Call it what you will – the Windy City, Chi-Town, the City of Big Shoulders – Chicago has a unique place in the pantheon of American cities. 
Positioned right on the shores of Lake Michigan, "The Second City" is famous for everything from its architecture and museums to its deep-dish pizza and Italian beef sandwiches. 
But there's another aspect of Chicago's rich heritage that sometimes gets overlooked – its role as one of the country's leading international cargo hubs, stemming from its central location, robust rail and airport systems, and position as a gateway to Canadian markets. In this post, we look at some of the elements that make Chicago such a vital conduit for international trade.
Central Location
The marketing team behind Illinois' recent tourism campaign hit the nail on the head with their new slogan: "The Middle of Everything."

Located in the heart of the country, Chicago is positioned to allow for efficient cargo distribution nationwide – reaching both coastal regions and the interior. This strategic location reduces transit times and transportation costs for goods, making Chicago an ideal hub for freight consolidation, distribution, and cross-docking services.

This process was helped immensely by the completion of the Illinois and Michigan Canal in 1848. The canal connected the Illinois River to Lake Michigan, establishing a direct water route between the Great Lakes and the Mississippi River system and securing Chicago's place as a major transportation hub. 
Prior to its construction, the only natural route to navigate between the two water systems involved an arduous journey around the southern tip of Lake Michigan. The canal provided a more efficient and cost-effective transportation route, facilitating the movement of goods and people from the Midwest to the Gulf of Mexico and beyond. The Canal ceased operations in 1933, when its function was replaced by the Illinois Waterway system.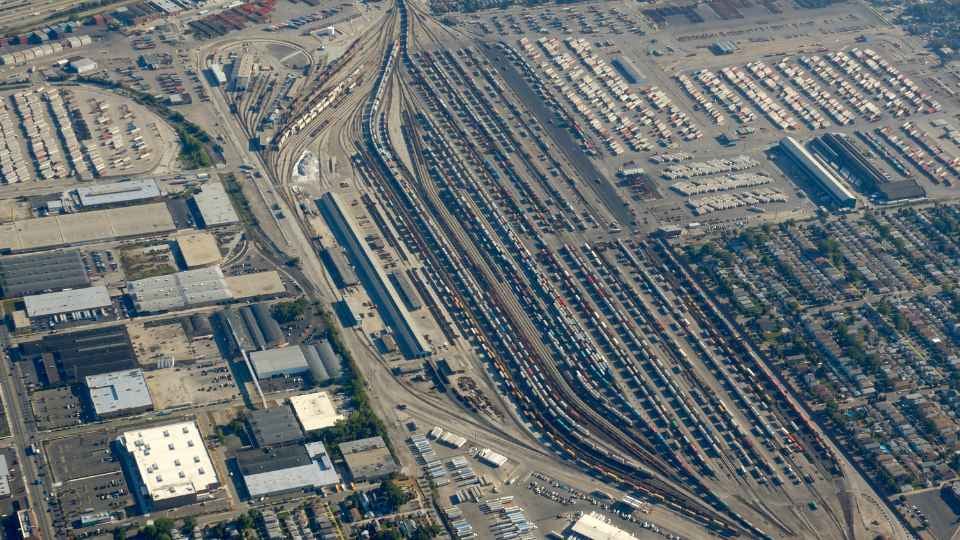 Rail Infrastructure
There's a reason one of Chicago's many nicknames is "Railroad Capital of the United States." Since the city serves as a pivotal transfer point facilitating the movement of goods from coast to coast while also connecting to major markets in Canada and Mexico, the volume of rail cargo that moves through the city by intermodal services is staggering.
The city acts as a convergence point for several Class I railroads, including Union Pacific, BNSF Railway, Norfolk Southern, and CSX Transportation. Several regional railroads also meet in the city, including Canadian Pacific, Canadian National, and the Indiana Harbor Belt Railroad. This extensive network enables seamless connectivity with key industrial centers, ports, and distribution hubs throughout North America, including Memphis, TN and Louisville, KY.
This rail network also forms part of key trade routes, such as the USMCA corridor connecting the United States, Canada, and Mexico. The city's rail connections enable the efficient flow of goods across these borders, further solidifying Chicago's status as a gateway for international trade. 
As a central point of inbound cargo distribution for the country, Chicago drayage companies are critical in supporting the high volume of containers that move through the market.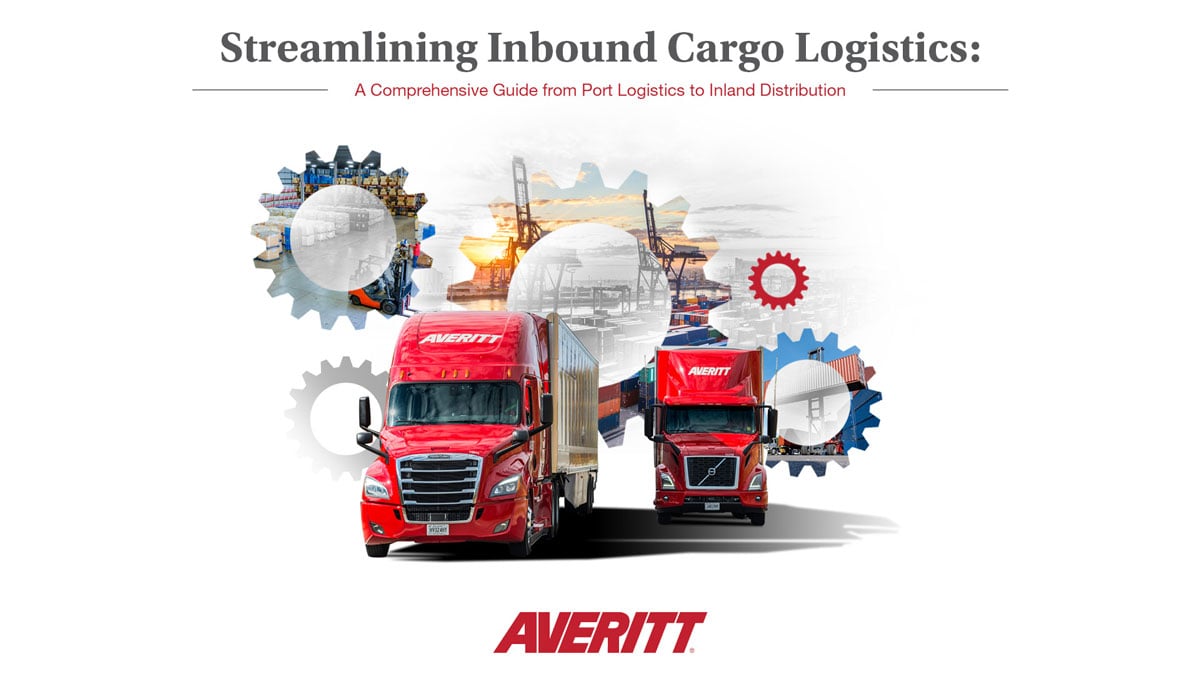 State-of-the-Art Air Cargo Capabilities
With a well-earned reputation as one of the busiest airports in the world, O'Hare International Airport positions Chicago as a powerful global air cargo hub.
O'Hare has dedicated cargo infrastructure and facilities designed to handle the demands of international trade and air cargo services. It features modern cargo terminals, warehouses, and specialized handling facilities equipped with state-of-the-art technology and equipment.
O'Hare also offers a vast network of flights connecting Chicago with major cities around the globe. This extensive air connectivity ensures efficient access to key international markets and trade partners. It also allows for the timely and reliable transport of time-sensitive goods, perishables, high-value products, and other cargo requiring expedited delivery.
In addition, Chicago benefits from efficient customs and regulatory processes that facilitate the smooth flow of international trade. O'Hare Airport has well-established customs clearance procedures and facilities that help ensure prompt processing of inbound and outbound cargo. Partnering with a reliable customs clearance services provider that covers Chicago can contribute to faster turnaround times, reduced delays, and improved supply chain efficiency.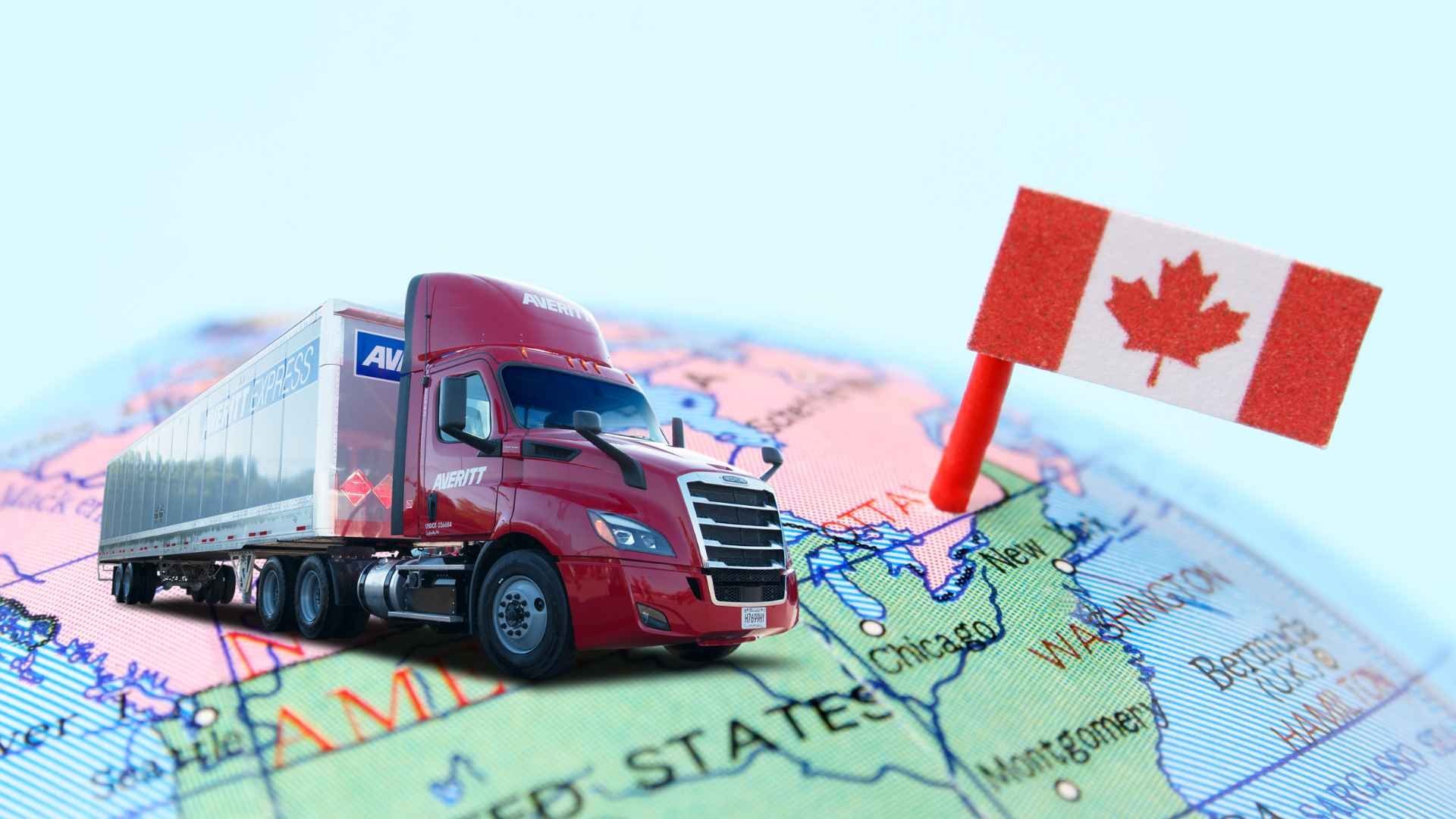 The Canadian Connection
Truck and rail connections radiating from Chicago extend deep into Canada, providing efficient access to major Canadian cities such as Toronto, Montreal, and Vancouver. These well-established transportation routes, complemented by streamlined customs procedures, make Canada freight shipping a seamless process. Chicago's pivotal position as a trade link enhances the efficiency of supply chains, helping to bolster trade relations between the two nations.
But Chicago's importance to Canadian trade extends beyond its transportation connections. The city's robust business environment, economic strength, and established trade relationships contribute to its role as a gateway for Canadian companies seeking access to the U.S. market. Many Canadian businesses view Chicago as a strategic entry point for expanding their operations and reaching American consumers.
Whether shipping freight from the U.S. to Canada, or the other way around, Chicago is a critical gateway that connects the U.S., Canada, and Mexico.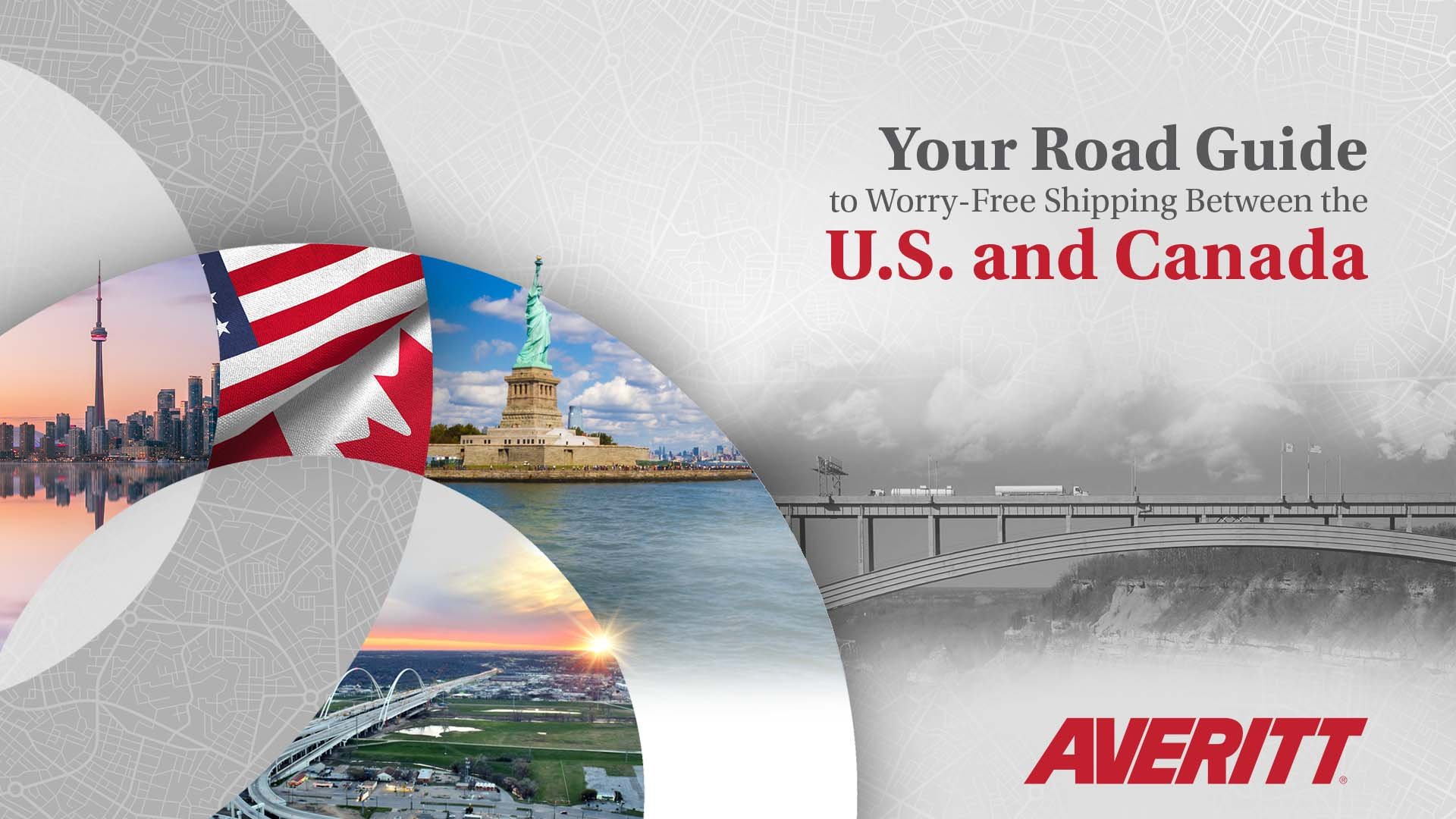 Additional Considerations
There are several other factors that contribute to Chicago's role as a leading international hub. Some of these include:
1. Multimodal Connectivity
With an extensive network of railroads, major highways, a bustling airport, and access to maritime ports via the Great Lakes, Chicago offers businesses unparalleled options for efficiently moving their cargo. This multimodal connectivity enables companies to choose the most suitable transportation mode based on factors such as cost, speed, and the nature of their cargo.
2. Industrial and Manufacturing Strength
Chicago is home to automotive manufacturers, pharmaceutical companies, food processing plants, machinery producers, and more. This concentration of industries generates significant cargo demand – attracting logistics providers and fostering a thriving ecosystem of freight transportation and warehousing services. 
3. Intercontinental Trade Routes
Cargo moving between Asia, Europe, and the Americas often passes through Chicago, making it a crucial transfer hub. Goods arriving at Chicago's ports or airports can be efficiently distributed to their final destinations across the United States or continue their journey to other international markets. This strategic positioning along key trade routes enhances Chicago's role as a gateway for global cargo flows.
4. Infrastructure investments
Chicago has made substantial investments in enhancing its transportation infrastructure to accommodate the growing demand for cargo movement. These investments include the modernization and expansion of rail yards, the development of intermodal facilities, and the improvement of road networks. With a recent injection of $18 billion in federal funds adding to the state's existing $45 billion in dedicated infrastructure resources, Chicago's ongoing commitment to development only serves to reinforce its position as a potent international cargo shipping hub.
A City on the Move
At Averitt, we've long recognized Chicago's importance in global shipping and have been a proud member of its logistics community since 1996. With hundreds trucks, trailers, and associates in Chicago working from our 63-door distribution center, we provide dedicated daily service to 26 Chicago railyards and 6 Class I yards, as well as O'Hare and Midway international airports.
We provide end-to-end supply chain solutions including round-trip container drayage, North American Truckload, LTL services, and Intermodal services, warehousing and distribution, and more – all to help customers move their freight smoothly through this bustling cargo conduit 24/7.
As businesses rely more and more on simplifying their supply chains and streamlining their inbound cargo logistics, Chicago's position as an international cargo hub will only grow. Its ability to seamlessly connect rail, air, and truck transportation networks, coupled with its role as a gateway to Canada, makes Chicago an indispensable link in the global trade landscape.