Efficiency and reliability can be challenging to improve when it comes to the complexity of inbound supply chains — particularly with operations involving imported cargo. With multiple service providers and touch points, your ability to make meaningful refinements to your strategy can be difficult. Fortunately, there are ways to simplify the process and establish a seamless connection between the various links in this area of your supply chain.
To help you understand how your organization can simplify this process, we have created a white paper titled "Streamlining Inbound Cargo Logistics" that illustrates the knowledge you need to choose the best approach for your business. Some of the ideas discussed in this include: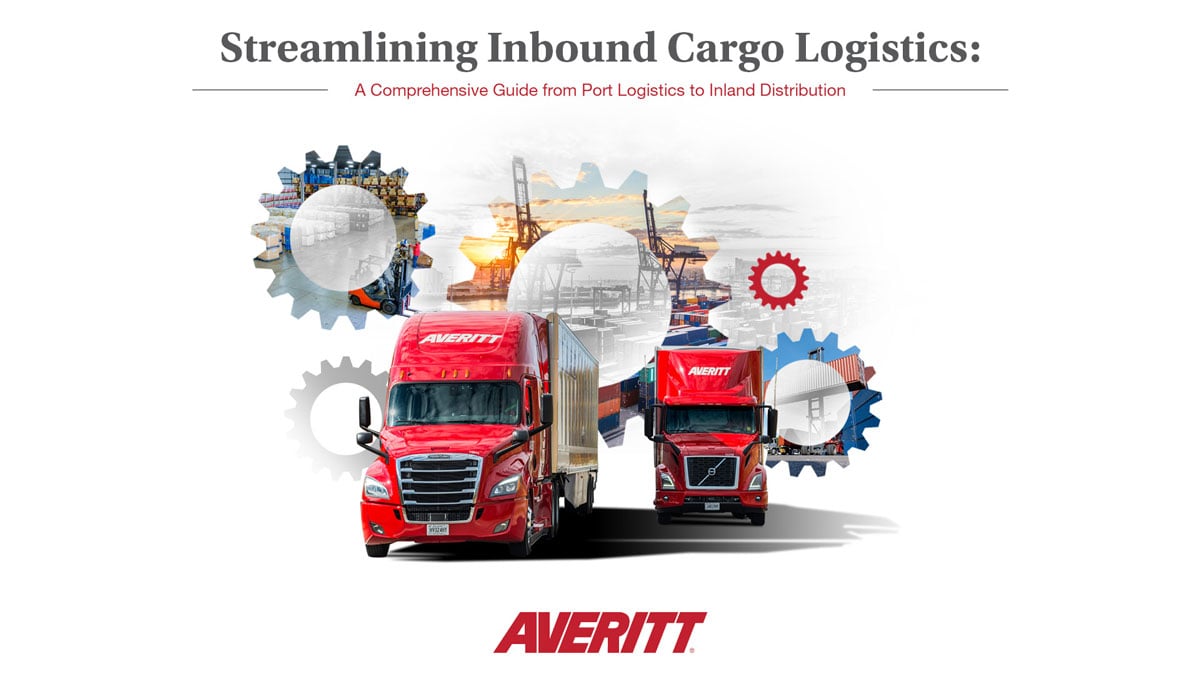 The Benefits of Using an End-to-End Provider
By reducing the number of hands involved in your inbound cargo supply chain, you can achieve increased velocity to market, a reduction in overall costs, and improved visibility and control. It's important to keep time, security, and cost in mind when choosing how to streamline your cargo logistics, and this White Paper provides the industry knowledge needed to make informed decisions.
Choosing Your Partner
Choosing the right partner that has industry experience and a good reputation is critical for the future of your cargo and selecting the wrong partner can decrease reliability and increase cost. Equally important, identifying partners that have an established asset-based network of equipment, associates, locations, and technology can deliver increased efficiency and streamlined communications with your team.