As demand has risen in both brick-and-mortar and e-commerce supply chains, shippers have been faced with a challenge. Smaller and more frequent orders mean shorter lead times and less product to fill a truck. That forces consumer packaged goods (CPG) shippers to use less-than-truckload services more often.
But the unavoidable reality is that LTL remains more expensive than dry van truckload services. It's simple economics: the higher the volume, the lower the cost per unit. Now, the question shippers face is how to keep costs low while delivering the smaller, more frequent volumes retailers demand.
One answer is: freight consolidation.
What Is Freight Consolidation?
As the name suggests, freight consolidation is a practice where shippers combine multiple LTL shipments heading to the same geographical area into truckload shipments.
Consolidating freight allows shippers to make the most of higher volumes by either batching their own similar freight or coordinating with other shippers who have product headed in the same direction. Once these combined shipments arrive, they're broken back down to LTL and delivered to their destination.
What Are The Benefits of Shipment Consolidation?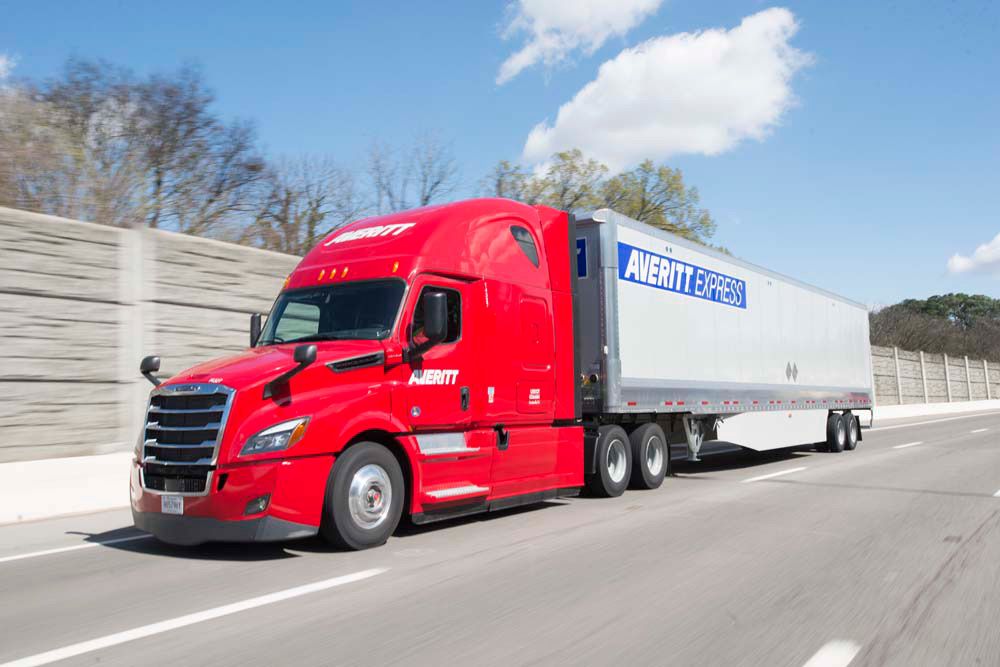 In an increasingly dynamic and consumer-driven market, shipment consolidation has become increasingly more common. There are several good reasons why.
1.) Reduced Shipping Costs
The most obvious benefit to consolidating freight is lower costs. When a shipment only fills up part of a truck, you're still covering the fuel surcharge, the driver's wage, the scheduling, and other costs for the full capacity. However, by increasing the volume, you decrease the cost per unit.
2.) Reduced Freight Damages
Freight that's palletized and properly packaged together is far less likely to be jostled and damaged. Also, LTL freight on a traditional route will be moved frequently due to multiple loading and unloading points. When a shipment is consolidated with others en route to the same destination, these "in-between" loading and unloading stops are eliminated.
For tips for reducing freight damages, check out our article on the rigors of freight in transit.
3.) Reduced Emissions
In addition to lowering fuel costs, using fewer trucks also means lower fuel emissions. Instead of spreading smaller shipments across multiple trucks, a shipper can consolidate everything into one – effectively slashing their carbon footprint.
Want to learn more about reducing your supply chain's environmental footprint? Read our article about how carriers can help you ship green.
4.) Streamlined Transit
Consolidated LTL freight functions much like a truckload shipment, in that there are no in-between stops. This helps streamline transit times, which is invaluable in the fast-moving world of retail supply chains, where lead times are often short.
5.) Less Dock Congestion
An overcrowded dock can create serious issues for shippers – from detention times to late shipments. By consolidating LTL freight, fewer trucks are used. That means fewer backups and delays. This benefits drivers as well, since the last thing they want is unnecessary "wait time" counting against their hours of service.
6.) More Transparency
Tracing a high volume of LTL shipments presents challenges, as each one has its own unique tracking number. With shipment consolidation, multiple shipments spend the majority of time on a single tracking number – only breaking out separately for the final delivery.
Challenges to Consider
Yet, for all the benefits of consolidating shipments, there are drawbacks as well.
1.) Complicated Scheduling
The amount of communication required for a freight consolidation is obviously far higher than that for more traditional freight. Until a system is in place, it can take a great deal of effort to keep both carriers and shippers on the same page. Confusion can lead to rescheduling and a great deal of lost time, so proper planning is crucial.
2.) Short Lead Times
Consumer demand is at an all time high, which means lead times are at an all time low. This creates a huge challenge for freight consolidation. Retailers expect immediate order fulfillment, so implementing a strategy that allows for rapid and organized shipment consolidation – either internally or with other shippers – has to be job one.
Replicating Domestic Success With International Freight Consolidation
The same strategy used domestically can also be replicated on the international side of the supply chain. A less than container load (LCL) is the international equivalent of an LTL shipment. One of the major differences between LCL and LTL shipments is the cost. As you could imagine, it costs more to ship across an ocean than it does across a state border.
Service providers, such as Averitt, that handle numerous international shippers can provide cargo consolidation solutions. This allows importers and exporters to reduce their costs by consolidating LCL shipments into a full container. Averitt's Asia Express services is an example of international freight consolidation.
Making Freight Consolidation Work For Your Business
Consolidating shipments is an incredibly useful tool for shippers and carriers alike. Likewise, it's never been more necessary than it is now. As the economy grows and technology continues to improve, the reasons to implement a shipment consolidation strategy will only increase.
For more information on useful freight strategies, check out our article on pool distribution.