Cloud-based technology is rapidly becoming more than just an outlier or a luxury. Businesses around the world have recognized the potential that a cloud-based supply chain strategy has to dramatically increase both efficiency and profitability.
That said, some companies have been reluctant to move away from their traditional legacy systems. So in this post, we offer a few compelling reasons why moving your SCM to the cloud makes such good sense.
Look At The Trends
Recent reports by P&S Research have projected the value of cloud-based supply chain management solutions to surpass $11 billion by 2023. To that point, increased implementation in transportation management is helping fuel the growth.
"Surging adoption in transportation management has been one of the major drivers for the cloud SCM market," writes James Henderson at Supply Chain Digital.
This isn't surprising when the advantages of cloud-based SCM are weighed against localized methods. Advancing technologies have done to manual inventory analysis what the automobile did to the horse-drawn carriage. The public cloud alone is set to reach $331 billion by 2022, with supply chain management representing one of the biggest spending areas in cloud-hosted Software as a Service (SaaS) applications. This transition is driven largely by the ability of cloud-based SCM systems to resolve a host of problems that legacy systems present.
Better Communication
By streamlining the sharing of data across individuals, teams and organizations, cloud computing allows for seamless integration throughout the supply chain. Since all users are sharing and communicating in real time, issues can be solved more quickly and with minimal resources.
Unlike a service that requires a lot of setup or costly intermediate steps (all of which can add secondary costs) cloud-based systems allow anyone, anywhere, to access the information they need to take action – all without a dedicated workstation or built-in application.
As long as they have a browser and access to the internet, managers can track every aspect of the shipment process. The result is not only greater simplicity, but also greater transparency, communication and integration.
Greater Cost Effectiveness and Resource Allocation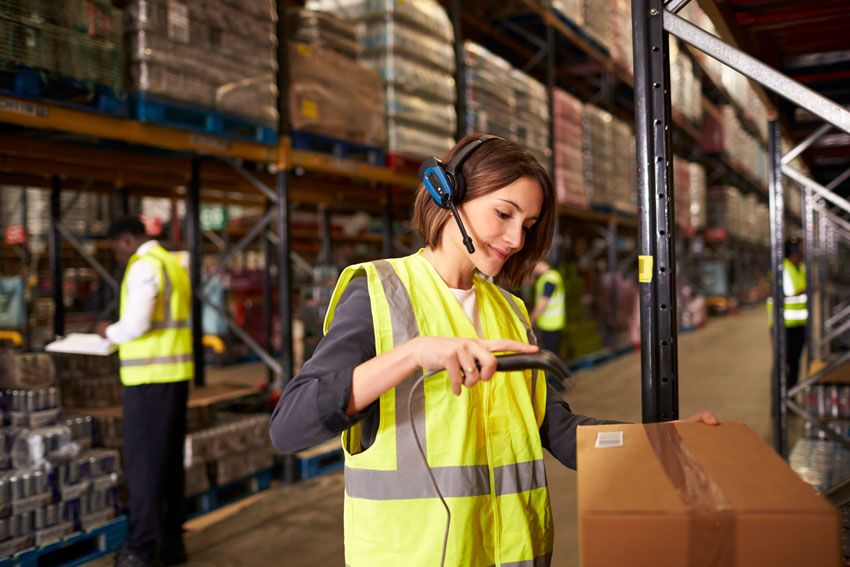 A large portion of a company's budget can be eaten up by the combined expenses of time, wages and equipment that go into maintaining a localized supply chain system. But moving to the cloud means fewer costs associated with managing and maintaining IT systems and data centers.
It also allows for greater collaboration between partners because it gives your business the ability to communicate and share data more easily. This ability to monitor your cloud-based supply chain in real-time makes everything from order processing, to inventory management more efficient – and, as a result, less expensive.
By optimizing all aspects of your supply chain planning, you can produce a more realistic view of how much inventory you'll need to fill customer demand. That means lower inventory costs, less overtime, and less rush shipping costs.
Improved Efficiency
Automation of such steps as data analysis and inventory management, a cloud-based system streamlines and reshapes the resupply process.
By performing efficient, step-by-step analysis, it provides a company's management team with the information they need to make the best decisions – all without overextending an existing workforce. This instant access to real-time data also allows for rapid responses in an often volatile market – which is a primary factor driving the rapid adoption of cloud-based systems.
In fact, a recent survey performed by IDG on behalf of Oracle found that faster implementations is the single greatest advantage of a cloud-based SCM solution (according to 61% of respondents).
Securing Operations & Data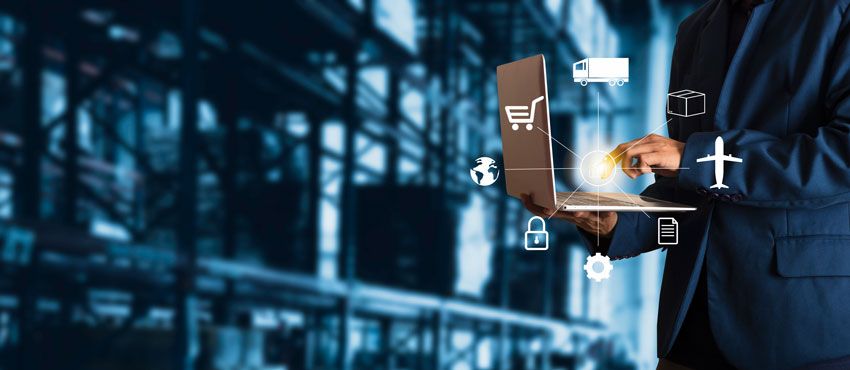 In the event of an outage, cloud-based systems are far less vulnerable than isolated, localized solutions. As the name implies, cloud-based information is not centered in one place – so even if a server in one area goes down, service remains uninterrupted. Therefore, the kind of outages and system problems that once brought business to a halt are a thing of the past.
In addition to being backed up with redundant servers, cloud-based systems offer an improved security platform. By using multiple "secure socket layers" (or SSL), security certificates and mathematical algorithms, they help to reduce the potential of cyberattacks or other potential computer viruses.
Scalability Meets Agility
With older supply chain models, any market changes can cause headaches. Whether it's simply opening a new storefront or adding an entirely new channel through which customers can access your goods, the process of finding, tracking and stocking the needed inventory can create a tidal wave of decisions and considerations.
Existing systems may lack the capacity to increase the number of SKUs managed, and as their numbers grow, severe bottlenecks and delays can result. But when operating from a shared cloud, data is instantly accessible to an entire team – allowing for greater bandwidth and processing ability.
Therefore, a cloud-based system offers near-limitless capability. Automation enables this scalability across the entire operation – from scheduling, to notifications, to the handling of repetitive tasks, to self-generating reports.
A Giant Leap Forward
Certainly, companies have been successfully managing supply chains since long before the internet shook things up. But the cloud puts an incredibly powerful tool at everyone's disposal – one that can benefit businesses of all size by providing access to information at a fraction of the investment of time and resources.
The obvious and immediate benefit is the elimination of the kind of repetitive, time-consuming tasks that distract a company's attention from focusing on more important things – like productivity and profits. But hopefully highlighting these additional benefits will show the many ways a switch to the cloud can provide an added level of security and peace of mind for any company's supply chain.
Manage Your Shipping In The Cloud Today!

Cloud-based supply chain technologies are not out of your reach. In fact, free-to-use tools are increasingly becoming available to manage different areas of the supply chain.
For example, Averitt Connect is a free transportation management system that allows shippers to:
Shop LTL and Volume Rates From Multiple Carriers
Book Pickups
Print BOLs and Labels
Track Shipments
View Shipment History
Generate Reports
With Averitt Connect, you can quickly reduce the amount of time that it takes to shop around for rates and capacity. From your office computer or at home on your smartphone, you can book and manage your shipments with ease.