In most people's minds, Memphis is associated with three main things: delicious barbecue, soulful blues, and of course, Elvis' beloved Graceland. But what's less widely known is that the city also represents the single most significant shipping hub in the Western Hemisphere.
How did a Tennessee city on the east bank of the Mississippi River – a city named after the capital of ancient Egypt – become such an important destination in global trade? Let's take a look.
Location is Everything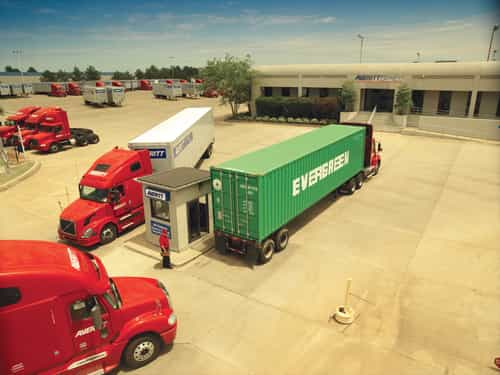 Memphis' status as a transportation hub is nothing new. Andrew Jackson was among the group that founded the city in 1819 due to its strategic location along the Mississippi. During the 19th century, Memphis grew as it became a center for transporting and marketing the volumes of cotton grown in the nearby Mississippi Delta. But in the intervening two centuries, it has become known as "America's Aerotropolis," where the four R's – runway, river, road, and rail – converge. (This reputation was cemented when FedEx built its SuperHub in the city in 1972.)
With its geography, infrastructure, and strong logistics history, Memphis is a natural hub for distribution and fulfillment not just throughout the United States, but around the globe..
Here's a closer look at how the four R's contribute to that fact:
1.) Runway
When it comes to air freight services, Memphis hosts the busiest cargo airport in the world. (From 2010 to 2020, it dropped to second position behind Hong Kong, but it has since regained the title.) Over 90% of the world's GDP can be reached within 72 hours – and the airport serves 27 different markets with nonstop service. On his Nov. 29 visit to tour Memphis International Airport's new $300-plus million de-icing facility, U.S. Transportation Secretary Pete Buttigieg described the airport as a site "of global importance."
2.) River
The Port of Memphis is the second busiest on the Mississippi river and the fifth largest inland port in the United States. It features 68 water-fronted facilities that are 400 river miles from St. Louis and 600 river miles from New Orleans.
3.) Road
Located on the third busiest trucking corridor in the U.S., Memphis has access to seven interstates and U.S. highways, as well as an abundance of logistics support and service providers. Trucks leaving Memphis can reach 40% of the U.S. population overnight and 75% on the second day. As a result, the city is a critical epicenter for less-than-truckload services and truckload freight distribution across the U.S. and throughout North America.
4.) Rail
Memphis is one of only four U.S. cities served by five Class I railroads (Norfolk Southern, Burlington Northern Santa Fe, Canadian National, Union Pacific, and CSX.) The city is home to nine fully operational rail yards with a total container capacity of more than 2 million annual lifts. In 48 hours, cargo shipped by rail from Memphis can reach 45 states, Canada and Mexico. (And single system shipment is available to all 48 contiguous states, as well as Alaska.) As a result of its rail infrastructure, Memphis is a critical supply chain point for cargo transloading services and international cargo forwarding.
Interested In Shipping Freight By Rail? Check Out The Video Below!
Smack Dab in the Heart of the Country
Since so much of U.S. manufacturing and agriculture is located in the middle of the country, Memphis is strategically situated to support it; more major population centers can be reached overnight by truck from Memphis than any other city in the U.S. The city also serves as an economic hub for three states—Tennessee, Arkansas, and Mississippi.
Attractive to Shippers
Since it provides a strategically located logistics center with major multimodal assets, it's not surprising that many manufacturers and distributors have chosen Memphis as a site for their operations. Nike, Hamilton Beach, Medtronic, Cummins, International Paper, and Unilever are just a few of the companies that call Memphis home.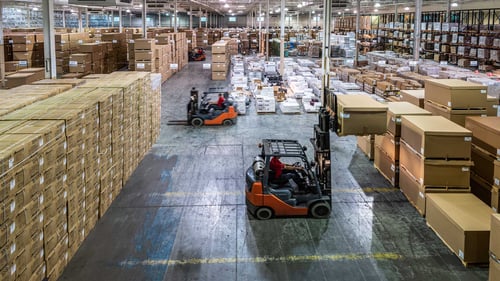 Averitt is proud to be among the companies maximizing the use of this vital shipping hub. Our Fulfillment Center in Memphis features approximately 257,000 square feet of enclosed freight storage and inventory management space, and our distribution center is conveniently located near Memphis International Airport. Together, they provide freight management and distribution solutions for businesses both in and around the South and all around the world.
Ed Smith, Vice President of Averitt Distribution and Fulfillment, says, "Memphis is one of the nation's most strategic logistics hubs. There may be no other city in America that offers as many fast and effective ways to move freight to and from so many places. The city's broad range of logistics services and abundant warehouse space make it an ideal choice for inbound international cargo and staging for domestic distribution. Add to that the fact that Tennessee is regarded as very business-friendly, and you have a perfect environment for success. It's one of the reasons Averitt has called Tennessee home for over 50 years."