We've all heard the adage that "you get what you pay for." Well, it's just as true in the world of logistics as it is in any other aspect of life. While there can be countless reasons for disparities in cost between different transportation providers – from network size to technology and more – the reliability and service most shippers rightly expect will typically come at some type of premium.
Even so, it can be tempting for shippers to make their transportation decisions based solely on price. But doing so comes with a host of potential hidden costs that can wipe out any up-front savings.
Let's examine a few common risks associated with going the "low-cost" route.
Increased Potential for Claims Incidents
Discounted rates often come at the expense of careful freight handling. That means increased damages. These claims typically take six forms, each of which with its own burden of proof and time windows for reimbursement:
1.) Visible Damage
In these cases, physical damage to your shipment is visible and noted on the delivery receipt (or proof of delivery, POD). With proper evidence, a carrier will most likely refund a portion of your shipping costs, but you'll have to pay your freight invoice upfront and get reimbursed for any losses when the claim is processed.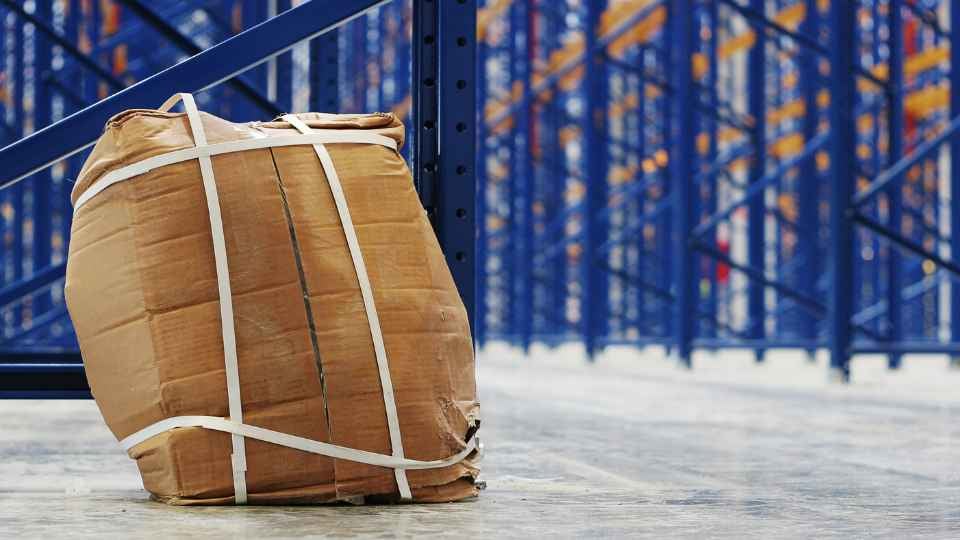 2.) Concealed Damage
This is when damage isn't visible until after delivery and, as a result, isn't noted on the POD. These claims are harder to prove and have a much tighter window in which they can be reported. (In most cases, five days or less.) These factors increase the likelihood that a carrier will deny your claim.
3.) Visible Shortage
If your shipment shows up with a shortage (either from improper handling or discrepancies with the BOL), you can file a shortage claim. But once again, you must pay for your freight upfront, then get reimbursed once the claim has been processed.
4.) Concealed Shortage
Like a concealed damage claim, concealed shortage claims occur when a missing product is not noted on your POD. With concealed shortages, the packaging is usually intact, and it's not immediately apparent that the delivered freight doesn't match what's on the BOL. As with concealed damage claims, you typically only have five business days (or less) to file a claim.
5.) Refused
Consignees have the right to refuse part or all of a shipment if they're unhappy with the condition of the freight. This typically happens if the product is damaged, the shipment is late, or the wrong freight was sent.
6.) Loss
This is obviously the worst-case scenario, and it typically happens when shipment paperwork is separated from the freight.
It's worth noting that despite a nationwide standard of Freight Liability (which makes a carrier liable for all shipment loss, damage and delay as long as it wasn't due to certain conditions such as an act of God, etc.), there's still a lot of wiggle room when it comes to determining fault. Even if a carrier has a certificate of insurance stating a specified amount of freight insurance, it doesn't mean that your claim will automatically be covered.
That's why it's important to consider factors beyond price – factors like reputation, claims percentage, etc. – when choosing a shipping provider. At Averitt, for instance, we're proud to consistently have some of the lowest claims rates in the nation! (0.29% as of January 2023)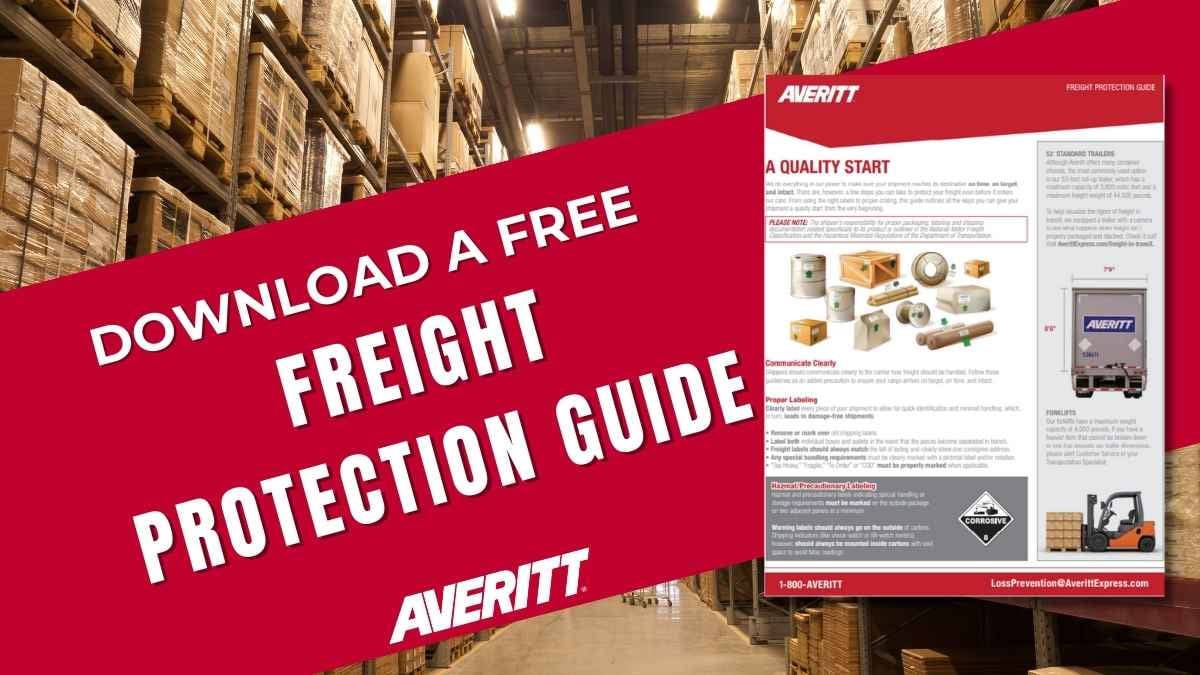 More Delays & Missed Deliveries
This is another case where cutting corners can lead to unnecessary headaches for a host of reasons.
1.) Shipping Document Errors
If any of the information on a Bill of Lading form is missing or incorrect, your shipment likely won't arrive on time (or at all). And since BOLs are often hand-written and don't have a standard, industry-wide format, it can be easy for a busy warehouse manager to overlook a key piece of information.
2.) Outdated Technology
It's common for discount providers to rely on old, outdated software and systems. This creates problems since these older systems can't utilize newer technology designed to mitigate delays – features like Electronic Data Interchange and Application Programming Interfaces or Transportation Management Systems – all of which provide direct, real-time access to your transportation data and documents.
3.) Poor Communication
One of the most common causes of shipping delays is a simple breakdown in communication. Whether due to inattentiveness, inexperience, or a basic lack of familiarity with a customer, poor communication can cause problems throughout your supply chain.
4.) Disorganized Processes
A redundant or disorganized shipping process can cost you time and money. Before choosing a provider, evaluate their procedures with an eye on both efficiency and visibility. Both are crucial to ensuring your freight arrives safely and on time. (And both are key to Averitt's on-time delivery record of 98 percent or better.)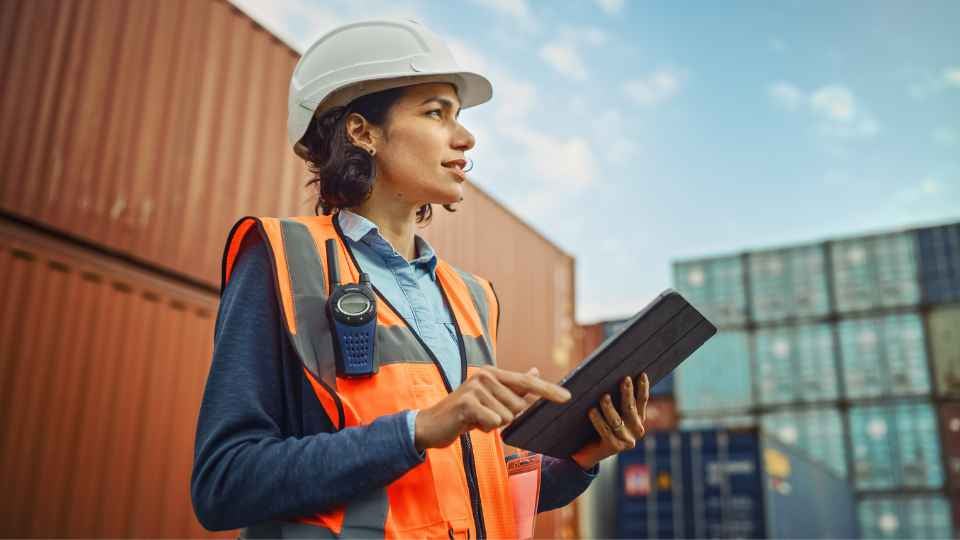 Demurrage and Detention Charges
These hidden charges are a perfect example of "you won't know until it's too late" when your provider isn't buttoned-up with their scheduling and timelines.
A demurrage charge comes into play if a full container isn't moved out of a facility or port terminal within the time allotted. In essence, it's a charge for the delayed use of a container inside a terminal. Detention, on the other hand, is a charge for the delayed use of the container outside a terminal – it's assessed if an empty container isn't returned to the shipping line within the free days.
These surcharges, assessed by the shipping lines, have become among the most controversial topics in the transportation industry in recent years. Whereas they were fairly rare 10 years ago, now they're both common and expensive – often adding up to hundreds of dollars per container per day.
Avoiding them requires efficient planning and an eye for detail – from real-time container status to a precise offloading schedule to proper customs preparation and more. Needless to say, you're not likely to get this level of attention when choosing a carrier based solely on price.
Sacrificing Customer Service For Profits
The higher likelihood of encountering service issues and freight damages is only the beginning of the potential drawbacks that shippers may encounter when using low-price carriers, brokers, and forwarders. A common theme that you may encounter with low-price providers is that there is plenty of communication upfront (during the sales effort) and a lack thereof after a deal has made.
Needless to say, these types of service providers are generally more concerned about transactional dealings than building a lasting partnership with their shippers. Customer service will be a forethought in terms of where such organizations invest their earnings. Staffing will be limited in this area, and your chance of getting through to an individual that can assist you will be challenging.
In many cases, the customer service is even outsourced to foreign countries. The representatives you may speak with will have little understanding of your business. They may also lack the technology and resources to even provide basic help when you need it, including tracking your shipment.
Not Worth the Supposed "Savings."
This list just scratches the surface of hidden costs that can come with choosing a discount provider. Add to these the frustration that comes from listening to excuse after excuse, and the reasons for doing your due diligence before choosing a provider become clear.
At Averitt, we work with shippers to ensure that their freight is always delivered on time and intact – with full visibility and open communication every step of the way. Our size, experience, and focus on continual process improvements allow us to provide superior service at competitive prices through every point of your supply chain.
Additionally, our shippers have 24/7 access to customer service teams based out of our centralized call center in Tennessee. With optimized regional phone routing, you will speak with individuals that know your company, your freight, and your voice.
Watch the video below to learn how we can help your business exceed its supply chain goals!