Initially, the concept of transloading might raise concerns about complicating the supply chain and triggering extra costs – whether due to transit delays or other variables. However, reality presents a different picture.
In fact, shippers who choose to forego transloading services may actually increase their chance of encountering higher expenses, transit delays, and potential supply chain disruptions. This can occur due to the time that a container is prevented from being on a moving vessel and the delays resulting from insufficient capacity for long-haul chassis.
Transloading provides effective solutions for such challenges, along with addressing concerns like port congestion – and even cross-border capacity between the U.S. and Mexico.
What Is Transloading?
To gain a better understanding of the benefits of transloading, it's necessary to know exactly what this essential shipping and logistics term means.
Transloading is the process of transferring freight or cargo from one type of container to another. For example, cargo can be transloaded from an ocean container into a standard dry van trailer or vice versa.
Most people associate transloading to seaports and ocean forwarding services. However, it can also apply to cross-border transportation services and rail service via inland ports and hubs. The primary goal of transloading is to optimize supply chain efficiency.
By transloading, you can experience several benefits that will help enhance and streamline your operations, including:
1) Cost Effective
When looking at any new supply chain strategy for a business, the question "What is the cost benefit?" is always top of mind.
When it comes to ocean containers, there are generally only so many free days of storage at a port or terminal before fees begin to hit. Upon arrival at port, the clock starts ticking. Once these days are up, demurrage fees, detention/per diem fees, and storage fees can all start adding up.
Demurrage fees

are charges for not removing the container from the port or terminal during a specified amount of time.

Detention/Per Diem fees

are applied when the containers aren't returned at the agreed-upon time.

Storage fees

are added when containers need to be stored at the port or terminal beyond the agreed-upon time.
Transloading with a trusted carrier can prevent these fees from being charged, as the containers are picked up, taken nearby to be unloaded, and then taken back to the port empty.
Another cost-saver – freight can then be consolidated, as containers and trailers come in different sizes. Containers are usually 20s, 40s, and 45s, but trailers are usually 53s. By having the option of freight consolidation at a location near a port of entry, you can cut down on the number of trailers needed and charged for inland distribution and delivery.
2) Time Saving
When you choose to use a transloading company, you can circumvent some of the potential transit setbacks that arise. Congested routes and bottlenecks can increase delays which cost you both money and time.
For example, congestion along the border between the U.S. and Mexico can create severe delays – especially with freight moving northbound by road. This occurs because many shippers want to use a U.S. trailer the entire route, all the way from the origin point in Mexico direct to the delivery point in the U.S. However, the demand for direct delivery on a U.S. trailer has created a continual shortage of equipment, which results in long delays before a U.S. trailer can be secured within Mexico.
A workaround using a transloading company would involve pulling a Mexican trailer, which is much easier to secure, to a distribution center on the U.S. side of the border, such as Averitt's Distribution and Fulfillment Center in Laredo, TX. At the facility, the freight from the Mexican trailer would be transloaded into a U.S. trailer for delivery within the U.S. Additionally, the freight could even be deconsolidated along the border for LTL distribution to multiple points.
The same situation in Mexico can occur when rail lines are congested. In many cases, it will make time and financial sense to take advantage of transloading services at the border.
It's strategies like this where shippers can unlock time savings and even cost savings in one fell swoop.
Watch the short video below to learn about our Mexico Cross-Border Services!
3) Flexibility
With the ability to integrate between different modes of transportation, transloading enhances supply chain flexibility. For example, it can easily tie into a streamlined inbound cargo supply chain strategy that utilizes container drayage services, warehousing services, and inland distribution services.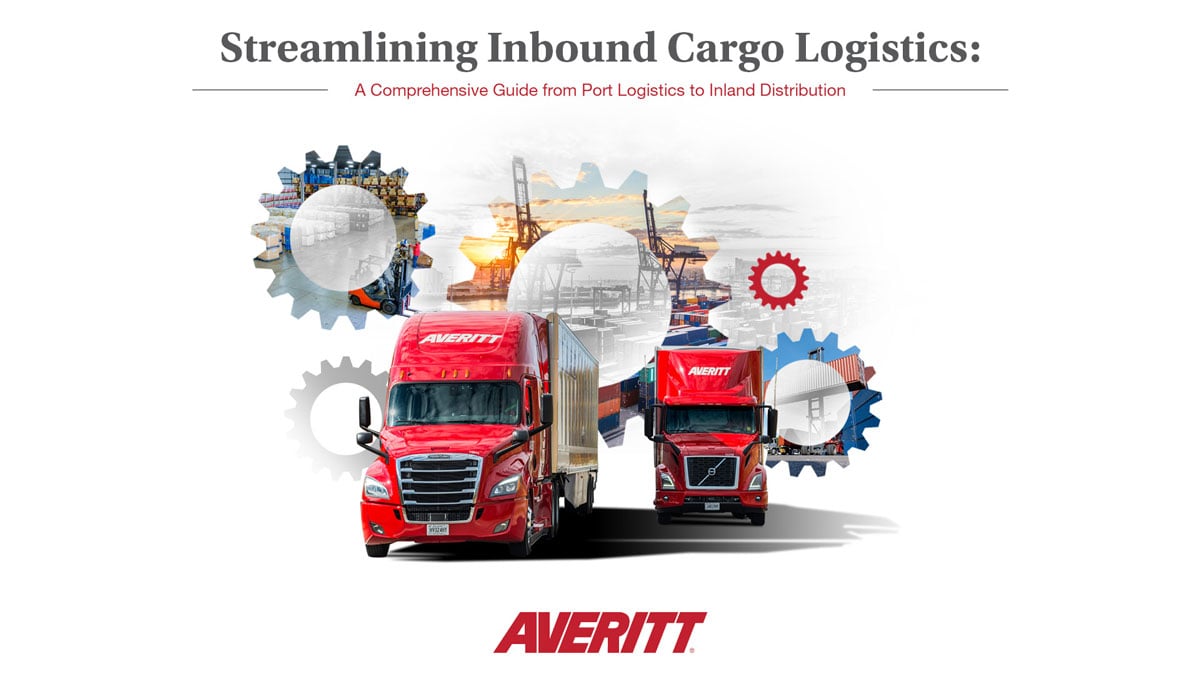 Some service providers, like Averitt, offer additional flexibility by providing transloading solutions for both ocean and rail cargo, and will even block and brace freight inside containers prior to export.
Additionally, with the right service provider, you can even find flexible transloading solutions for bonded cargo, which is an imported or exported shipment that is moved before customs clearance and duties are added. Some bonded carriers, like Averitt, have CFS warehouses. At a CFS warehouse, the bonded cargo can be transloaded from a container to a trailer or vice versa, and even stored securely for a short period of time without needing to clear customs. As a result, this can be a flexible and cost-effective solution.
4) Security
Another added benefit to using transloading services is the security that comes with it. The carrier can document any damage to the products by performing a quality inspection during the transloading process. Carriers can also palletize and secure loose freight and organize it better to mitigate damages that could potentially occur with inland distribution.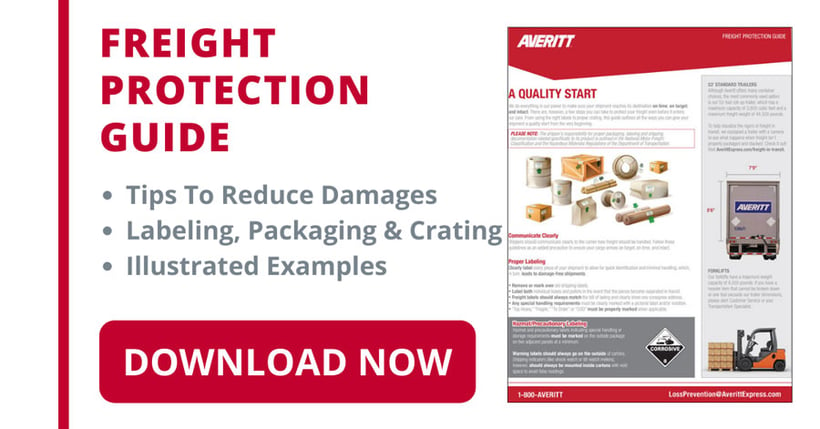 A Transloading Carrier That Cares
To truly benefit from transloading, it's important to partner with a carrier that has experience in managing, handling, and finding ways to streamline the process of handling cargo moving via ports or rail.
Averitt PortSide® offer shippers quick access to a wide range of transportation and logistics solutions, including transloading services, that enable shippers to achieve better efficiency within their supply chain. In 2022, Averitt performed over 35,000 individual transloads with its own equipment. Backed by its vast network of service centers, fleets, and North America partner network, Averitt can help you identify the best strategy and points to integrate transloading services into your supply chain.