Through the years, Nashville has been celebrated for a wide range of qualities – from its vibrant music scene, to its role as a healthcare epicenter, to its famous hot chicken and more. But there's another important facet of the city that's often overlooked – its role as a crucial logistics hub for the transportation and distribution industries.
So how did the Country Music Capital of the World become such a vital link in global supply chains? Let's take a look.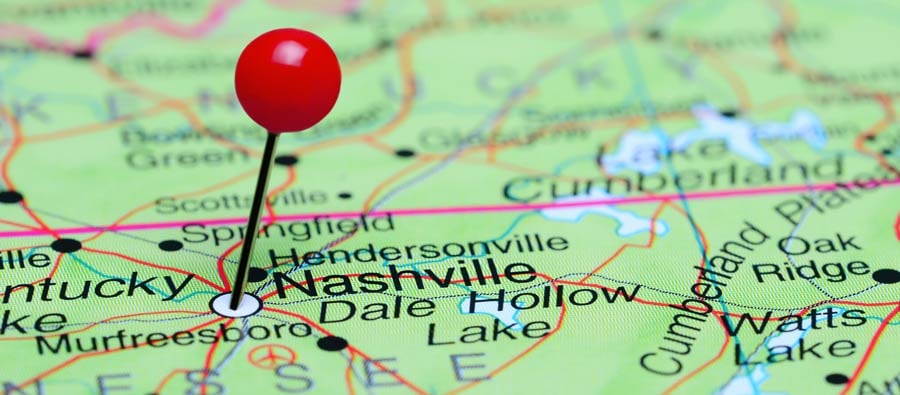 Location, Location, Location
Established as a trading post around 1689, Nashville was officially founded in 1779. Its inception and subsequent growth were greatly influenced by its prime location along the Cumberland River, which not only facilitated trade, but also contributed to the city's expansion and prominence over time.
The Cumberland provided Nashville with a vital lifeline to other parts of the country, serving as a gateway for receiving and dispatching goods. This advantageous position allowed the city to flourish and laid the foundation for its current significance in transportation and logistics.
Strategic Infrastructure: Air, Road, and Rail
Nashville's bustling economy is supported by multifaceted transportation infrastructure that ensures swift and efficient movement of goods within the city's borders and beyond.
Air Infrastructure
Originally named Berry Field (hence the identifier BNA), the Nashville International Airport plays a pivotal role in the city's transportation network, facilitating the movement of both passengers and cargo. BNA boasts a robust air cargo service, handling an average of 125 flights daily for both domestic and international carriers. With its state-of-the-art facilities and constant upgrades (with more on the way, which we'll discuss shortly), BNA is well-equipped to handle the rising demands of air cargo in the region.

Highway Network
Nashville is connected by an intricate network of major highways and interstates, which provide efficient routes for road freight. I-65, running north to south, connects Nashville to important economic centers like Chicago and Indianapolis in the north and Birmingham to the south. I-40, the third longest interstate in the nation, is another critical artery. Running east to west, it links Nashville to logistics hubs like Memphis and Little Rock and creates a coast-to-coast transportation corridor. I-24 is another significant route that provides connectivity to Chattanooga and Atlanta.
This extensive and well-maintained road network ensures that road freight operations, including less-than-truckload services and full truckload services, in and out of Nashville are smooth, timely, and reliable.
Rail Freight System
Nashville's rail network is an often-overlooked workhorse that supports the seamless transportation of goods nationwide. CSX Transportation, which holds 31% of the rail mileage in Tennessee and owns and operates Radnor Yard, collaborates with 12 short-line railroads to enhance the network's breadth and functionality.
The Nashville Terminal Subdivision, segmented into five distinct sections, is a primary route for cargo navigating the city by intermodal services. Interchanges with smaller rail entities like Nashville & Eastern Railroad Corp and Nashville & Western Railroad Corp further augment the network's accessibility and utility for businesses.
This expansive rail infrastructure, which provides COFC and TOFC transportation, not only serves the commercial ecosystem within Nashville, but also provides invaluable support to enterprises across the United States.
Infrastructure Development: Boosting Transportation and Logistics
As one of the fastest-growing metropolitan areas in the nation, Nashville is actively working on enhancing its infrastructure – which creates even more possibilities for the transportation and logistics sectors. Here are a few of the key projects contributing to this development:
Widening I-40 & I-65: The Tennessee Department of Transportation is expanding both I-40 (from west of US412 to west of the US 45 By-Pass) and I-65 (from Nashville to the Kentucky state line), with completion expected in 2024 and 2025, respectively. These projects aim to mitigate congestion and promote fluid traffic flow.
These road enhancements will help simplify navigation within Nashville for trucks and freight, leading to greater efficiency, reduced operational costs, and improved services for logistics companies.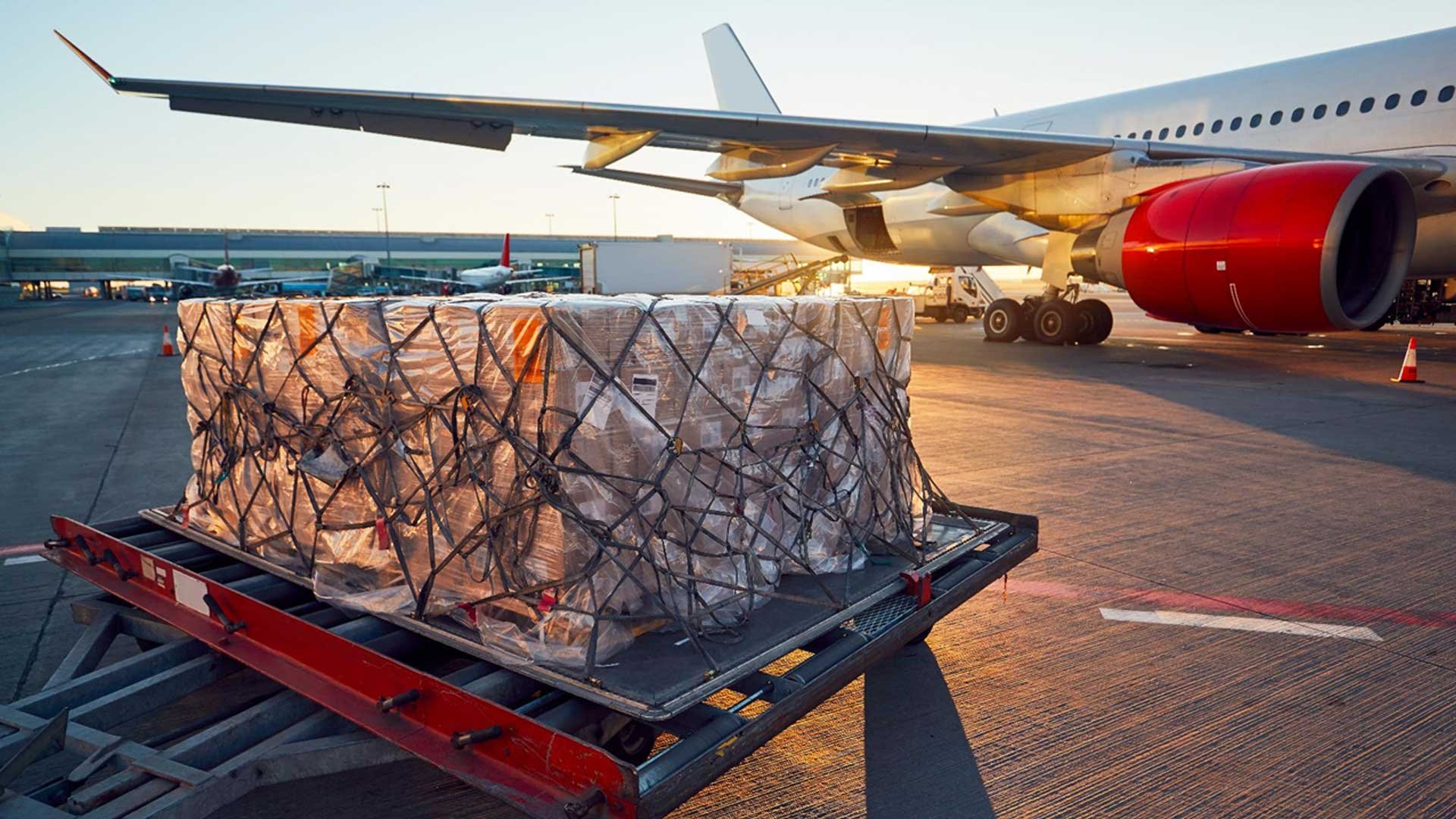 Airport: Expanding Capacities
BNA Vision & New Horizon: Nashville International Airport is undergoing a comprehensive $1.5 billion expansion project, BNA Vision, which is set to be completed by late 2023. A subsequent $1.4 billion project, New Horizon, will further expand the airport's gates and facilities, with completion expected in 2028.
Key Features Include:
New International Arrivals Facility and expanded terminal lobby.
Construction of a terminal garage complex and an on-site Hilton-branded hotel.
Expansion of concourses, construction of a new air freight building, and substantial terminal roadway improvements.
These expansion and renovation projects will introduce state-of-the-art facilities, making cargo handling and expedited air freight services more efficient and reliable. With additional gates and a new air freight building, the airport can also handle a higher volume of cargo to meet the growing demands of the transportation industry.
Watch the short video below to learn about Averitt's Air cargo solutions:
Additional Considerations
There are several other factors that enhance Nashville's position as a crucial logistical hub in the United States: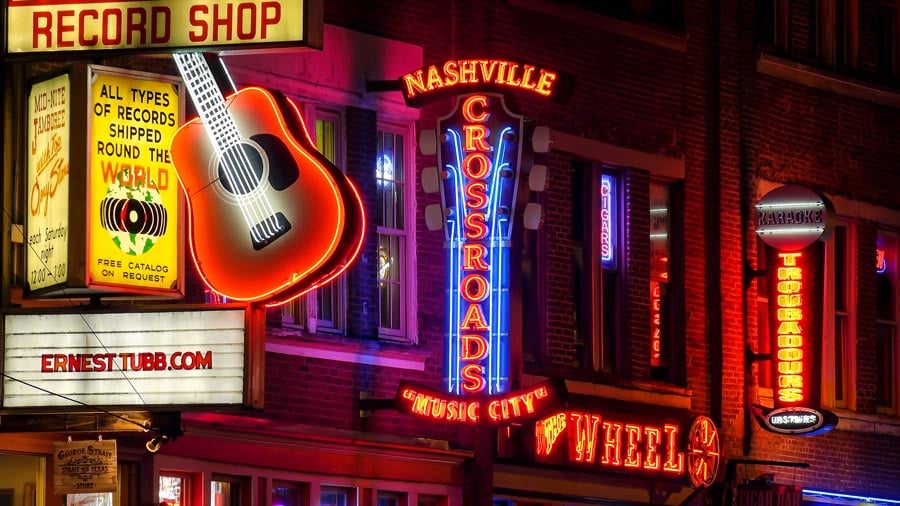 Diversified Economy
Nashville boasts a diverse economic landscape, encompassing the healthcare, music and entertainment, manufacturing, and technology sectors. This economic diversification not only stabilizes the city's economy, but also creates varied demands for logistics and distribution services – making it a vibrant market for freight carriers and logistics providers.
Strategic Geographical Position
Situated in the central part of the United States, Nashville's location is ideal for distribution to major markets and population centers. Its strategic position allows for efficient and timely delivery of goods to regions throughout the country.

Access to a Skilled Workforce
Back in the 1800s, a scholar named Philip Lindsley dubbed Nashville "The Athens of the South" in recognition of the city's dedication to higher education. With several renowned universities and technical institutions in and around the area, Nashville has access to a highly skilled and educated workforce. Many of these institutions also offer specialized programs in supply chain and logistics, providing a steady stream of qualified professionals ready to contribute to the industry.
Growing Tech Industry
The city's booming tech industry plays a significant role in modernizing its logistics sector. Technology companies in Nashville are engaging with logistics providers to create innovative solutions that enhance efficiency – from advanced tracking systems to automated warehousing solutions. This synergy helps create a more efficient and technologically advanced logistics sector.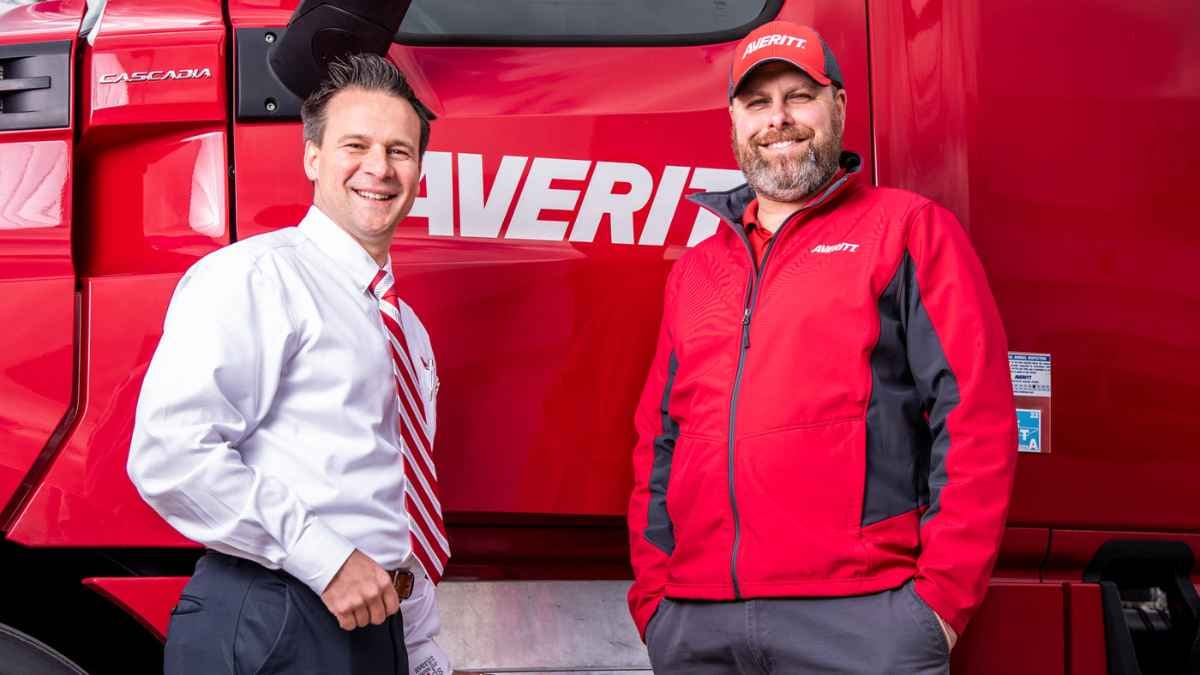 Averitt's Growing Presence in Nashville
Averitt has faithfully served the Greater Nashville area's freight transportation and logistics needs for over five decades, and the city has been integral to our story since day one. From our early days as a modest trucking company hauling dry goods between Nashville and Livingston, Tennessee, we've been proud to witness and contribute to the growth of Music City.
Today, Averitt has three major, strategically located facilities in the Nashville area:
These state-of-the-art facilities underscore our commitment to ensuring smooth and efficient freight management for businesses throughout the Greater Nashville area. Each center is designed to offer first-class transportation and supply chain solutions to support the operational success of our customers.
Watch the short video below to learn more about our presence and investment in supporting the transportation and logistics needs of the Nashville Metropolitan Area!
A Growing Commitment to a Growing City
Through substantial investments in road, airport, and rail infrastructure, Nashville is steadily bolstering its position as a significant hub for transportation and logistics. These developments promise to enhance the efficiency and reliability of cargo movement and stimulate economic activity and growth in the region.
Averitt's continuous expansion and deep-rooted presence in Nashville highlights the city's growing importance in the supply chain landscape and symbolizes our ongoing commitment to serving the region's many needs.