While the Greek philosopher Heraclitus might not have had digital technology in mind when he wrote that "change is the only constant in life," his words certainly ring true in the context of the rapidly evolving technology we see every day.
And transportation and logistics are certainly not immune. Our industry has been experiencing a profound shift in recent years thanks to digital advancements. Technology is not only streamlining operations, it's also helping us all adapt to the growing demands for transparency, speed, and safety.
From innovations in pricing, to advancements in tracking, to an emphasis on driver safety and efficiency, technology is redefining how freight transportation happens. In this article, we'll look at a few of the advancements driving that change, including Dynamic Pricing, user-friendly technology platforms, and enhancements in driver technology.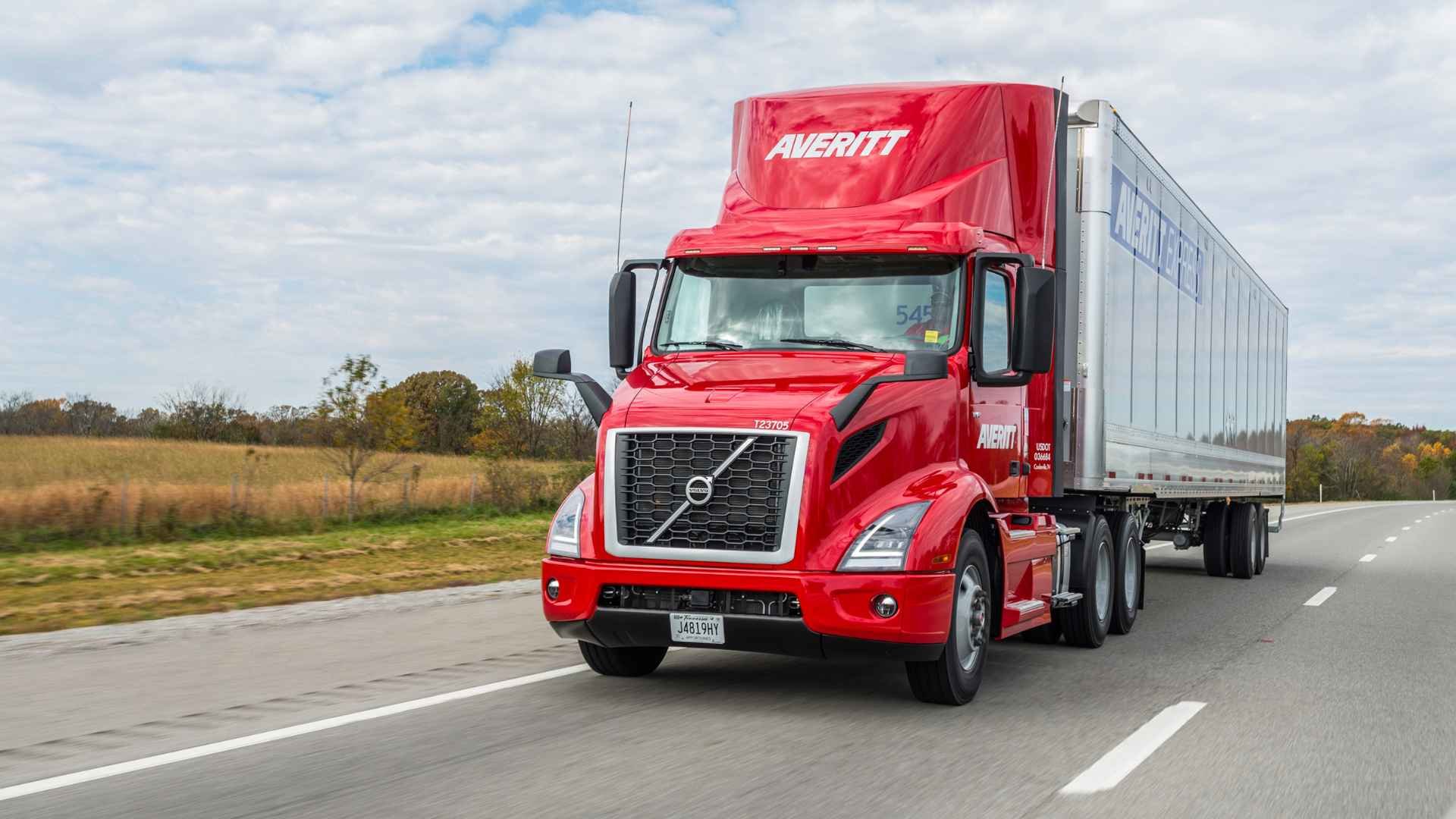 Dynamic Pricing
First, a little background. In 1980, the transportation landscape shifted with the signing of the Motor Carrier Regulatory Reform and Modernization Act. This deregulation allowed carriers to independently determine prices, leading to a broad classification system involving class rates, FAKs, and discounts. The industry has been largely locked into this pricing system ever since. But the rise of Dynamic Pricing is changing all that.
What is Dynamic Pricing?
Dynamic Pricing uses real-time data and technology to offer the most current and accurate pricing for freight shipments. Unlike static pricing models, which can't account for changing market conditions (and, as a result, can lead to over- and underpricing), Dynamic Pricing is adaptable. It factors in real-time variables such as carrier availability, weather, fuel costs, and other specifics – ensuring tailored, shipment-specific pricing instead of a one-size-fits-all rate.
This offers several immediate and tangible benefits:
Accuracy: Prices are set considering real-time industry dynamics to provide the best price for each shipment in that very moment.
Time savings: Shippers can get instant quotes and skip drawn-out negotiations.
Customization: Pricing is tailored to each shipment's individual characteristics as it relates to Averitt's network efficiencies and capacity.
A perfect example of a Dynamic Pricing system is Averitt ExactRate. ExactRate, developed in partnership with SMC3, offers real-time LTL shipping rate quotes that reflect the pulse of the market. It's designed to simplify the complexities of pricing by offering decisions based on cost and demand curves. This allows shippers to easily access net prices and make more informed decisions about their freight. As such, it highlights how technology can empower shippers to make more strategic decisions.
Easy Access Technology
Quick and easy access to data has never been easier – or more important – than it is today, particularly for shippers. Delays caused by slow or inaccurate information can result in missed deadlines, increased costs, and compromised customer relationships. To stay ahead of the curve, they need solutions that ensure real-time tracking, efficient communication, and seamless operations.
Enter Averitt Connect – an online transportation management solution (TMS) tailored for the modern shipper. This multi-carrier platform, powered by MyCarrier TMS, offers shippers direct control over their shipping needs, delivering easy and immediate access to the shipment data they need.
Averitt Connect provides:
Multi-carrier rate shopping: Obtain direct rates from multiple LTL carriers.
Efficiency: Book, track, and manage shipments all through a single interface.
Transparency: Direct carrier rates ensure unbiased, best-possible rates without hidden charges.
Automation: Optional freight bill auditing streamlines operations.
By connecting LTL shippers directly to carriers, Averitt Connect automates the entire shipping process – from order to invoice. Shippers get easy order management, live rates, instant dispatch, real-time tracking, and fast freight audits. Averitt Connect manages the complexities of freight operations while providing much-needed visibility. And it integrates seamlessly with ExactRate to give even more precise and accurate pricing.
Interested in learning more about Averitt Connect? Watch the short video below!
Industry Evolution: Digital Tools and Enhanced Driver Safety
Some of the most significant recent technological shifts in the transportation industry pertain to drivers. Not only are they benefiting from cutting-edge safety enhancements, but they're also contributing to environmental sustainability by adopting electronic communications.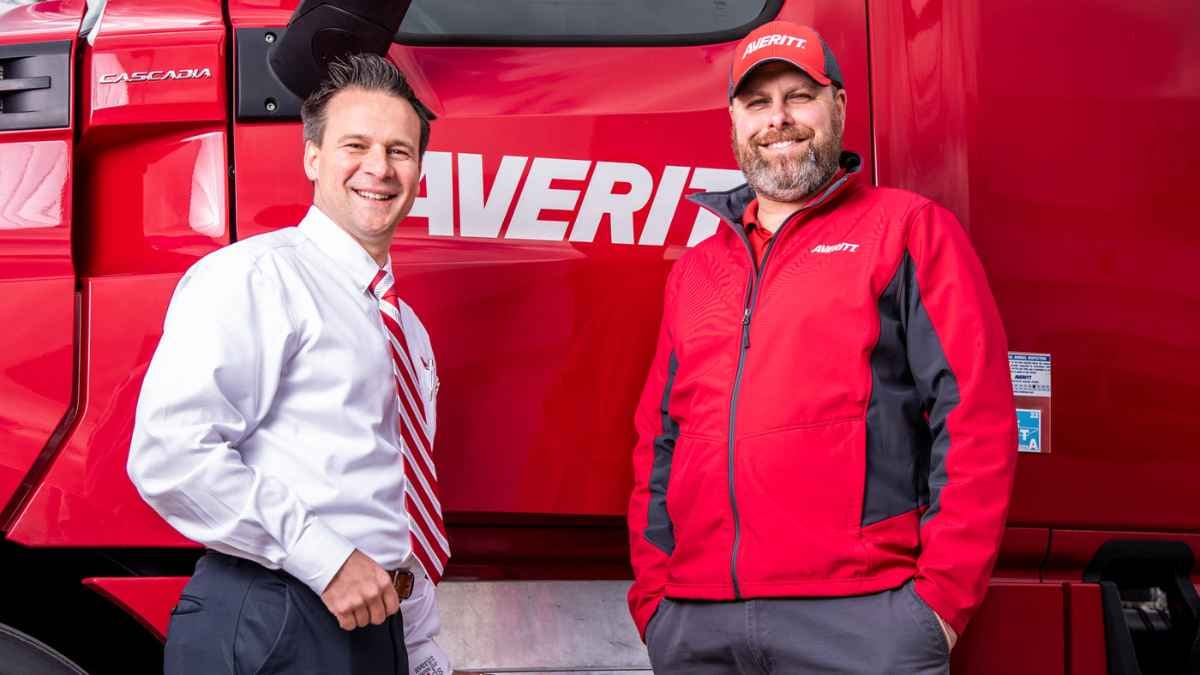 Safety Innovations
Companies are integrating features like collision-avoidance systems and anti-jackknife measures across the industry to ensure safer transport. At Averitt, we strive to have up-to-date equipment by keeping the average age of our tractors under three years. We're continually cycling in new tractors that feature dynamic technology to help ensure our drivers stay safe on the roadways.

Along with collision mitigation and stability control systems, we use several advanced safety technologies – including lane detection systems, forward-facing event recorders, blindspot radar, and rollover stability systems. In addition to helping mitigate potential accidents and other traffic incidents, these upgrades have resulted in considerable improvements in the performance of our fleet. And we're always looking into will help protect our drivers and the motoring public.
The Digital Transition
Industry-wide, companies are embracing technology to minimize reliance on cumbersome paper-based processes. Tablets and other sophisticated electronic communication tools are making their way into truck cabs nationwide.
At Averitt, we provide drivers with smart devices integrated with our intuitive workflow application that accelerates and enhances shipment entry, customer service visibility, and driver communication. This technology streamlines our operational processes and also reduces the administrative work of our drivers. As a result, our drivers are able to perform their jobs more efficiently — keeping shipments moving without delay to meet the expectations of our customers.
And such digital advancements have another benefit: significantly reducing paper waste. In LTL alone, Averitt's adoption of digital communication has contributed to a reduction in our paper use by over 9 million pages every year. (That comes out to just over 1,000 trees saved annually.)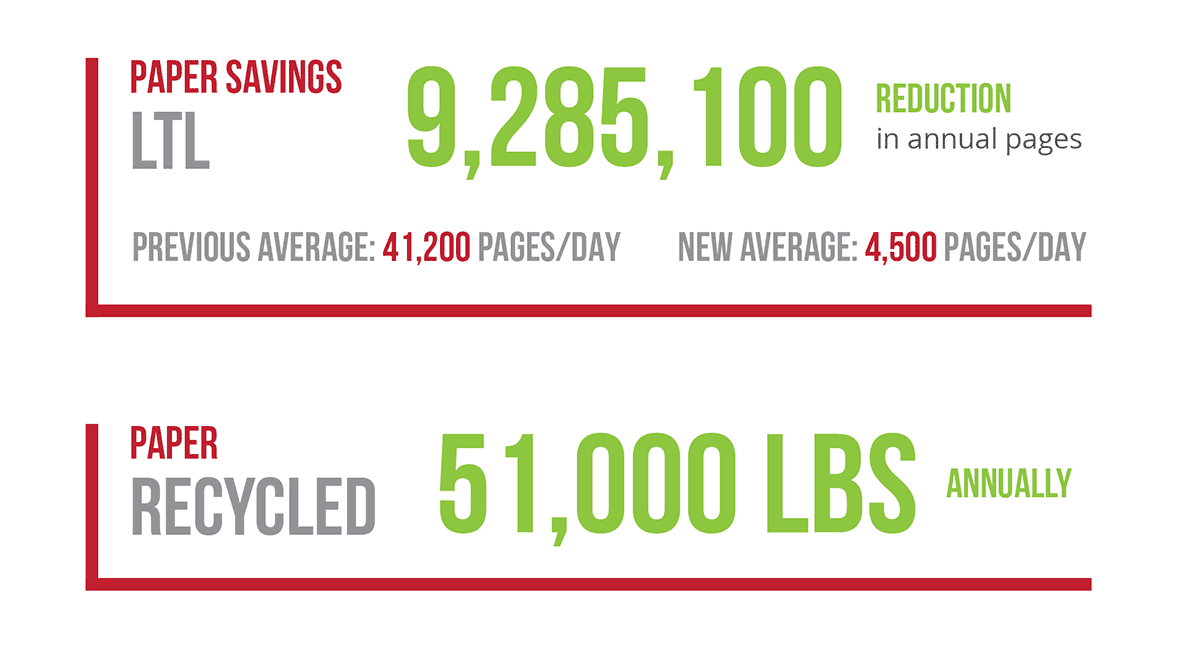 Navigating the future
The transportation industry has undergone some dramatic technological changes in recent years. And there are countless more on the horizon. Driven by real-time data analytics, innovative platforms, and cutting-edge safety tools, this evolution is rapidly reshaping how businesses and consumers approach logistics. And Averitt is helping lead the charge with solutions like Averitt ExactRate, Averitt Connect, and more driver-focused technologies.

In an age when time-tested procedures can change seemingly overnight, embracing technological innovation is not just helpful – it's imperative. By leveraging the power of technology, businesses can ensure they not only adapt to these changing dynamics, but thrive among them.