In a recent interview with Ed Smith, Vice President of Averitt Distribution and Fulfillment, we gained valuable insights into the current state of the warehousing market. In the discussion, Smith highlights the current challenges and shifts in consumer dynamics that are playing out in the marketplace.
Additionally, Smith provides expert insights into how shippers can optimize their distribution strategies to become more resilient.
What is the current temperature of the warehousing and Distribution market?
Currently, numerous shippers are facing the issue of surplus inventory that remains stagnant in warehouses without swift turnover. Given the current global situation, we are adjusting to a potential new normal as a result of the shift from just-in-time warehousing to just-in-case ordering due to the impact of COVID-19.
It appears that high-value products are remaining on shelves, while consumers are opting for smaller, more practical items to save money during these uncertain economic times. Larger investments are being postponed as individuals adopt a cautious approach and closely monitor economic fluctuations. Consequently, warehouses are experiencing an accumulation of high-ticket items while smaller items continue to have steady movement.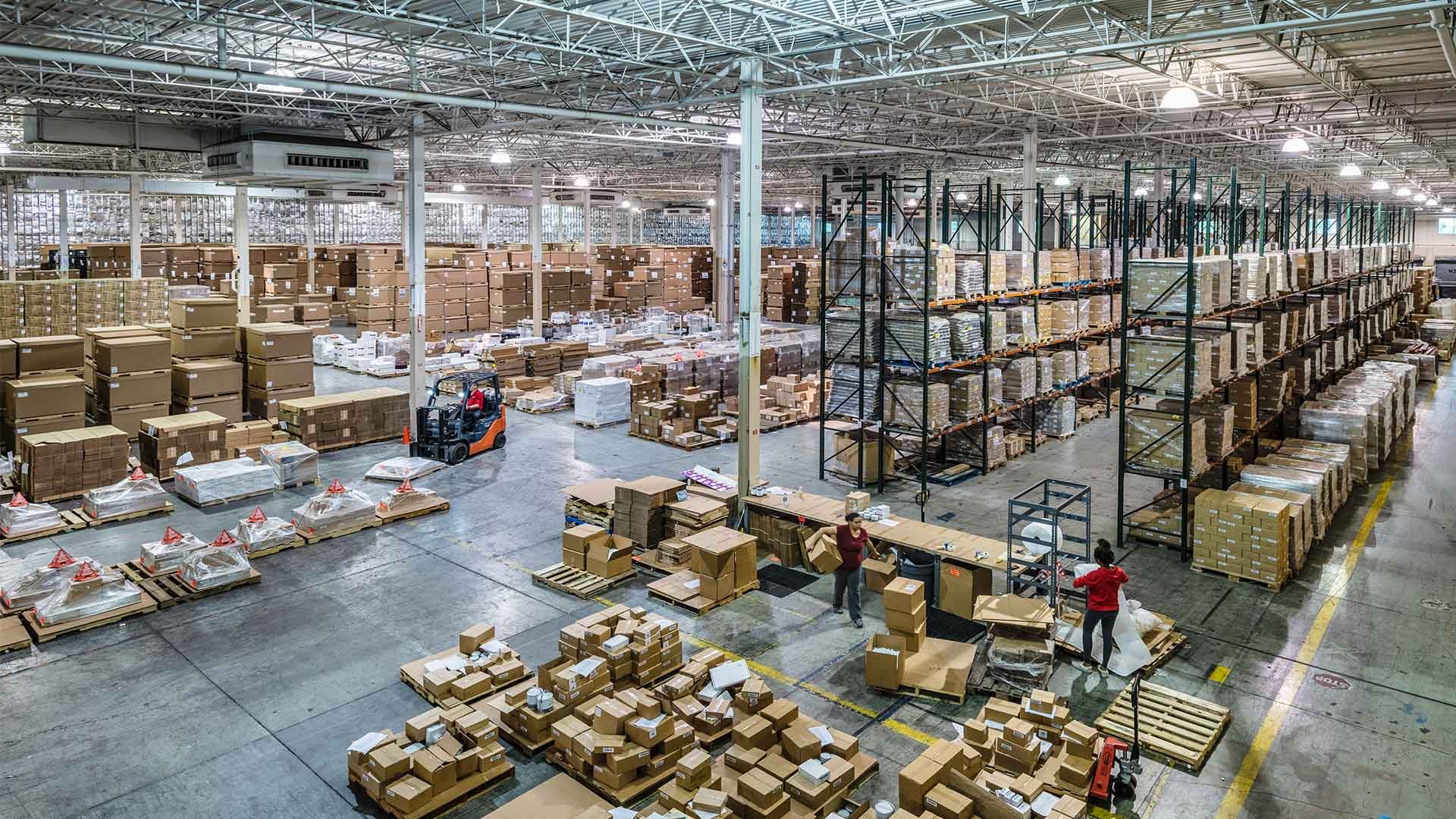 What do you think the market will look like in the coming months?
One of the major concerns this year is the intentional lack of a peak season among ocean carriers and beneficial cargo owners (BCOs), which is highly unusual.
Typically, the summer season sees warehouses filling up in preparation for the consumption surge leading up to Black Friday and the retail peak season. However, with only two months remaining, warehouse operations have not met expectations, suggesting a subdued Christmas peak. There is hope that the situation will improve after the Chinese New Year in the coming year, which could potentially drive changes in consumer spending patterns.
I believe we will have more clarity in the first quarter of 2024.
What is Averitt doing to help shippers navigate the current market?
Our approach continues to revolve around providing tailored services that best align with our customers' needs. In the United States, we stand out as the only asset-based carrier spanning five verticals (LTL, Truckload, Dedicated, Distribution and Fulfillment, and Integrated) — showcasing our extensive expertise.
We place great emphasis on educating our customers about their supply chain, assisting them in making strategic decisions as they closely monitor industry trends.
We offer guidance on product placement and efficient market entry. When our customers require assistance with turning products and specific requirements, we proactively reach out to them, providing access to our state-of-the-art facilities and demonstrating Averitt's service capabilities.
What are the biggest challenges with warehousing in general?
Two critical aspects are crucial in the warehousing services landscape: staffing and location.
When it comes to staffing, our priority is to recruit individuals who possess warehouse skills and demonstrate a strong desire to excel. We place great importance on identifying potential candidates for our dock-to-driver program, as exceptional dock associates often transition into outstanding drivers and may even take on future leadership roles. Finding the right people is essential for achieving success.
In the current warehousing environment, having a strategic location and a dedicated, skilled team are of utmost importance in delivering unparalleled products and services.
What tips do you have for shippers looking to maximize their distribution strategies?
First and foremost, it is crucial to have a deep understanding of the movement and requirements of their products. This serves as the foundation for their distribution strategy.
Afterward, they should consider whether to maintain their sourcing location, particularly if it is in China. The subsequent step involves identifying the optimal port of arrival, taking into account the cost-effectiveness of various ocean carriers, ports, distribution centers, and warehouses.
This level of logistical clarity is indispensable for ensuring smooth and efficient supply chain operations.
How does Averitt help shippers achieve their distribution goals?
We strive to embody the role of "freight therapists," as my fellow Averitt colleague Tim Shuster (Director of Port & Distribution Sales) aptly puts it.
Our task involves carefully evaluating your supply chain, identifying the origin point, and selecting the optimal port. Our goal is to ensure swift movement to a nearby distribution center, prioritizing proximity to customers, which is crucial to all our shippers.
Instead of sticking to the status quo based on past practices, we believe in taking a forward-thinking approach that prepares you for the future and avoids staying in comfort zones.
Embracing growth requires stepping out of those zones and embracing new opportunities.

---
Watch the short video below to learn more about Averitt Distribution and Fulfillment.