Supply chain issues have been a daily struggle since early 2020 when the pandemic altered both manufacturing and shopping patterns around the world.
In the U.S., consumers who were cooped up at home turned to e-commerce shipping for the products they needed. Although other factors certainly played a role, this surge in freight led to unprecedented congestion at America's West Coast ports, as backed-up ships waited weeks to offload their cargo from Asia. It didn't take long for storage space to run out in gateways like Long Beach, Los Angeles, and Oakland. Even railways backed up – choking supply lines between ports and inland transit hubs.
Two years later, America's West Coast ports are still experiencing issues. And the mounting frustrations have led many shippers to find other solutions – namely, East and Gulf Coast Ports.
A volume shift to the East
2022 has seen a growing import disparity between the coasts – with some Eastern ports (like Savannah and New York) experiencing record-setting volume while some Western ports (like Los Angeles) are seeing marked downturns. According to Global Trade Magazine, throughout the first nine months of 2022, the top East and Gulf Coast ports accounted for 48.2% of all container imports – a 6.3% gain over 2021. By contrast, the top West Coast ports' share dropped to 37% – off from a high of 47% in May of 2021.
Certainly, the pandemic played a role in this shift, as shippers and carriers sought ways to bypass western ports' gridlock and get product to consumers. But there are several other factors at play as well – many of which have been brewing for years.
The role of the Panama Canal
In many ways, this shift East can be traced back to 2016 and the expansion of the Panama Canal. The larger locks allowed, for the first time, the passage of much larger neo-Panamax container ships, each with a capacity of up to 15,000 twenty-feet-equivalent units, or TEUs. By comparison, the largest Panamax ships previously allowed through the locks had a capacity of only 4,500 TEUs.
That's why, as early as 2016, the Panama Canal Authority (ACP) predicted a shift to East Coast ports, including the Port of Savannah and Port of Charleston, based on the assumption that these much larger box ships would significantly reduce the per-unit costs of containers shipped from Asia. These reductions would make the East Coast more competitive with the ports of Los Angeles and Long Beach, where the cargo's journey must be completed by less-than-truckload, truckload, or rail service.
Those predictions are coming true: in fiscal 2021, the second busiest trade route using the Panama Canal was the East Coast of the United States (trailing only the East Coast of Asia).
Labor worries are also a factor
Other factors helping move more freight East include the persistent threat of labor issues, particularly in the West. In addition to ongoing discussions between the International Longshore and Warehouse Union and the Pacific Maritime Association (regarding West Coast dock workers, whose contract expired July 1), fears of a nationwide rail strike have simmered for months. Given the high percentage of West Coast freight that completes its journey by rail, the prospect of a rail strike has forced many companies to reevaluate their import strategies.
Further compounding the issue is the fact that California law AB5, also known as the "gig worker bill," became effective in 2022, raising fears of truck stoppages. The bill was signed into law in September 2019 by California Governor Gavin Newsom and requires that companies hire independent contractors (including Owner Operators) and reclassify them as employees – a prospect many companies find cost-prohibitive. Although signed into law in 2019, a lawsuit from the California Trucking Association prevented it from taking effect. But in June 2022, the U.S. Supreme Court declined to hear the appeal, clearing the way for AB5 to be enacted.
This has caused further confusion as motor carriers evaluate their existing business models to ensure they comply with the ruling.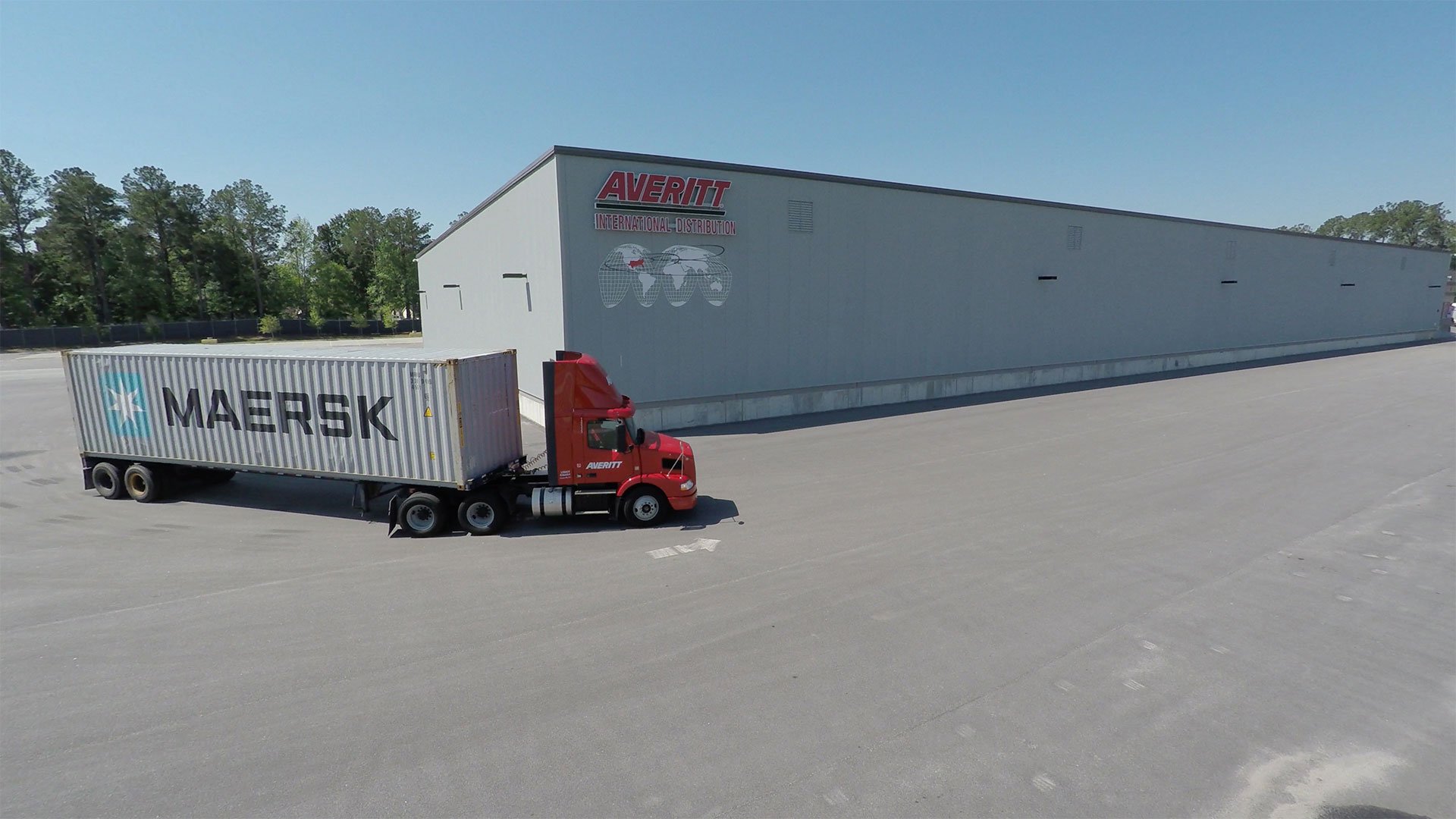 If you build it: the role of infrastructure
The current boom at East and Gulf Coast ports is also due to a number of timely investments in upgrades.
An August 2021 Freightwaves article detailed several such efforts at U.S. Gulf Coast ports. To handle the anticipated change in shipping traffic due to the Panama Canal's expansion, ongoing upgrades to various ports include adding the wharfs and equipment needed to service bigger ships, as well as deepening and widening channels. The article noted that "Ports from Brownsville, Texas, to New Orleans, to Mobile, Alabama, are expanding and will spend about $5.4 billion on expansion projects by 2027."
Additionally, private businesses are contributing to a stronger supply chain infrastructure to support growing cargo movement through the East and Gulf ports. In recent years, Averitt has expanded and opened numerous distribution and fulfillment centers to support this growing need. Backed by an in-house team of drivers and company-owned chassis, Averitt streamlines the inbound international supply chain needs of shippers by consolidating drayage services, warehousing, and inland freight distribution services as a unified solution.
These investments at the government and private level are already paying dividends as more and more freight traffic is diverted from the West.
What the future holds
Although still not back to pre-pandemic levels, U.S. container import volumes have begun to fall. According to a report from data analytics company Descartes, total container imports into the U.S. fell by 11% in September – presumably showing that a slowing economy, inflationary pressures, and high fuel costs are catching up to import throughput numbers at U.S. ports.
According to the report, much of the drop was related to a decrease in Chinese imports, which were down 18% compared to August. This had the greatest impact on the ports of Los Angeles and Long Beach, but impacts are being felt nationwide.Only time will tell if the Eastward trend continues.
One thing is certain – after years of supply chain disruptions and challenges, shippers and cargo owners alike are looking for more predictability in their logistics operations. At Averitt, we've spent over 50 years helping businesses ship smarter in the global marketplace.
In addition to our expansive West Coast and inland drayage and fulfillment capabilities, we have a robust Southeast network that includes Savannah, Charleston, Jacksonville, Norfolk, and Port Everglades in the East, and Houston, Mobile, New Orleans, and Tampa Bay in the Gulf. We can also provide service at nearly any port in North America.