For decades, shoppers have descended on brick-and-mortar retailers the day after Thanksgiving, eager to scoop up some of the year's best deals. In more recent years, Cyber Monday was added to lengthen the shopping window. Then came Amazon's Prime Day. Then came other online sales days from retailers like Target and Walmart.
The result is a holiday shopping season that has grown from one frenzied, deal-packed weekend into weeks and months of heightened shopping activity. As consumer behavior has shifted to spread the shopping out, retailers have adapted – whether it means closing on Thanksgiving Day (as a sign of compassion for overworked store employees) or ensuring that the same deals are available both in-store and online.
Last year's supply chain disruptions exacerbated the situation, stretching peak demand as far back as September. But inflationary pressures and changing consumer priorities are impacting the holiday shopping landscape in 2022. Here we look at what some of those factors will mean for shippers.

Inflation's impact
With ongoing inflation and a steadily rising cost of living, sales and promotions are more important to consumers than in recent years. The annual September survey by the National Retail Federation and Prosper Insights & Analytics showed that 58% of holiday shoppers say that sales and promotions are more important to them when shopping for gifts and other holiday items this year compared with last year. That's an increase of 10% over September 2021.
Another NRF survey reveals that 44% of holiday shoppers plan to shop earlier this year because they're concerned about increasing prices. Recognizing the trend, major chains are marking prices down earlier – and more aggressively – than ever before.
According to CNN Business' Nathanial Meyersohn, "Executives at Best Buy, Ulta, Gap, and other top chains have said in recent weeks that they are expecting a shopping season packed with discounts." Walmart, in particular, plans to offer more "rollbacks" (temporary price reductions) than in previous years on items like clothing, televisions, beauty products, sporting goods, and more. Walmart also plans to offer a wider array of toys priced below $50.
Add to that the fact that some chains have stockpiled too much inventory in recent months and will run promotions to offload the glut of goods during the holiday stretch, and you have a recipe for an extended, promotion-packed shopping season.

Shipping factors affecting the holiday shopping season:
In addition to economic factors, there are several supply chain challenges that will have an impact on this year's holiday shopping season.
Transit times
While supply chain disruptions have improved since the height of the pandemic, "normalcy" is still on the distant horizon. Transit issues are expected to continue through the peak shopping season due to ongoing ports delays, and congestion at container terminals and yards. Container availability also poses an ongoing challenge. Factoring these delays into an inventory management strategy will be key to helping retailers avoid product shortages.
Shipping rates
As global trade volumes have slowed, freight rates have continued to fall. While it's true that the easing of pandemic supply chain challenges has contributed to lower rates, much of the slowdown in container and vessel demand has been due to weaker cargo movement. This trend is expected to continue through the peak of the 2022 holiday shipping season. Fuel prices have also begun to fall from their peaks earlier this year.
Warehouse capacity
With inventories reaching historic highs, warehousing capacity is being stretched to the limit. According to a Prologis report, the United States is 800 million square feet short of warehouse space due to increasing inventories. Making matters worse, rents over the year are expected to rise by 22% in the U.S., with vacancy rates of only 3.3%. That puts an enormous strain on domestic shippers and import customers who don't already have their inventory in the United States.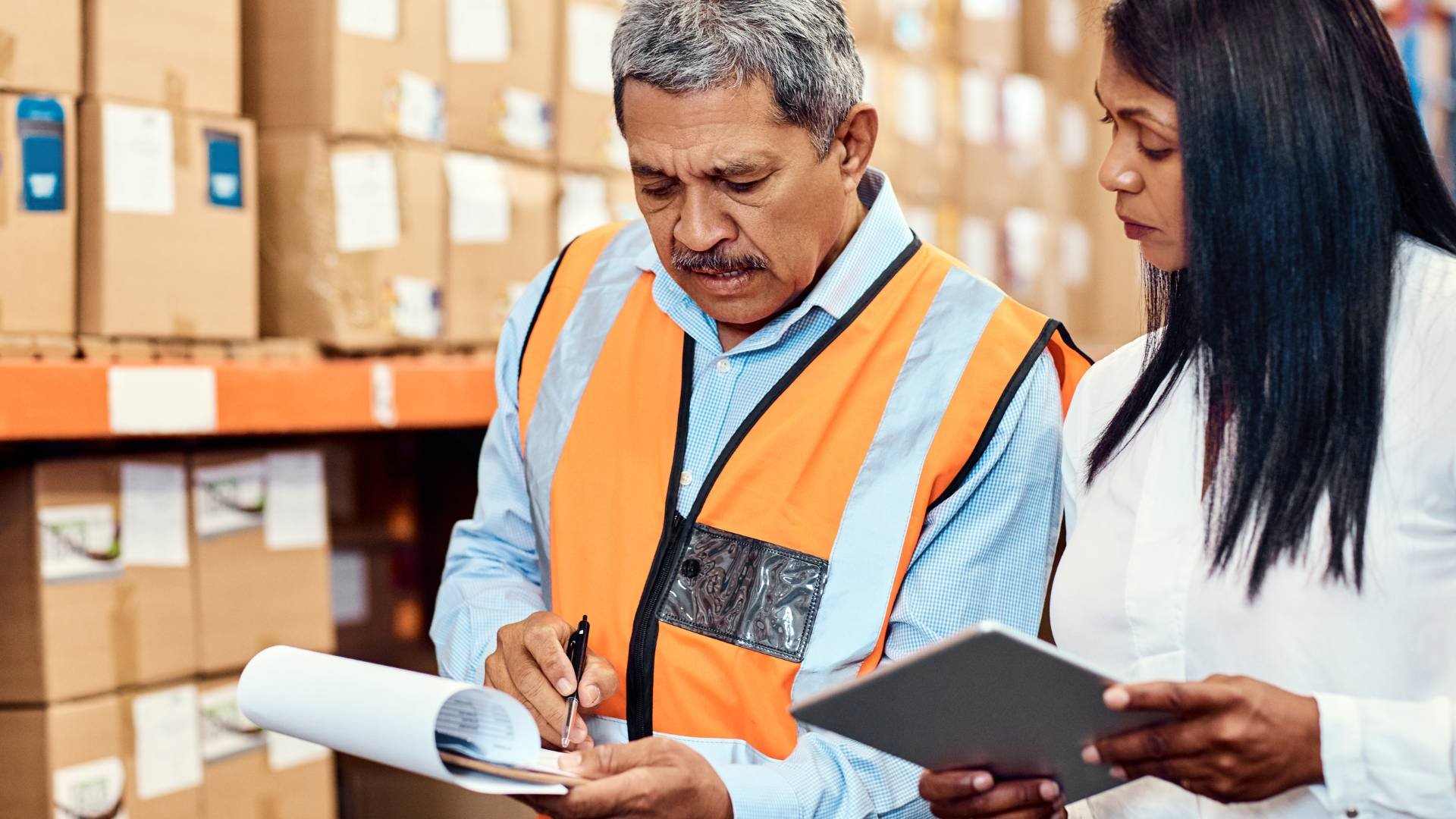 Plan ahead to avoid headaches.
Job one for shippers is to smooth out any potential kinks in their supply chain before the peak of the season hits. Whether you handle order fulfillment in-house or outsource the process, being prepared for a sudden onslaught of holiday orders can help ensure you're not caught empty-handed when customers come calling.
Stock up
It sounds obvious, but there's no better way to ensure a smooth flow of products to customers than to already have those items on hand. In addition to maintaining an ongoing dialogue with suppliers so you always know the status of your deliveries, ensure that you have a sufficient inventory of your bestselling items in stock before the peak of the season hits.
Prepare for disruptions
Diversification isn't just for your portfolio. If the past two years have taught us anything, it's that issues can arise at any point in the supply chain. That's why it's important to explore your sourcing options and diversify your suppliers. By hedging your bets with multiple options, you can reduce the chance that a supply chain hiccup will hamper your fulfillment capabilities.
Utilize technology
There are any number of ways shipper technology can help you minimize supply chain challenges during the holidays. From real-time data and parcel tracking to advanced warehouse management systems, you can follow packages through every step of the process. Logistics tools, such as predictive analytics, also let you forecast consumer demand for particular products by sifting through and analyzing last year's data.
Are you ready?
For retailers, shippers, and shoppers alike, Black Friday has long been a highly anticipated sales event. Now that the day has grown into an entire shopping season, it's more important than ever for e-commerce shippers and retailers companies to plan ahead and resolve any supply chain problems before they have a chance to multiply.
If you'd like help planning for your holiday surge – whether it's with state-of-the-art logistics technology, international forwarding, domestic less-than-truckload and truckload services, distribution and fulfillment, or final mile delivery services, Averitt has the tools to keep your operation running smoothly.
To learn more about our Retail Solutions, watch the video below!