While there's still no telling if or when global trade will return to what we considered "normal" before the pandemic, things did continue to improve in 2022.
Although it still remains above its historical ceiling, the Global Supply Chain Pressure Index, maintained by the Federal Reserve Bank of New York, has eased significantly in recent months. Slowly but surely, businesses worldwide have established a firmer grip on their supply chains as the unprecedented chaos of 2020 fades further into the rearview.
But 2022 was not without its supply chain disruptions – both environmental and man-made. Here are four of the stories that impacted the world of logistics over the last 12 months.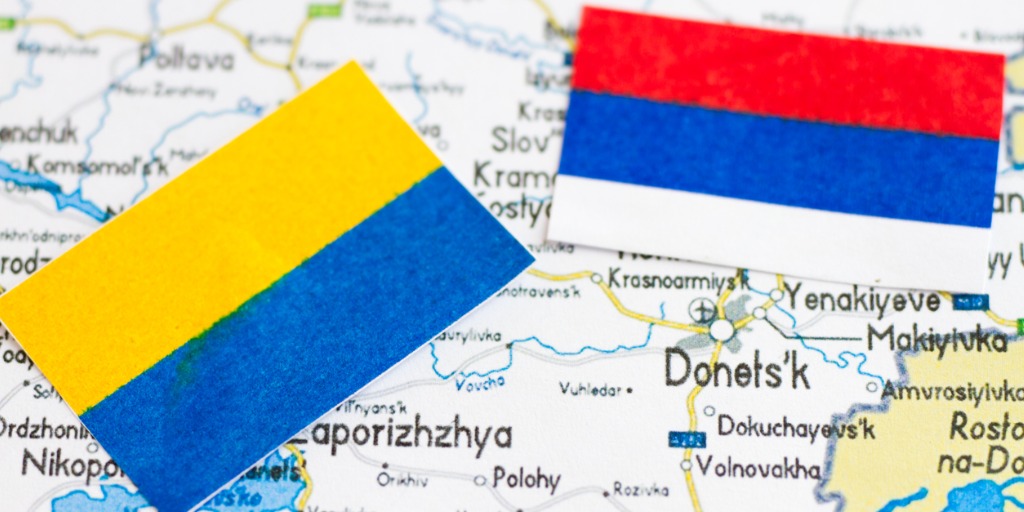 Russia's Invasion of Ukraine
Russia's February invasion of neighboring Ukraine created a humanitarian crisis and had far-reaching economic impacts. Although Russia and Ukraine only accounted for roughly four percent of global GDP in 2021, the ongoing conflict has rippled through supply chains.
This is particularly evident in the case of semiconductors, or "chips." A host of unrelated factors – rising demand for chips during the pandemic, lockdowns, disruptions from recent fires in fabricating plants, and the cold snap in Texas – had already created a worldwide shortage. But now, the Ukrainian situation has strained the chip supply chain even more.
Two Ukrainian companies, Ingas and Cryoin, account for roughly half the world's production of neon – a critical component of chipmaking. Both companies have shuttered their operations due to the conflict. In addition, war-related production stoppages in Ukraine's thriving car parts industry have had a cascading effect throughout automotive supply chains. This has put enormous strain on long-held efficiency measures like just-in-time (JIT) production systems that rely on getting parts delivered directly to the manufacturing floor as needed.
Making matters worse, China's reluctance to sanction Russia has only added to the already tense relationship between the U.S. and China, potentially jeopardizing future trade. The situation highlights the interconnectedness of global supply chains and demonstrates how a disruption in one part of the world can impact operations globally.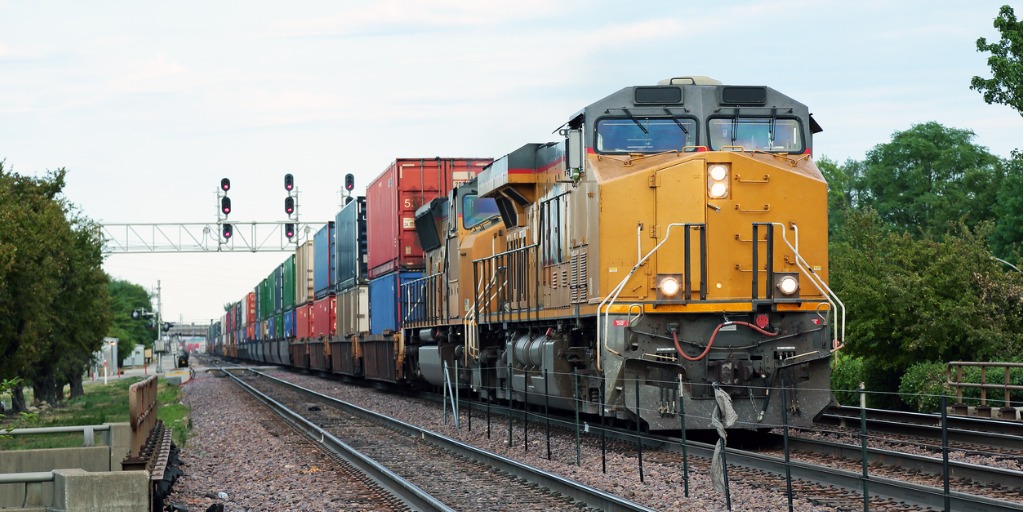 Averting a Railroad Strike
On December 2, President Joe Biden signed a bill into law making a rail strike illegal. This occurred after four of the nation's largest rail unions failed to approve contracts over concerns about demanding schedules and the lack of paid sick time.
The workers and companies had until December 9 to reach an agreement, at which point they vowed to strike. Given that many businesses only have a few days' worth of raw materials and space for finished goods, the effects of a strike would have been felt quickly. Makers of food, fuel, cars, and chemicals would all feel the pressure, as would their customers.
Railroads haul about 40% of the nation's freight each year. The railroads estimated that a rail strike would cost the economy $2 billion a day, while other reports projected upwards of 700,000 jobs could be lost were a strike to drag on for a month. A freight rail strike could also significantly impact passenger rail since Amtrak and many commuter railroads rely on tracks owned by the freight railroads.
Congress intervened as the strike threat loomed, passing the bill that arrived on Biden's desk. Although the IRA does not contain the paid sick leave provisions that workers sought, Biden acknowledged the shortcoming as he said he would continue to push for the benefit.
---
Interested In Shipping Freight By Rail?
Watch the short video below to learn how Averitt can serve your long haul freight needs by rail!

---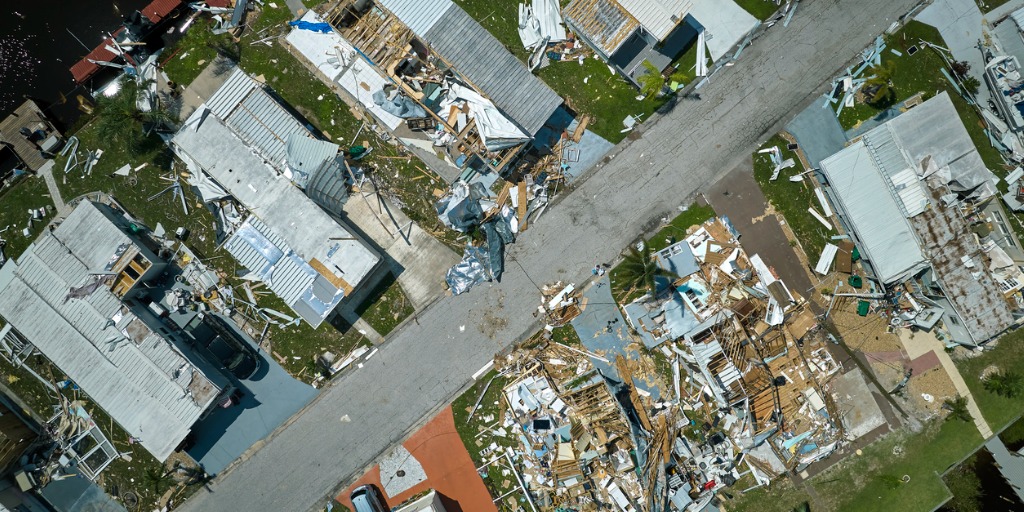 Hurricane Ian
Hurricane Ian made landfall in Florida on September 28, and was the deadliest hurricane to strike Florida since the Labor Day hurricane of 1935. With property damage currently estimated at $75 billion, it already ranks among the most destructive storms in U.S. history. But that estimate doesn't account for the larger economic damage from the storm – including disruptions to an already reeling U.S. supply chain.
Ian's most direct economic impact was felt in Florida's manufacturing, agriculture and distribution sectors, which include 2,800 manufacturing facilities tied to aerospace, automotive components, chemicals, plastics, and heavy machinery production. The storm's path also swept through thousands of supplier sites responsible for semiconductor parts, pharmaceuticals, chemicals, plastics, and food,
The disruptions also reached well beyond Florida and South Carolina, the two states where the storm made landfall. Bordering states experienced shortages in trucking capacity as motor carriers rerouted their resources to help assist with logistics and recovery efforts in areas hit directly by the storm.
Cargo imports and exports in the South were disrupted by port shutdowns and/or reduced port operating hours. In addition, bridges and highways were closed due to damage from flooding and downed trees.
The full impact may not be known for some time. The most recent major hurricane in the country was Harvey in 2017, after which it took three full years before those affected returned to their usual standards of living.
Inflation Reduction Act
On August 16, President Joe Biden signed the Inflation Reduction Act (IRA) into law. While, as the name suggests, the law was originally touted to fight inflation, it also includes $300 billion worth of grants and incentives for clean energy and initiatives to combat climate change. With goals of increasing electric vehicle adoption, increasing renewable energy capacity, and creating greener ports, the new law can impact any U.S. company that maintains a modern supply chain.
To begin with, the new law incentivizes electric trucks over diesels by covering either the price difference or 30% of the truck's total purchase price – whichever is lower. (This is capped at $40,000 per vehicle.) The law also includes a credit for building electric vehicle charging infrastructure, up to $100,000 per charger. Further, the law incentivizes renewable energy sources such as wind and solar, to prompt investment in solar photovoltaic systems, wind farms, and other clean energy technologies and infrastructure. Finally, the Inflation Reduction Act allows for $3 billion in grants and rebates for port authorities and marine terminals to purchase zero-emission cargo handling equipment.
Given these incentives, the new law could lay the groundwork for significant changes in a logistics and supply chain industry eager to adopt cleaner technologies.
So what's in store for 2023?
As the events of the last few years have shown, there is no more important task facing the logistics sector than creating long-term supply chain resiliency. While there's no way to know just what 2023 will hold, in the "new normal," it's critical for businesses to adapt to uncertainty.
At Averitt, we help our customers adjust to shifting market conditions by leveraging our interconnected lineup of services. We work with shippers to navigate the sometimes challenging trade landscape – providing expertise and service to smooth the process and maximize profitability. If you'd like to learn more about the wide range of transportation and supply chain solutions we offer, download our service and capabilities guide.