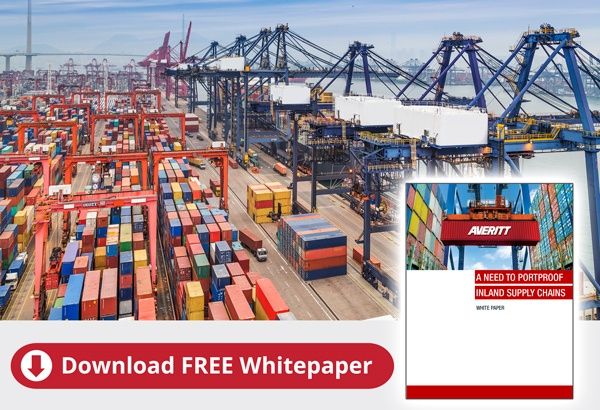 When it comes to the volatile world of international supply chains, shippers have to be able to make the right decisions at the right times. And in recent years, American importers and exporters have come to learn that is often better to operate with a proactive (rather than reactive) approach to inland transportation that begins or ends with a port.
To help businesses which ship through U.S. ports gain a better understanding of the challenges that port-centric supply chains are up against and how they can be overcome, we've published the free white paper "A Need to PortProof Inland Supply Chains."
Inside, you'll learn more about:
Game-changing shifts in cargo movement from West to East Coast ports
How shippers can become better prepared to handle future port labor disputes
The rise of mega-ships that have changed the landscape of international trade
What the Panama Canal expansion means to supply chains throughout North America
The basics of constructing a resilient inland supply chain and identifying transportation service providers that are flexible to meet your changing needs
---
White Paper Excerpt:
Given that the West Coast has predominantly been the point of entry and exit for international goods—particularly through the ports of Long Beach and Los Angeles—many shippers are now wondering why there has been a sudden shift in cargo movement. Is there an urgency to change coasts and rethink the footprint of their inland supply chain as well?