COOKEVILLE, Tenn. – Averitt Express associates combined to give more than 10,000 hours of community service over the course of 2022 as part of its Team Up Community Challenge. Overall, they served 10,433 hours, with 95 facilities across Averitt's system helping 223 organizations through efforts including clothing, food and toy drives, disaster relief, litter cleanups and blood donations.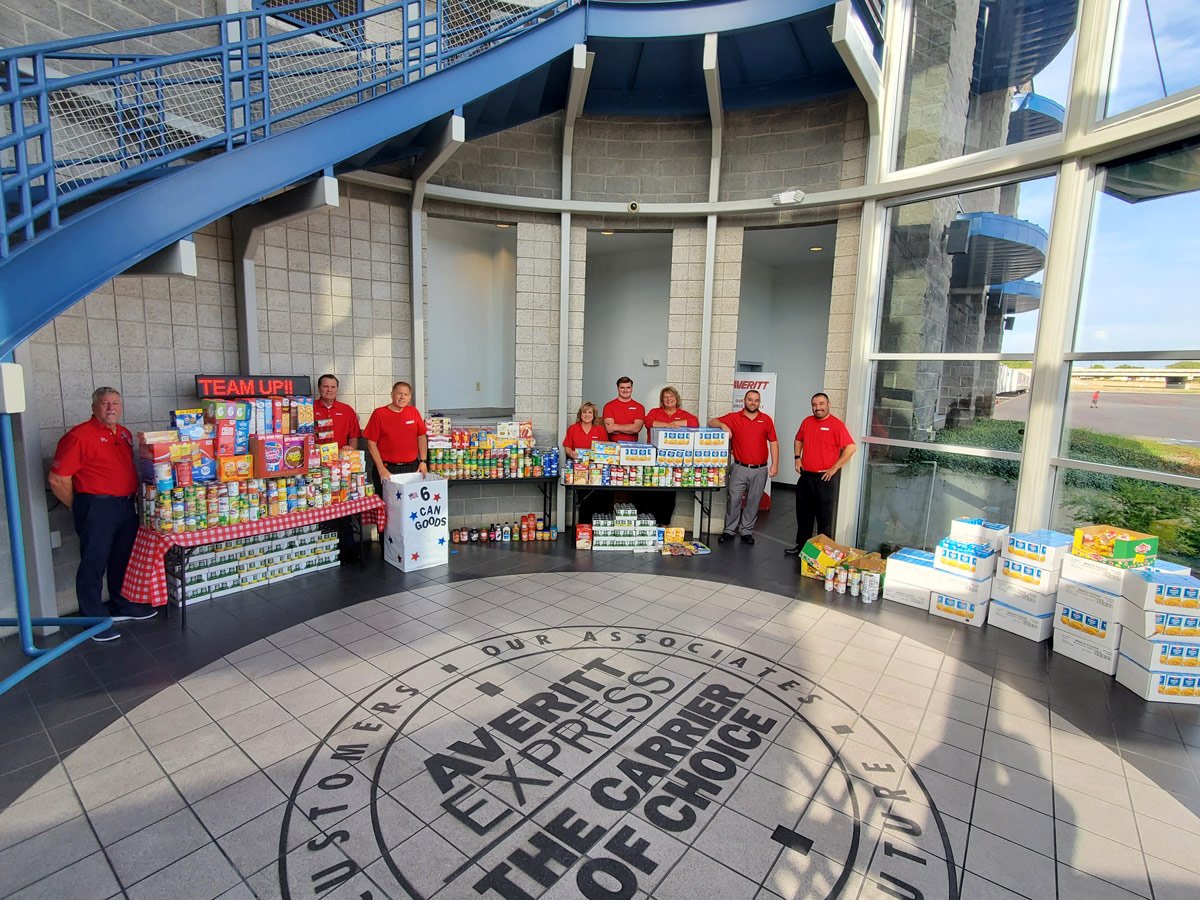 In recognition of those hours, as well as associate milestones and accomplishments, Averitt also made a matching contribution of $750,000 to Averitt Cares for Kids, the company's employee-giving program.
"The Team Up Community Challenge is an important tradition for our team, and I'm very proud of how our associates stepped up to make a difference in our communities during 2022," said Gary Sasser, Averitt's chairman and chief executive officer. "I'm proud of the commitment our associates have to serving in our communities, and I'm even more excited about the potential we have to make a difference throughout our network in the future."
The Team Up Community Challenge is a year-round initiative through which associates at each facility across Averitt's network are encouraged to participate in various charitable initiatives.
Together, the Team Up Community Challenge and Averitt Cares for Kids make up Averitt Charities. The mission of Averitt Charities is to help those in need through a partnership between associates and the company that gives back to the communities Averitt serves. For more information, visit Averitt.com/charities.
About Averitt Express
Serving shippers for over 50 years, Averitt is a leading provider of freight transportation and supply chain management solutions with an international reach to 100+ countries. Averitt's LTL, Truckload, Dedicated, Distribution & Fulfillment, and Integrated services provide shippers access to a wide array of services and customized solutions that cover every link in the supply chain. Together, these services and technology offerings provide "The Power of One" to shippers, allowing them access to multiple transportation solutions from a single provider. Averitt's 9,000+ associates are dedicated to delivering the most reliable services within the industry, and to promoting a company culture that is centered around people, communities and giving back. For more information, call 1-800-AVERITT (283-7488) or visit Averitt.com.
---
Caption: Last year, associates at Averitt's Dallas location donated canned goods and dry foods to the "Help The Hungry" food drive. The drive was one of the largest Team Up Community Challenge activities of 2022, accounting for more than 2,000 volunteer hours!