As we move into the final quarters of 2019, one thing has become clear; the year has taken a toll on many carriers. Several have closed their doors since the beginning of the year – a fact that has an impact on other carriers and shippers alike.
In the last week of September alone, two large truckload carriers announced they would be ceasing operations. Colorado-based HVH Transportation and Georga-based Ready Trucking added to the growing list of high-profile closures that put drivers out of jobs and shippers scrambling for alternatives.
While there's no "one size fits all" explanation as for why these businesses have ceased operations, there are a few key themes that we do see repeated. These provide a few lessons from which attentive shippers and carriers can benefit.
In the post below, we take a look at some of these themes, and examine how others – both on the Truckload and LTL side of the equation – can avoid falling into the same circumstances.


Strain of HOS and ELD Rules
While certainly not the sole culprit in the slew of recent closures, the regulations surrounding Hours of Service and electronic logging device enforcement have placed a strain on many carriers throughout the nation. Even many of those who adapted early on can be susceptible to a host of other forces that can quickly drain their business.
Obviously, the changes in hours when drivers can move freight required a fresh and detailed planning process. For carriers who were slow to optimize that planning, issues have ranged from outright violations to reduced drive times. These disruptions in service create real problems for shippers, who are quick to take their business elsewhere if a pattern of issues arises. This can lead to an exodus of shippers and serious problems for any carrier.
Other regulations can also play a role – particularly in California, where strict environmentally-focused policies add another level of strain. Most recent to feel the effect, Timmerman Starlite Trucking Inc. of Ceres, California, which announced they'd be closing after 40 years.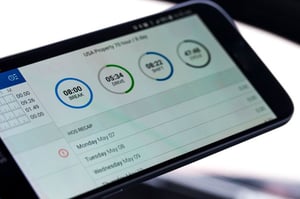 Granted, a combination of factors played in their decision, not the least of which being a nationwide reduction in volume. But the steadily increasing cost of doing business – including the purchase of ELDs and wage increases for drivers – contributed. As did the spiraling cost of fuel in California, with diesel increasing 75 percent since 2016 alone (compared to a 58 percent increase nationally). While larger shippers are able to offset much of that through fuel surcharges, Starlite's relatively small size gave them little leverage with shippers. As a result, their 30 employees were left looking for work.
In an even more recent development, another California company, Terrill Transportation Inc., of Livermore, just closed their doors on July 30th after 25 years. Once again, the state's difficult business environment was cited, among other factors. That leaves another 36 drivers and 30 trucks off the road.


All Their Eggs in One Basket
A key danger lies in relying too heavily on a single client for the bulk of your service. When a company fails to diversify their customer portfolio, they're left at the mercy of their largest client. If they go, the carrier is left unable to pay its bills and keep its drivers moving – which has a cyclical effect on the other shippers that carrier services.
Two recent examples of this come to mind.
New England Motor Freight – a company that had been in business since 1918 – announced in February that they were shutting down all trucking operations and seeking Chapter 11 bankruptcy protection.
Although being a major provider of freight services in the New York and New Jersey metro area, (with additional services reaching as far as the Midwest and Canada), the bulk of NEMF's business was linked to a few large retailers. When those customers weakened, the losses mounted.
Another recent story, the sudden closing of Falcon Transport and their roughly 700 truck fleet, follows a similar pattern. Although it hasn't been formally acknowledged as the cause, the Youngstown, Ohio company's closure came less than 6 months after a nearby General Motors plant – which Falcon serviced – was shut down.
Over-dependence on a limited number of shippers can be an easy trap to fall into. But stories like these should serve as a warning to carriers across both the Truckload and LTL spectrum.


The Fallout from Closures
When carriers suddenly close, it feeds directly into an underlying factor in the freight market – the existence of ample capacity. When large carriers shutter their operations, it causes a scramble for the shippers who'd once relied on them. The result is a game of supply and demand that takes time to work itself out.
It can be even worse in service areas that don't have a strong base of carriers to begin with – as was the case with July's abrupt closure of LME Trucking in New Brighton, Minnesota. While the circumstances of that closure continue to be examined, the net result is that 424 drivers and 1,228 trailers are now off the road. Which is a strain felt by shippers throughout the region.


Not all Doom and Gloom
As JOC.com's senior editor William B. Cassidy recently wrote, despite the rash of recent closings, "trucking bankruptcies dropped to a 20-year low in 2018." Yes, there have been some higher profile examples in recent months, but that doesn't indicate a trend for larger fleets. The greater challenge, he says, lies with smaller fleets that don't have the same longevity. "Pressure on smaller trucking firms is rising as spot rates drop and costs rise," he says. So the dangers of losing a single large customer are felt more keenly.
Still, by paying attention to the root causes behind recent closures, other firms can greatly improve their chances of avoiding a similar fate.