In late 2018, more than 2,300 shippers participated in our 4th annual State of the North American Supply Chain Survey. The following article examines a portion of the results.
When it came to capacity challenges specific to full load shipments, 41.69% of respondents said they
encountered issues with on-time service. This marked a 6.56% percentage point increase over the previous year's results. Again, this increase highlights the impact that the driver shortage is creating – especially in long haul services.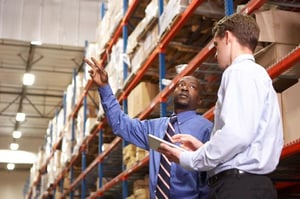 As shippers and carriers struggled with capacity, more businesses turned to nonstandard services to overcome hurdles between point A and point B. The use of expedited shipping services increased more than 6 percentage points in 2018 to 37% compared to 31% the previous year. To put this number in terms, more than a third of shippers used expedited ground or expedited air services at some point last year.
Aside from capacity and rate challenges, our survey did find a few notable areas where service performance showed improvements last year. Most notably, we found that freight damages were down more than 11 percentage points since 2016. On-time service issues were also down by more than 5 percentage points since 2016. While the improvements were not drastic from 2017 to 2018, the overall trend for both areas has rebounded from levels shown in our first survey in 2015.
Billing and customer service issues, however, increased slightly in 2018. Though the reason cannot be pinpointed, it may be a result of customer service departments having experienced a significant increase in shipments and billing activity last year.