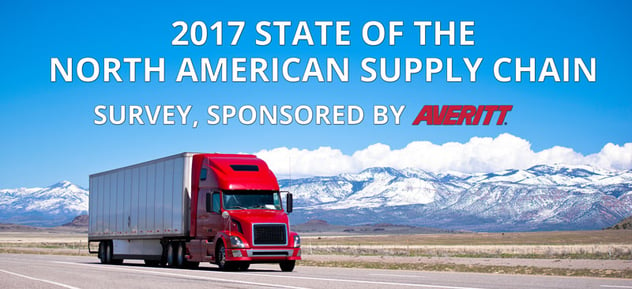 As we approached the end of 2016, we conducted our second annual supply chain survey with shippers throughout the country and North America. By the end of our survey period, we had approximately 2,200 participants!
We asked our participants a series of questions to gain insight to the challenges that shippers encountered in 2016. Additionally, we asked what they believe 2017 would look like in terms of business growth and supply chain strategy.
Having analyzed the data, we are now providing the summarized supply chain survey results as a whitepaper that you can download and share with colleagues.
Questions we asked in this year's Supply Chain survey
Are businesses predicting an increase or decrease in shipments in 2017?
What services were used in 2016 compared to 2015?
Were there issues with capacity, and did they lead to more delays in 2016?
What were the top transportation challenges of 2016?
How do shippers expect the new White House administration to impact international supply chains in 2017?
And more...
We hope that you will find the information in this year's supply chain survey results whitepaper to be helpful as you plan your shipping and logistics strategies for the coming months.