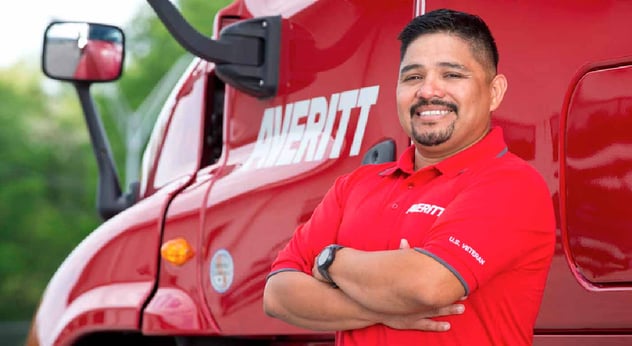 COOKEVILLE, Tenn. (July 14, 2016) — As part of its ongoing commitment to hiring military veterans, Averitt Express recently pledged to add 1,200 veterans to its driving force by 2020.
"Hiring military veterans makes perfect sense for several reasons," says Averitt recruiting manager Ken Chrisman. "First, they know what it means to work together and value others. They're also dedicated to the work they do and they are committed to outstanding service, which makes them a great fit for our unique culture. Our pledge to hire 1,200 veterans by 2020 is a win-win for everyone."
Averitt is recognized as a "Patriotic Employer" by the U.S. Department of Defense's Employer Support of the Guard and Reserve (ESGR) program. This honor commends Averitt's efforts in "contributing to national security and protecting liberty and freedom by supporting employee participation in America's National Guard or Reserve Force."
Hundreds of current Averitt associates - including several members of its executive leadership team - have served or are currently serving in the military.
To learn more about Averitt's commitment to hiring military veterans - including profiles of several associates with varying service backgrounds - visit AverittSalutesYou.com.