Cookeville, TN (January 16, 2023) — During its 2022 annual meeting, the Averitt Express board of directors added two new members: Mark Davis, Averitt's vice president of pricing and traffic, and Tim Saylor, the company's vice president of information services.
"Both Mark and Tim have served Averitt for many years, and I'm thankful for their contributions that have helped our team get to where it is today," said Averitt President Wayne Spain. "Their experience and commitment to Averitt will help continue moving us forward as we deliver outstanding service to our customers, provide a top-tier workplace for our associates, and secure our future."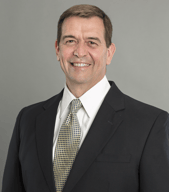 A native of Lawrenceburg, TN, Davis graduated from the University of Tennessee with a Bachelor of Science degree in Business Administration in 1980. He began his career with Averitt in 1978 as a part-time dock/billing associate while he was in college. During his 43-year tenure at Averitt, he has held various positions in the organization, ranging from rate clerk to his current role as vice president of pricing and traffic. Davis is also a long-time board member of SMC3 and The National Motor Freight Traffic Association (NMFTA).
Saylor grew up in Shelbyville, TN, graduating from Tennessee Tech University in 1991 with a Bachelor of Science degree in Management Information Systems. He started working f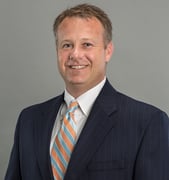 or Averitt after graduating, joining the team in 1991 as a tech support associate. He was soon promoted to a leadership position, building Averitt's networking team from the ground up. Saylor was named vice president of information systems in 2011 and eventually absorbed the customer service department under his umbrella. Saylor is on the Tennessee Tech Business Information Technology advisory board and is a member of the Digital LTL Council. He is also active with SMC3's LTL Best Practices and LTL CIO Best Practices sessions.
In addition to Spain, Davis and Saylor, the Averitt board of directors includes Chairman and CEO Gary Sasser, Executive Vice President and COO Barry Blakely, Executive Vice President of Finance and CFO Johnny Fields, and Executive Vice President of Sales and Marketing Kent Williams. The board oversees the growth of the organization, ensuring Averitt has a clear vision for the future through innovation, creativity, developing its associates, investing in infrastructure, and maintaining a steadfast commitment to remaining financially independent for generations to come.
About Averitt Express
Serving shippers for over 50 years, Averitt is a leading provider of freight transportation and supply chain management solutions with an international reach to 100+ countries. Averitt's LTL, Truckload, Dedicated, Distribution & Fulfillment, and Integrated services provide shippers access to a wide array of services and customized solutions that cover every link in the supply chain. Together, these services and technology offerings provide "The Power of One" to shippers, allowing them access to multiple transportation solutions from a single provider. Averitt's 9,000+ associates are dedicated to delivering the most reliable services within the industry, and to promoting a company culture that is centered around people, communities and giving back. For more information, call 1-800-AVERITT (283-7488) or visit Averitt.com.