Anyone who follows transportation news is already well aware that America is facing a shortage of commercial truck drivers. According to estimates from the American Trucking Association, the United States currently needs more than 80,000 additional truck drivers – a number that could swell beyond 160,000 by the year 2030.
Given that roughly 70 percent of all freight in America is transported by truck, those are obviously troubling numbers. But that's not to say all hope is lost. There are steps being taken – both by government and private businesses – that seek to address this shortage before it becomes a full-blown crisis.
How Did We Get Here?
While some people may think that the shortage of truck drivers is purely the result of the Covid-19 pandemic, the truth is that the issue has been developing for years. There have been many contributing factors, and the pandemic certainly aggravated the situation. But there's one overriding issue that's impossible to ignore: the problem of retiring drivers.
The average age of an over-the-road driver is 48 years old – and current drivers are retiring faster than new ones are signing on. Over time, this has steadily lowered the number of drivers who are available to haul freight. Combined with steady demand increases as industries struggle to recover from the impacts of Covid-19, the situation has only worsened in recent years.
How Is It Impacting Shippers?
Over time, the driver shortage has a ripple effect. The lack of available drivers can lead to shipping delays and shortages at stores. These supply chain disruptions create scarcity, which puts upward pressure on prices. Lead times become extended and profit margins shrink.
Add to that the pandemic, which has created massive shipping backlogs throughout the supply chain, and you have carriers scrambling to play catch-up. The result is an overwhelming demand for both trucks and drivers, and an inevitable capacity shortage. Virtually every business that relies on physical products has begun to feel the pain in one way or another.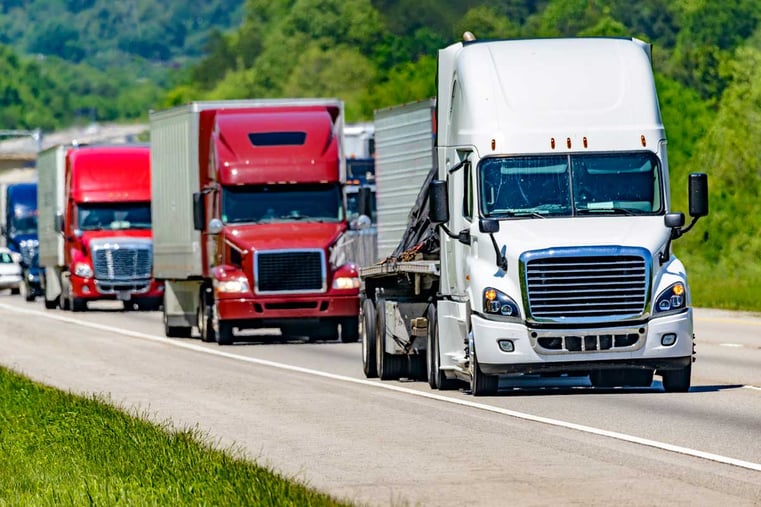 What's Being Done About It?
There's been a longstanding debate about one possible solution: lowering the minimum truck driving age nationwide. Although 49 states allow individuals to get their CDL and begin driving trucks at the age of 18, federal regulations prevent those drivers from crossing state lines until they turn 21. That restriction prevents a sizable population of job seekers from even considering interstate trucking as a career. By the time they turn 21, many of these potential recruits have found work in other industries.
For decades, groups such as the ATA have lobbied Congress to lower the minimum age to 18. And tucked into the $1 trillion infrastructure bill signed by Joe Biden on November 15th, there's a provision that moves these groups one step closer to their goal.
The DRIVE Safe Act includes a three-year pilot program that would allow 3,000 18-year-old CDL holders a chance to participate in a rigorous training and apprenticeship course designed to help them master interstate driving. The apprentice drivers would be required to drive 240 hours under the direct supervision of a more experienced driver in a truck equipped with safety features like automatic brake systems and a 65 mile per hour speed governor. After completing this training, they'll be free to drive cross-state routes.
Supporters believe the pilot program will show that with proper training and safety technology, younger drivers can be as safe as older CDL drivers with more experience. If the program is deemed a success, more rollouts will follow.
Obviously a pilot program for 3,000 people isn't going to solve the driver shortage on its own. That's why many private companies are finding their own ways of attract and retain more newcomers and veterans of the industry – in the form of wage increases, signing bonuses, and more. But competitive pay is only the beginning.
What Averitt Is Doing
At Averitt, our motto is: Our Driving Force is People. Every day, we strive to create and empower a workforce of drivers that are proud of their job and the impact they have upon their communities. There are many initiatives and programs that our team has in place to help grow and strengthen our driving force.
In addition to offering leading pay, great benefits, and professional growth opportunities, here are just a few of the steps Averitt takes to create a work environment that attracts and retains drivers.
DRIVER TRAINING PROGRAMS & INITIATIVES
One unique approach to opening the doors to a driving career is Averitt's Dock-to-Driver Program. Associates that have joined Averitt on the dock or in the warehouse have the ability to participate in the company's CDL-A training program. The program pairs participants with local driver trainers that help teach students the skills to earn their CDL-A license that is reimbursed by Averitt. Drivers in Averitt's Dock-to-Driver program also train behind-the-wheel at Averitt's Driver Development Centers before they finish the program.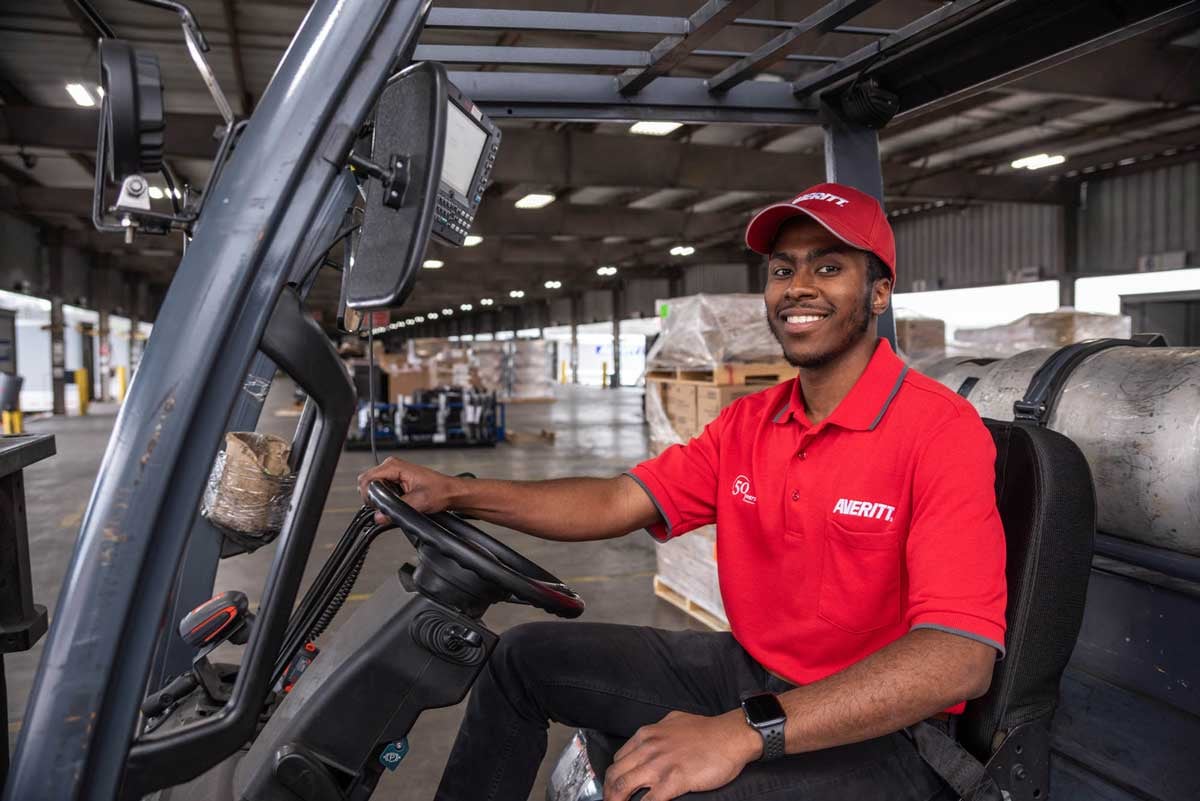 Additionally, for industry veterans that have not been in the driver's seat for a while, Averitt offers behind-the-wheel training that can last between 1 to 3 weeks.
MORE FLEXIBLE OPTIONS FOR HOME TIME
One of the biggest challenges for drivers is the fact that home time can be very hit or miss with many carriers. At Averitt, drivers are provided several options that offer differing levels of home time.
90% of our regional over-the-road drivers are home by noon on Saturdays and average 55+ hours at home each week. Local drivers and many of our dedicated fleet drivers are home on a daily basis.
At the same time, we are always seeking ways to increase home time by optimizing our routing and even testing out innovative approaches that meet the needs of our customers without sacrificing service standards.
BETTER PROTECTION ON THE ROAD
In terms of technology, safety, and comfort, Averitt's fleet delivers the highest standards within the industry. Averitt drivers are on the road with the comfort of knowing that their trucks and trailers are equipped with a multitude of safety features. From lane-departure protection to side guard assist systems, today's technology and safety features helps protect our drivers and the general public.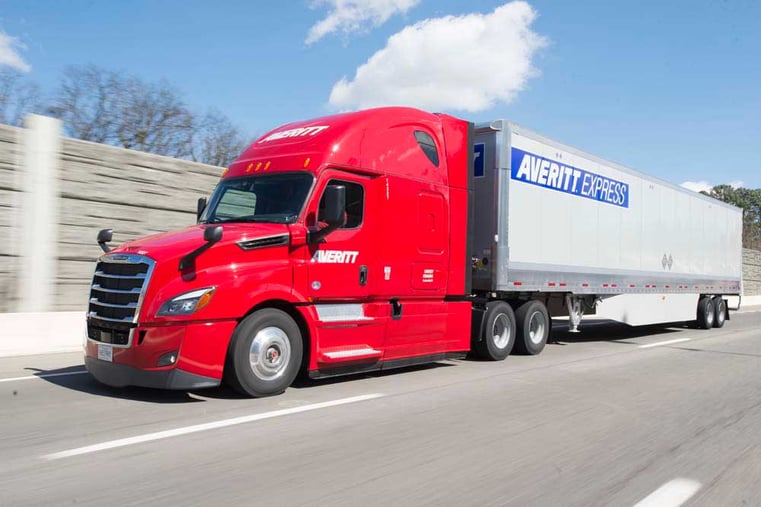 ACCESS TO AMENITIES AND BETTER SUPPORT
When it comes to keeping a small part of traditional home life on the road, Averitt's service centers offer several amenities. Throughout the Averitt network, our service centers offer drivers quick access to safe parking, showers, laundry machines, and even gyms and medical clinics.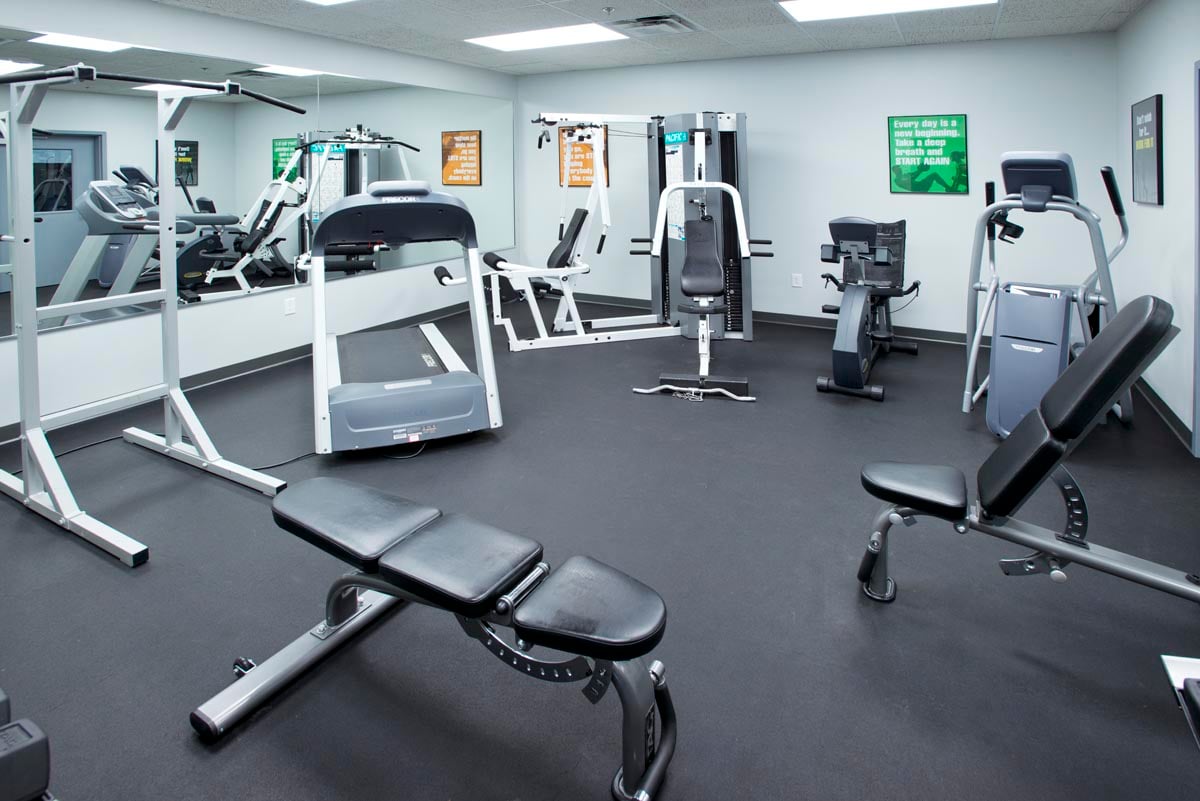 At the same time, Averitt employs associates that are dedicated to working closely with drivers to ensure they have everything they need to work comfortably. Our Driver Support Specialists are located on-site within our service centers to provide face-to-face assistance to drivers. And within our corporate headquarters, we maintain an entire Driver Service Team that continuously checks in and communicates with drivers throughout our network.
More Reasons For Hope
Moving forward, we must all look for new solutions when devising ways to overcome the driver shortage. Tactics like lowering the Federal minimum driving age are a step in that direction. The same is true with better incentive packages and driver benefits.
Another potential opportunity stems from the fact that the industry is currently missing out on nearly half of the potential workforce population; women comprise over 47% of the nation's workforce, but only account for 6% of commercial truck drivers. As the industry works to overcome a "male only" perception, we must make it clear that women are both welcome and needed behind the wheel.
There's no single answer. Building and maintaining a driver pool with the depth to handle ever-growing supply chain demands will require a mix of approaches. But as long as carriers think creatively and strategically – harnessing untapped workforces and offering competitive pay with comprehensive benefits packages – there's every reason to believe that we can reverse this trend.
Finally, What Can You Do?
Not only are drivers critical to the success of carriers, they are absolutely vital to the success of nearly every business there is. While carriers can take internal steps to improve life on the road, it's also imperative that shippers also take further steps to open their arms when drivers make pickups and deliveries. These are just a few of the minimal actions that shippers can take to help uplift the driving profession:
Provide Water and Snacks: Due to parking challenges, it tends to be more difficult for truck drivers to stop at a convenience store for something as simple as a bag of chips or a bottle of water. Handing out treat bags, snacks and drinks is a great way to improve the day of a truck driver!


Allow Access To Restrooms: Make sure that your truck drivers feel welcome at your business. Let them know that they can use your restroom before heading out.


Say "Thank You": You'd be surprised by how much common courtesy can go in the world. Let your truck drivers know that they are a valued part of your team by simply saying thank you.