Shippers rely on their supply chain partners to deliver their products efficiently and effectively, making safety essential.
Safe carriers protect drivers, the traveling public, and cargo while ensuring products arrive on time and Averitt takes a multi-pronged approach to safety and invests heavily in driver training, technology, equipment, and maintenance to cultivate a safety culture, prevent problems, and reduce risk.
"People think we're a transportation business, but we are a people business," said Jason Bolton, Averitt's corporate safety manager. "We want to make sure we take care of our people, and focusing on safety is one of the more important things we do.
Five Strategies Averitt uses to build its safety culture: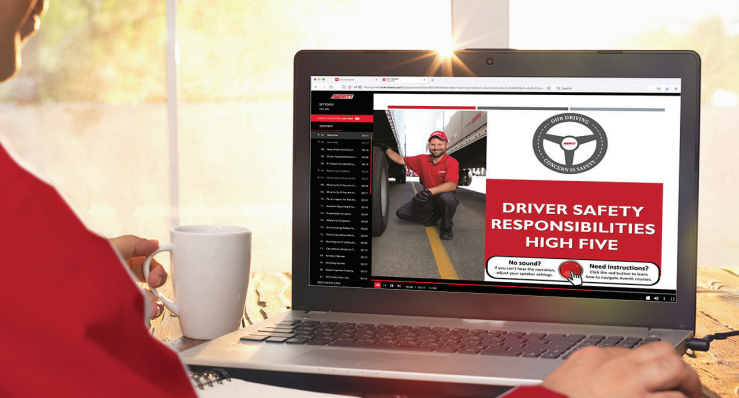 1. Driver Training, Coaching and Recognition
While several factors contribute to safe operations, drivers play a critical role. Averitt conducts extensive interviews, background and driving history checks, and evaluates its associates' driving experience.
"The goal is to put drivers in the best position to win and be prepared for the job they will be required to do," Bolton stated.
Once drivers are hired, they go through a thorough onboarding process, starting with equipment training, onboard safety technology, and injury prevention. They are also connected with a driver service specialist, work with local leadership, and receive access to an extensive library of content.
"It is a multi-step process that takes place over a period of time," Bolton said. "It is better for the individual and ensures they understand the material, remember it and learn from it."
After onboarding, drivers participate in recurring meetings and receive regular communications. Every Averitt facility has driver trainers, and the company has three Driver Development Centers with full-time instructors.
As drivers progress, Averitt uses onboard safety technology to give fleet managers visibility into driver behavior. Managers apply the information, including alerts and videos, by opening up dialogues with drivers and crafting personalized coaching.
"Video is like a game film. Athletes film and review games to see where they've done well and where they can improve. If you want to make an impact, show them what could have happened," Bolton explained, adding that the goal is to help drivers prevent safety incidents and accidents from occurring, not for punitive measures.
To keep safety at the forefront, Averitt recognizes drivers for their safe driving milestones and has an awards program, with drivers earning points for their driving records and clean DOT inspections. Points can be exchanged for everything from household goods to vacations.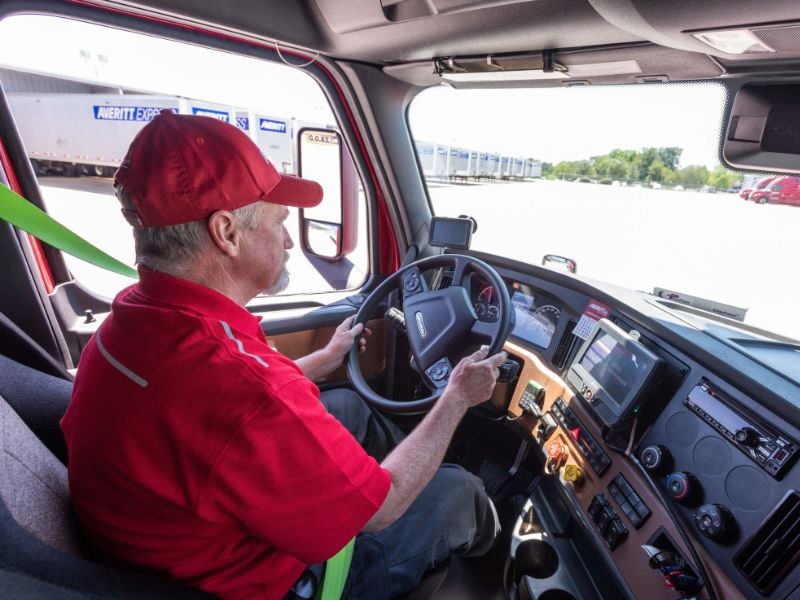 2. Onboard Safety Technology
Onboard safety technology has been proven to make equipment and the roads safer by assisting decision-making and improving the vehicle's performance, and Averitt has invested heavily in safety technology.
All new tractors are equipped with collision mitigation and rollover stability systems, adaptive cruise control to keep vehicles at a preset following distance, blind-spot warning systems and forward-facing cameras. The fleet also utilizes LED headlights, daytime running lamps and rain-sensing windshield wipers. Because speed is a crucial safety component, trucks are governed at 65 miles per hour.
"Technology has been a game changer," Bolton remarked. "It is hard to tell how many accidents we've prevented because of this technology, but we know it makes an impact."
Trailers also have equipment to improve safety, including ABS brake systems, thermal alert systems on wheel ends, and LED lights.
Averitt tests new safety technology quite often. "If there is a new option, we put a test system on a handful of trucks, try it out, and our safety team can see how it functions and how it would help," said Trevor Howard, Averitt's equipment warranty leader for the fleet.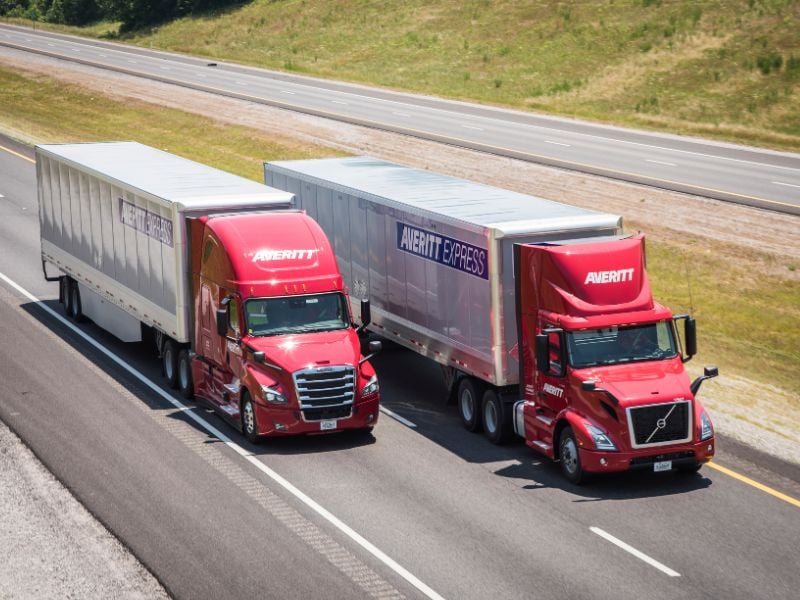 3. Late-Model Equipment
Newer equipment has inherent safety benefits, including new safety features and technology from OEMs, and has fewer maintenance requirements. Averitt typically keeps trucks for five years or less and keeps trailers for roughly seven years, significantly less than the industry average.
For drivers, trucks serve not only as their workplace but also as their home away from home. Newer equipment often has enhanced features for driver comfort, such as enhanced ventilation and ergonomics, which contribute to safety by providing better driving and downtime experiences.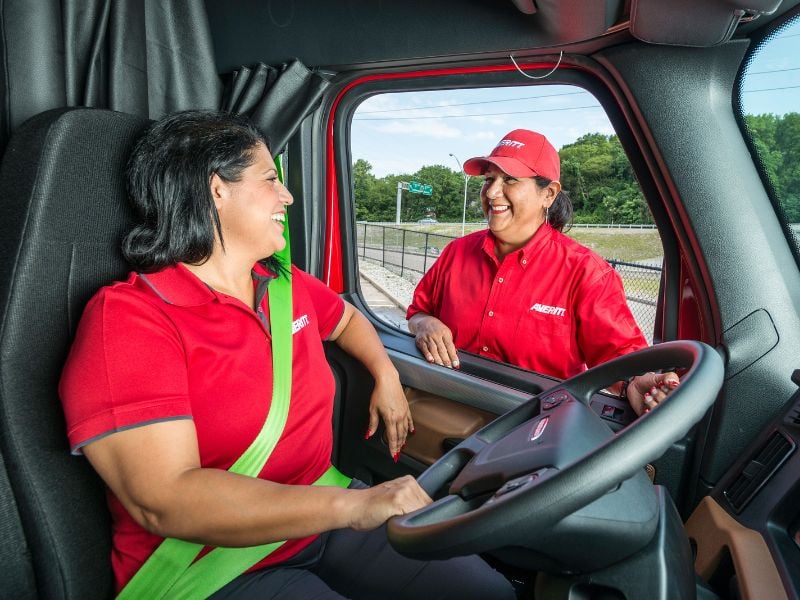 4. Associates
Having the right team to support safety efforts is critical. Averitt has 21 full-time corporate safety staff members, eight field regional safety coordinators, 5 driver development instructors and one safety loss prevention manager. There is also a separate risk management department with staff dedicated to employee safety.
"They are the face of our program. They all have different backgrounds but carry the same message about the importance of safety. It is all about accident and injury prevention, and we try to take a holistic approach and connect with our associates" Bolton added.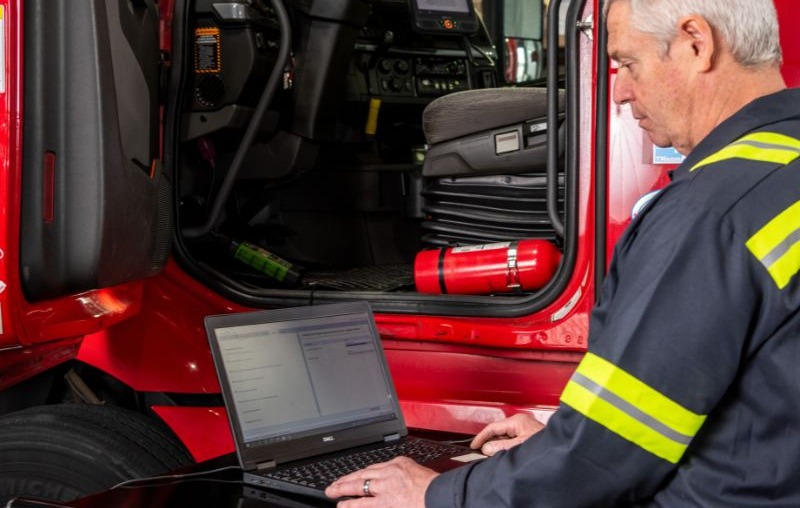 5. A Robust Maintenance Program
Proper maintenance and the regular inspection, service and repair of tractors and trailers is essential to the safe operation of equipment. For Howard, making sure everything is kept in good working order is important.
Averitt operates 36 shop locations with plans to add more. The company brings trucks in for preventive maintenance based on both mileage and time to ensure every piece of equipment is seen regularly. Managers and drivers also review fault codes in near real-time.
"With remote diagnostics, if something pops up, it sends a message to us at the corporate office," Howard said, continuing that safety-related items are addressed as soon as possible.
Like drivers, Averitt's maintenance technicians take part in regular training and reviews to ensure they're current on the latest best practices and repair needs.
The company also emphasizes the importance of thorough pre- and post-trip inspections for drivers.
"The inspections are one of the most important things drivers can do," Bolton said. "If there is something that is wrong, don't wait until you get on the highway to discover it."
An Ongoing Process
Creating a safe and secure work environment takes continual effort.
Bolton, building on the point that a commitment to safety must be demonstrated, not just communicated, stated "You have to get everyone's buy-in, and we've made safety part of our culture. It is everywhere, and we address it in so many ways,"
Averitt proactively invests in solutions to improve performance, constantly monitors and measures its progress, and strives for year-over-year improvements. It can be challenging to quantify the return on investment in safety programs, but Averitt's commitment is evident in the fleet's CSA scores and operational performance.
The company's and associates' dedication to safety has also been recognized through several awards from the Tennessee Trucking Association, including the 1st Place Safety Award for LTL 15,000,001 and over, the 1st Place Safety Award for Truckload 7,000,001 and over, the Safety Grand Champion Trophy, and the Clean Diesel Leadership in 2022 alone.