More than a decade after the worst global financial crisis since the Great Depression, the U.S. economy now sits high amid a period of low unemployment and low inflation. In an October speech, Jerome H. Powell, the Federal Reserve chairman, touted economic forecasts as having a "remarkably positive outlook." Still, many shippers and businesses are uncertain how the path to sustainable growth will look as numerous challenges to supply chains persist.
2019 Freight Market Snapshot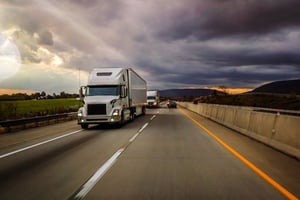 For shippers, 2018 was a year marked by tight capacity and increasing freight costs. Boosted by a consumer recovery that began in 2017, supply chain operations were further compounded as the trucking industry adjusted to the electronic logging device mandate that went into effect last December.
Even as trucking employment reached a record-high in the third quarter of 2018, freight capacity struggled to meet demand on the road. After a year of robust growth, however, the economy at large may finally be entering a relatively calm period that could persist through 2019. While spot rates may not return to the levels seen in 2016 in the coming year, prices may reflect a more even temper of the economy.
Nonetheless, there are still challenges and forces at play that could lead to supply chain disruptions in the coming year.
Global Uncertainties Still Lie Ahead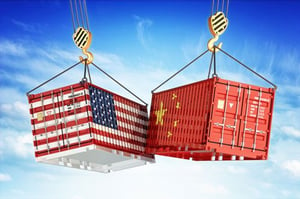 Foremost, the state of international trade relations has been evolving throughout the year. Though Canada, Mexico and the U.S. have made progress in terms of a trilateral agreement, there have been very few breakthroughs with China.
In 2018, several rounds of tariffs between the U.S. and China were imposed on one another. Another $200 billion tariff on Chinese goods has been scheduled for March 2, 2019 as of the writing of this article.
As the largest trade partner with the U.S., the increasing costs of international trade have and will continue to add financial burdens on supply chains.
Preparing For The Year Ahead
In little more than a month, the new year will begin and many of the same challenges faced by shippers and carriers in 2018 will still be prevalent. The driver shortage will continue for the foreseeable future. And if the economy continues to drive forward in a positive direction, capacity and pricing will still be a primary hurdle to deal with. On the other hand, rising interest rates may force many businesses to slow down on investments and growth which could take pressure off capacity.
While there may be more room to breathe, consider what has worked and what has not worked this year. Have discussions with service providers to identify the areas they can help you excel at the most and always keep the lines of communication going back and forth.