As one of the world's biggest musical artists, Ed Sheeran doesn't do things halfway. That was definitely the case with his 2018 North American Stadium Tour in support of his Grammy-winning third album, "Divide."
With 40 shows performed in sold-out stadiums from coast to coast, the tour posed an enormous logistical challenge. One that Averitt's On Tour Logistics was only too happy to tackle.
In partnership with UK company High Post Structures, Averitt's On Tour Logistics transported, delivered and constructed the enormous stages for each performance – averaging two shows a week.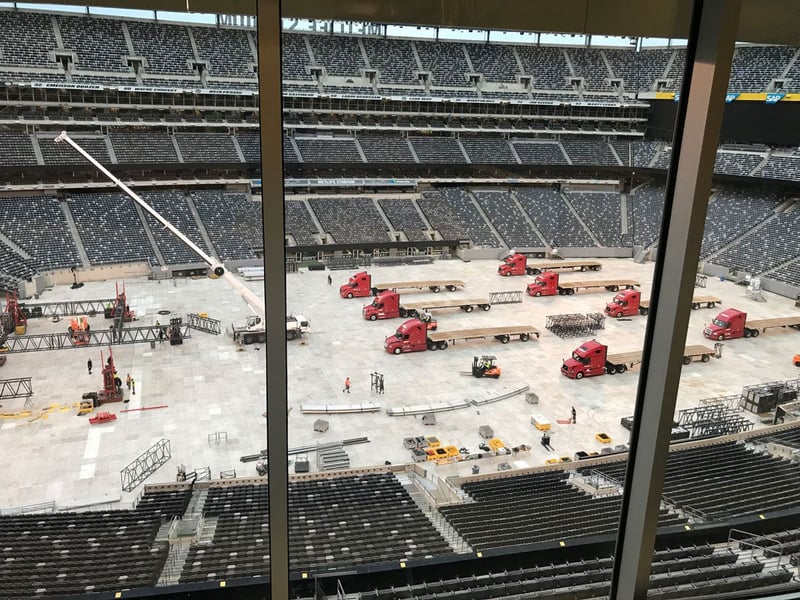 Given the complexities of stage setup and takedown, the process actually required two identical stages, leapfrogging through the tour dates to ensure that each stadium was ready in time. A total of 24 trucks were required for staging alone.
For each event, setup would begin four days before the scheduled show, with stage construction completed one day before to allow time for lighting and sound installation. Immediately following each show, tear-down would begin – and was completed within 24 hours.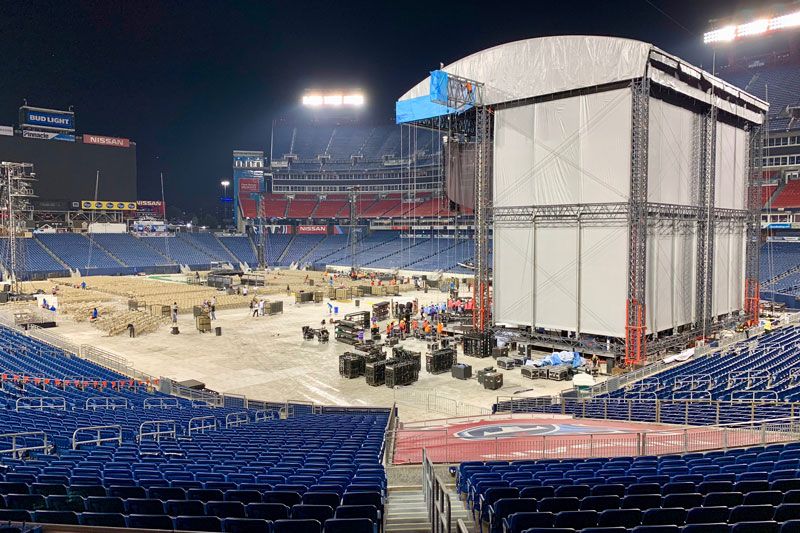 The tour kicked off in front of 90,000 screaming fans at the historic Rose Bowl in Pasadena, California, and never lost an ounce of steam over the course of 40 shows.
As a result, it became 2018's highest-grossing tour with $429 million – setting all-time records for the highest-grossing solo tour and highest year-end gross ever.
How much of that was due to our seamless stage transport and construction?
Hard to say.
But we were sure happy to be a part of it.


---
Averitt's On Tour Logistics specializes in delivering customized solutions for the production and entertainment industries. Whether it's managing the logistical needs for a recording artist's worldwide stadium tour, or moving sensitive lighting rigs for a local event, Averitt OTL will ensure that your event comes off without a hitch.
Other clients that On Tour Logistics partner with, include:
Band of Horses
Christie Lites
Country Music Association
Eighth Day Sound
Florida Georgia Line
Marvel Universe Live!
And more...