Defining continuity in the corporate world is, at times, difficult to do. Everyone has their own outlook on what continuity means to them. Longevity, for instance, isn't necessarily the core of continuity. As we have seen time and time again in the transportation industry, even long-standing companies can experience critical issues that negatively impact their associates and customers when continuity is an afterthought.
True continuity begins within a company's culture:
Service

Quality

Stability

Reliability
These are four important elements that make up the culture of a carrier that delivers continuity.
Service
Customer service is the cornerstone of a carrier's commitment to excellence. It is important to foster a customer-centric culture throughout the organization to ensure that each shipper receives attentive care. Exceptional customer service not only satisfies shippers' immediate needs but also nurtures enduring partnerships and that only happens by embracing a customer-first approach at the corporate level.
Averitt's 24/7 customer service team provides shippers with quick access to customized care and timely solutions from trained professionals who are familiar with your account. Internal call routing at Averitt's centralized customer service headquarters in Cookeville, TN ensures that customers will speak to the same group of familiar associates with every call.
Another great indicator of the service of a transportation provider is whether they take their initiatives seriously – donating to charities and staying true to sustainability goals are just two examples that display the service-mindset of a carrier's culture. If a company is willing to give back to their communities and do their part for the betterment of society and the earth, then what are they willing to do for their customers? This is why looking further within a potential partner is just as important as looking at the numbers.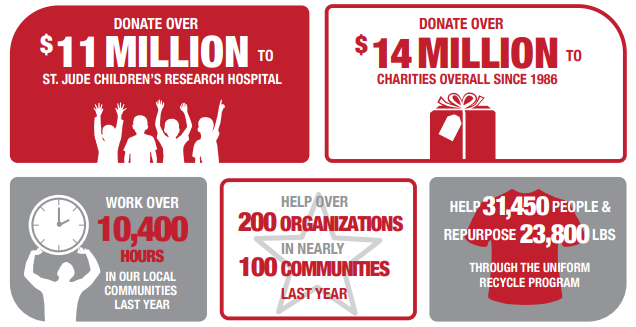 Since 1986 Averitt associates have raised over $14 million dollars for charities. In 2022, over 94% of Averitt associates contributed to the largest employee-donated contribution in the history of St. Jude through Averitt Cares for Kids. Charity donations aren't the only way that Averitt is service-oriented, though. Through its Team Up Community Challenge, Averitt has served over 220 organizations in nearly 100 communities.
Quality
An unwavering commitment to building a reputable company image stems from the understanding that it directly influences the level of trust and confidence customers place in their transportation partners. By maintaining a professional image, shippers can be assured that their freight is in capable hands.
Cultivating a thriving organizational culture further reinforces the dedication to quality service and to being around for the long-haul. Not only is acting the part important, but looking the part is important, too. Fostering a professional image and cohesive culture helps build and maintain a quality reputation.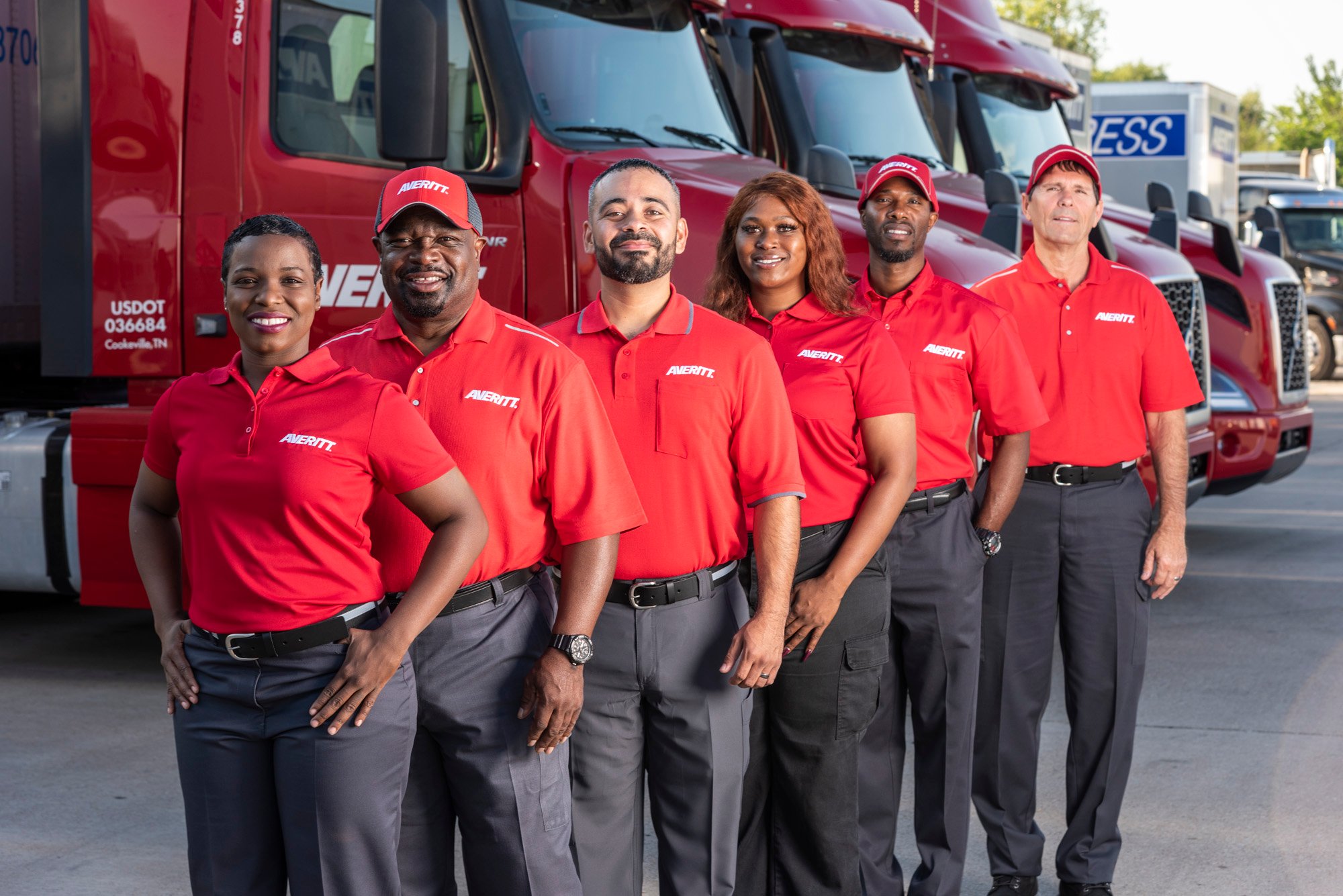 Averitt's image policy requires associates to not only act the part, but look it, too. They maintain a clean, professional appearance through uniforms, dress code, and personal grooming requirements. Being professional is emphasized in the transportation partner's culture. Averitt's associates and drivers know that their image isn't the only thing to be considerate about. They must be mindful of how they represent a shipper to his or her own customers.
Stability
In order to know how to navigate the ever-changing market and industry, businesses need transportation partners that have been there long enough to see those changes over time. They also need carriers that know all aspects of their business.
Navigating the complexities of the industry landscape demands an understanding of past shifts and through that understanding, being able to anticipate future trends. This wisdom empowers businesses to make informed decisions, be proactive, and keep business stable in the waves of the economy. By relying on seasoned veterans of the industry, carriers can be trusted to drive themselves and their partners through any challenges with a steady hand.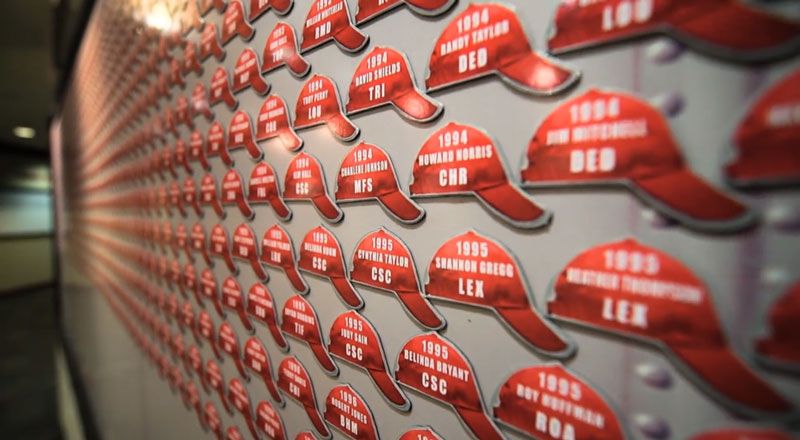 Averitt is fortunate to have a strong leadership filled with seasoned veterans of the industry. The executive team each has at least 25 years of experience at Averitt – and that's not counting their industry experience before Averitt. Many of them started from the ground and worked their way up, as well. The experience doesn't stop with the executives, though. Nearly 15% of associates have been at Averitt for 20 years or more. This speaks volumes not just to stability in terms of industry knowledge, but stability within the company, as well.
Reliability
An unreliable carrier creates an unreliable shipper, at least in the eyes of their customers. Establishing long-term relationships with shippers creates consistency for service, quality, and understanding.
When carriers prioritize consistent treatment of their shippers, they demonstrate a commitment to exceeding expectations and building lasting relationships. Consistency in delivering exceptional service, from timely pick-ups to efficient deliveries, reinforces the shipper's trust in their carrier partner.

Averitt's dedication to reliability can be found in the numbers – they are the proof in the pudding. The company's low claims ration percentage, high on time percentage, and high billing accuracy percentage prove their commitment to being a reliable carrier. Their growing partnerships and positive customer feedback further paint that image.
Making an Impact on Shippers
Partnering with carriers that embody continuity is the key to succeeding week after week and year after year. This means that shippers need to have dedicated transportation partners committed to driving their business – literally! – and empowering them. It's important for shippers to strategize when thinking of potential partnerships.
In order for mutual growth and innovation to happen, shippers and carriers have to have a good foundation that is collaborative and willing to exchange knowledge. They can work closely together to identify improvement areas, explore new technologies and innovations, and tackle challenges of the industry. Without understanding and trust, it will be difficult for the partnership to be proactive for problem-solving or in looking for avenues of improvement. They rely on each other, which is why it's important for the collaboration to be strong.
Depending on each other for improving and creating innovative solutions to find mutually beneficial outcomes can be difficult, but with the right partnership, it can carry both businesses for years to come.
A Carrier That's Committed to Continuity
For over 50 years, Averitt has remained committed to ensuring that its customers and associates enjoy the benefits of a culture that is built upon continuity. Whether at the corporate or local level, the experience of continuity with Averitt is made possible by the simple fact that the company continues to invest in its people.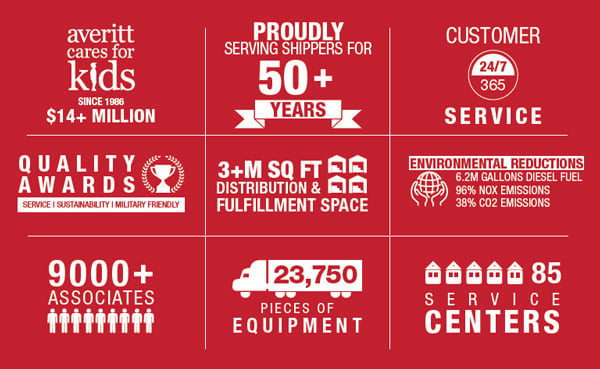 Averitt's executive vice president of sales and marketing, Kent Williams, recently wrote on the topic for an article featured in Logistics Management:
"That long-term dedication to our associates drives the stability and dependability that our customers have come to expect from our team over the years. Our leadership, from the executive to the local levels, grows from within our walls rather than through a revolving door. And as our leaders promote and nurture our culture from within, the following generations are prepared to carry our philosophy forward."
As a testament to Averitt's commitment to continuity, shippers recently awarded Averitt with 5 Quest for Quality Awards through the 40th annual Logistics Management magazine survey. The five awarded categories include Less-Than-Truckload, Truckload Dry Freight, Expedited Services, 3PL Transportation Management, and 3PL Value-Added Services. This is the 25th consecutive year Averitt has received at least one award and since 1984, the company has brought home more Quest for Quality awards than any other carrier in the South.