COOKEVILLE, Tenn. – After more than 40 years of helping Averitt Express grow into one of the industry's leading transportation and logistics providers, President Wayne Spain has announced his retirement effective July 1.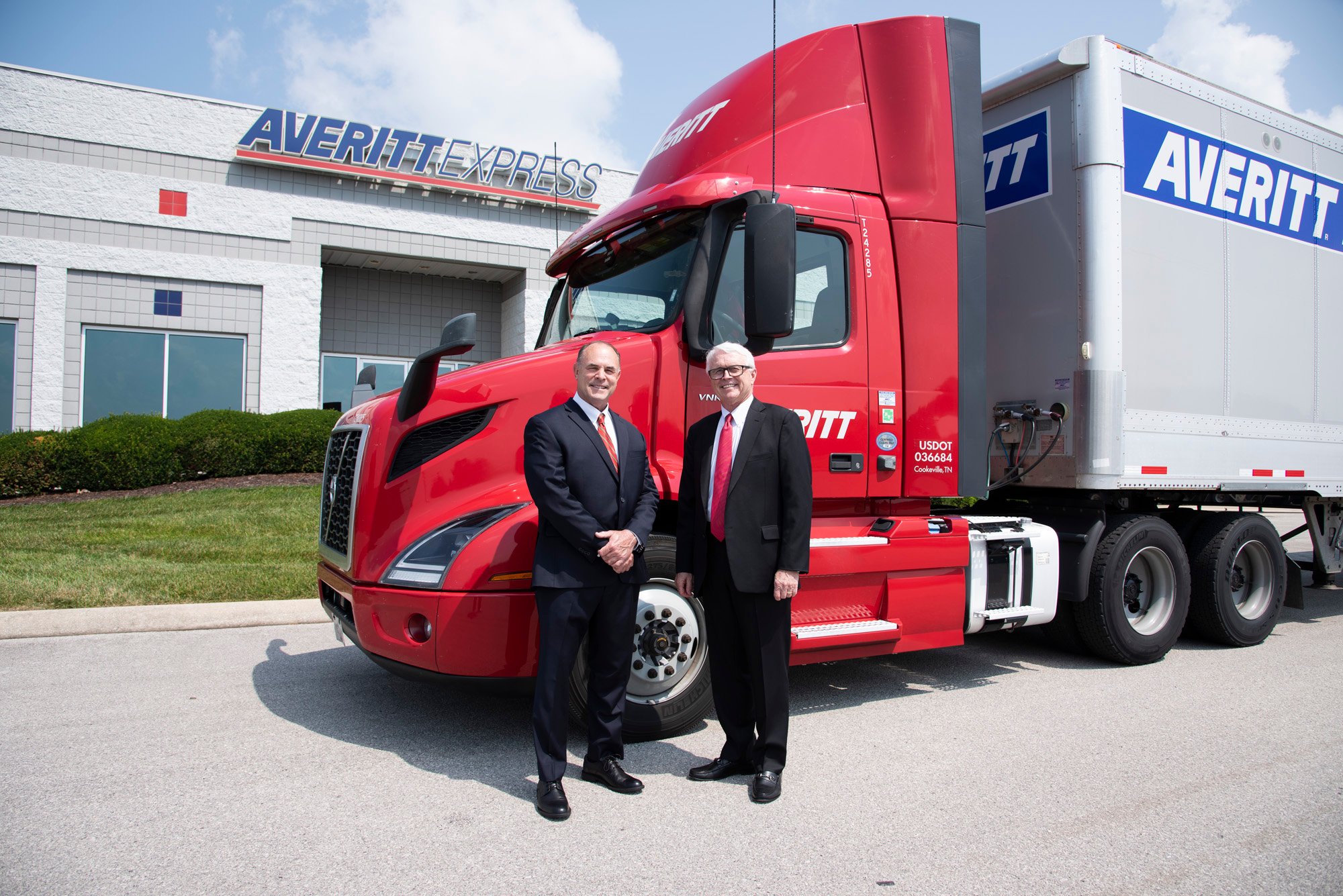 As part of the company's ongoing leadership succession plan, longtime associate Barry Blakely is moving into an expanded role, adding president to his duties as chief operating officer.
"Under Wayne's thoughtful, grounded leadership, we have built the strongest team in the transportation industry," said Gary Sasser, Averitt's chief executive officer. "His exceptional ability to execute our vision has helped us achieve outstanding, sustained performance. Quite simply, we are who we are today in large part because of Wayne, and we wish him well as he moves into this next chapter of his life."
Spain's arrival to Averitt in 1980 was a sign of the company's commitment to delivering a wide array of services to its customers. After focusing on LTL services in its early days, Averitt hired Spain to help launch its full truckload service. Spain grew into other leadership positions including general sales manager, vice president of sales, executive vice president, chief operating officer and eventually president.
Blakely brings decades of Averitt experience to the role of president and COO. He joined Averitt as a transportation sales specialist in 1986, was promoted to leadership as a service center director, and has also served as a regional vice president and vice president of operations before being named executive vice president and chief operating officer in 2021.
"Barry has been with us for more than 35 years, and he's an excellent example of career growth and promoting from within," said Sasser. "Because of his experience and outstanding track record of leadership, I'm confident that we're in a great position to continue the Averitt legacy while moving forward toward an even brighter future."
About Averitt Express
Serving shippers for over 50 years, Averitt is a leading provider of freight transportation and supply chain management solutions with an international reach to 100+ countries. Averitt's LTL, Truckload, Dedicated, Distribution & Fulfillment, and Integrated services provide shippers access to a wide array of services and customized solutions that cover every link in the supply chain. Together, these services and technology offerings provide "The Power of One" to shippers, allowing them access to multiple transportation solutions from a single provider. Averitt's 9,000+ associates are dedicated to delivering the most reliable services within the industry, and to promoting a company culture that is centered around people, communities and giving back. For more information, call 1-800-AVERITT (283-7488) or visit Averitt.com.