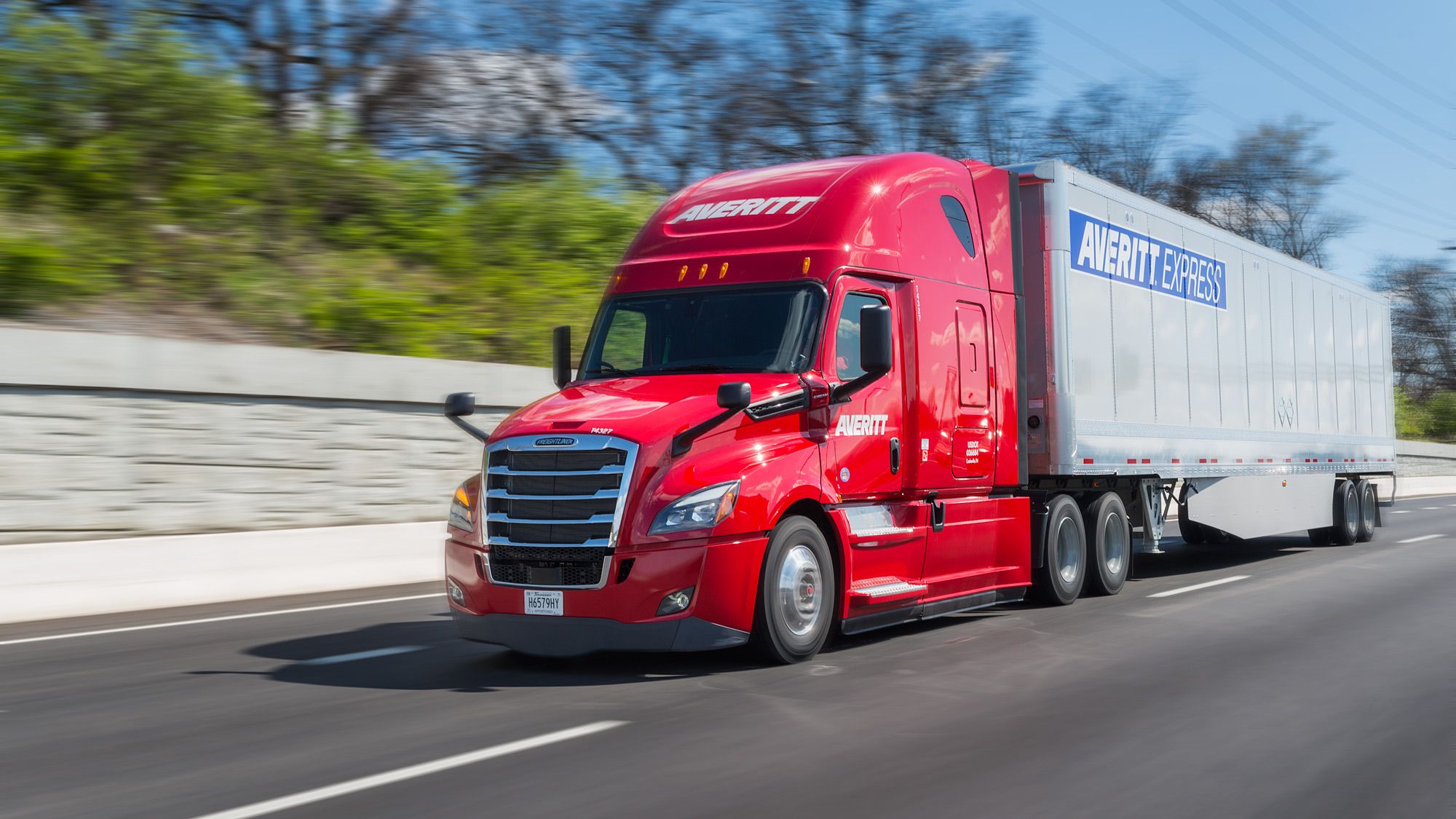 As part of its 50th Anniversary celebration in 2021, Averitt Express has recently announced pay enhancements for newly-hired regional truckload and flatbed drivers.
Regional driving associates will now start at 50 cents per mile, or $1,200 over 5 days weekly. Pay will increase to 52 cents per mile after one year with hazmat endorsement.
Regional flatbed driving associates will start at 52 cents per mile, or $1,375 over 5 days weekly and will increase to 54 cents per mile after one year with hazmat endorsement.
Additional pay items that make up Averitt's "More Than Cents Per Mile" package include minimum mile pay, per diem, layover, multi-stop and detention pay, plus additional amounts for assisting within Averitt's LTL linehaul network. For full details, visit https://www.AverittCareers.com/MoreThanCentsPerMile.
The pay enhancements add to Averitt's strong benefits package and other amenities, including modern trucks and equipment that feature dynamic safety technology. Averitt also provides 100+ locations throughout its network that provide safe, convenient parking, many with on-site fueling and maintenance. Plus, drivers have access to one-on-one driver support specialists at Averitt's Driver Support Centers, which offer drivers the comforts of home, such as washers and dryers, showers, wireless internet and workout areas.
Additionally, Averitt offers a driver referral program that pays up to $2,750 for the hiring of a referred candidate, and a rewards program that incentivizes positive actions such as achieving operational goals and safe-driving milestones.
Other benefits for Averitt regional truckload drivers include 100% no-touch freight and limited travel into the Northeast.
"We are so excited to be able to provide our regional drivers with competitive pay, as well as a strong benefits package, company culture and working environment," said Danny Crooks, Averitt's Vice President of Corporate Transportation. "For 50 years, Averitt has been committed to providing a high quality of life for our driving force, and making sure our team is strong for the long haul."
In addition to the pay increases, Averitt also provides opportunities for regional drivers to transfer to other local or dedicated driving positions throughout our network after just 6 months of regional driving. As a driver's lifestyle or career needs change, Averitt can provide a career path customized to their needs.

For more information about Averitt's benefits and career opportunities, visit AverittCareers.com.