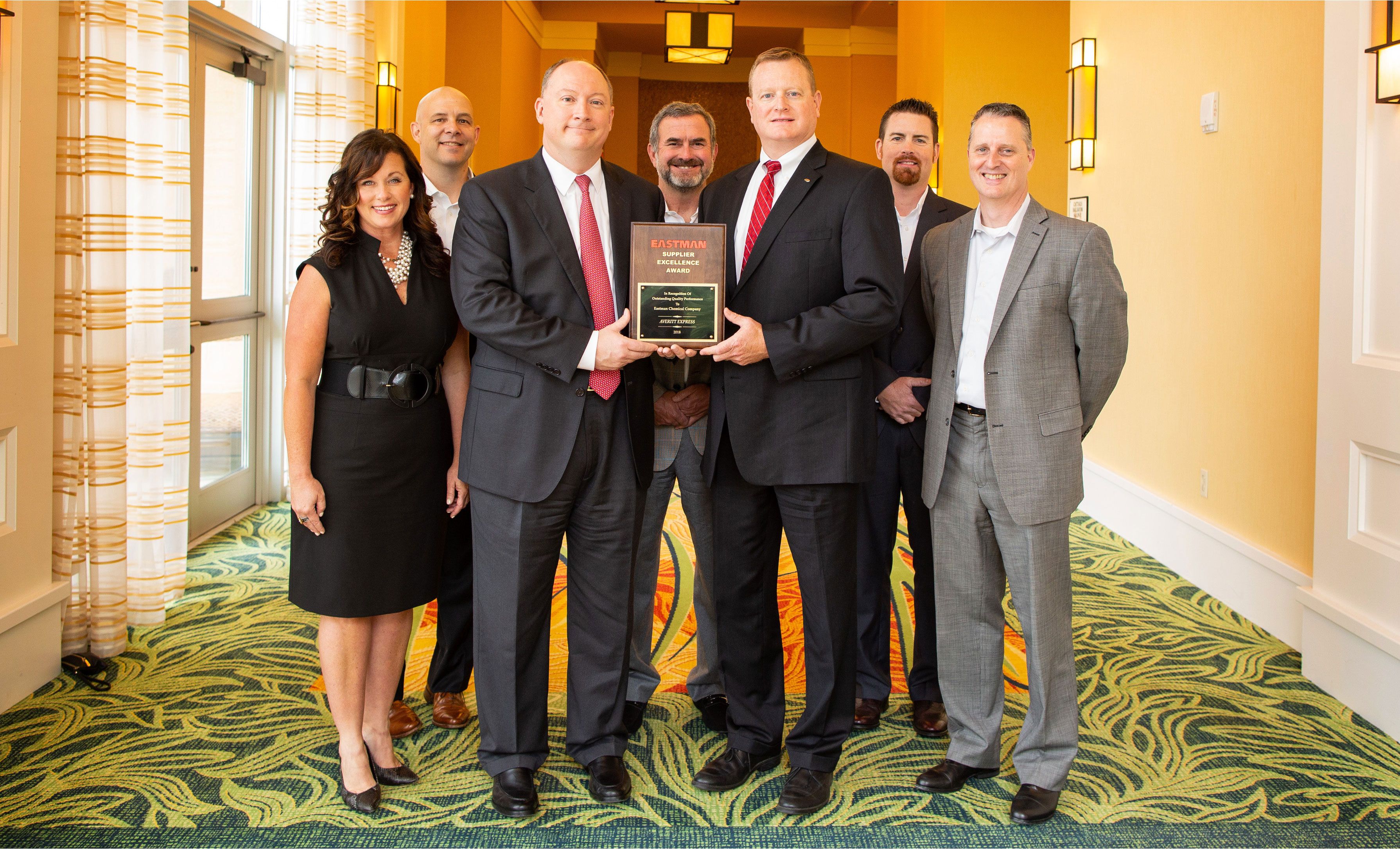 COOKEVILLE, Tenn. — Eastman Chemical Company, a global manufacturer of chemicals, fibers and plastics materials, has selected Averitt Express as a recipient of its 2019 Excellence Award for transportation services.
Averitt partners with Eastman to provide less-than-truckload services from several of the manufacturer's facilities, including locations in Batesville, AR, St. Louis, MO, Kingsport, TN, Baytown, TX and Fieldale, VA. The company's products are delivered to a diverse field of industries, including the aerospace, automotive and retail sectors.
In order to qualify for the award, Eastman's service providers were judged on a variety of quantitative and qualitative criteria. These factors included on time delivery performance, safety and security, ease of doing business with and the ability to significantly enhance operational processes.
"The relationship between Averitt and Eastman is built upon a strong foundation of communication," said Jackie Whitehead, transportation specialist for Averitt. "The ability of both of our teams to collaborate closely together has enabled our partnership to achieve greater efficiency and measurable operational improvements."
Averitt utilizes several different local teams of drivers and associates to service Eastman's multiple facilities. As a result, a high level of coordination between Averitt and Eastman's teams takes place daily to ensure that every shipment is picked up and delivered on time.
"Averitt is committed to developing strong partnerships, and we always find that the greatest success stories are derived from having a continuous open dialogue with one another," said Wayne Spain, Averitt's president and chief operating officer. "We are honored to be recognized by Eastman for the efforts that Averitt associates have put into helping ensure that we both meet the goals we strive for."
Photo: From left to right: Michelle McGlothlin-Williams (Director, NAR Logistics), Dan Beverly (Director, Global Logistics and Quality, Eastman), Tim Shuster (Director of Corporate Business, Averitt), Alan Ragsdale (Truck Operations Manager, Eastman), Jackie Whitehead (Transportation Specialist, Averitt), Matt Hale (Manager, NAR Truck Category) and Tom Morton (VP, Global Supply Chain, Eastman).