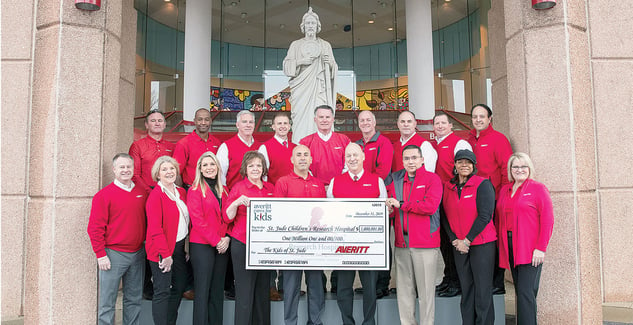 Photo taken in January 2020.
For 30 years, Averitt Cares for Kids, a non-profit charitable giving organization funded by and on behalf of Averitt associates, has made annual contributions to St. Jude Children's Research Hospital, totaling more than $8 million.
Currently the longest-running company giving program in St. Jude's history, 96% of Averitt associates contribute $1 to Averitt Cares for Kids on a weekly basis. The most recent annual contribution to St. Jude in 2019 was $1,000,001. The extra dollar not only signifies Averitt's "Power of One" approach to doing business, but also the company's belief in that a greater good comes from the combined effort of an entire team.
To help celebrate the 30th anniversary of the relationship between the two organizations, St. Jude has published an article that details the success of Averitt's associate giving program and the impact it has made upon many families, including Averitt associates.