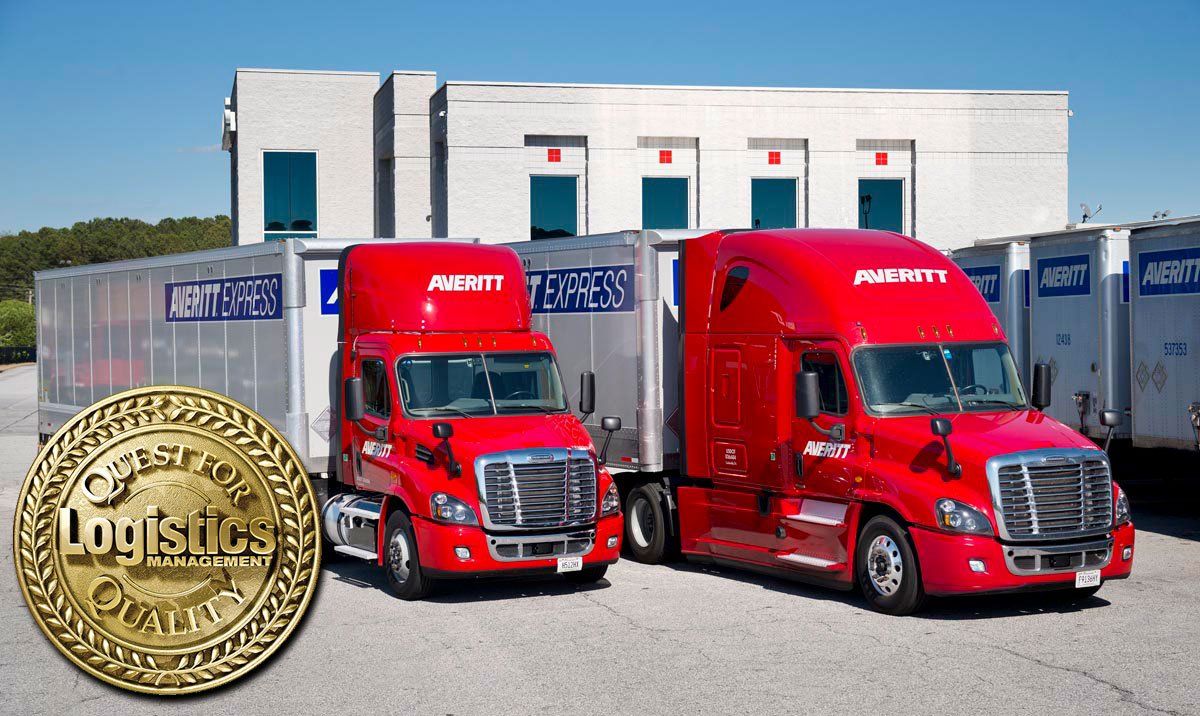 COOKEVILLE, Tenn. — Readers of Logistics Management magazine have recognized Averitt Express as a top transportation provider in the publication's Quest for Quality Awards.
In a poll of more than 4,500 shippers, Averitt was selected as the top South/South Central Regional LTL Carrier. The carrier took first place in every category that was voted upon to determine the overall winner.
Additionally, Averitt was recognized for service in the categories of Expedited and Truckload Dry Freight.
This marks the 20th consecutive year that the carrier has been recognized with at least one Quest for Quality Award. Since the program began in 1984, no other carrier in the South has earned more Quest for Quality awards than Averitt.
"It is an honor for Averitt to receive this recognition from the shipper community once again," said Averitt president and chief operating officer Wayne Spain. "We are extremely proud of our drivers and associates that go above and beyond every day to deliver a first class customer experience."
The Quest for Quality Awards poll is one of the most extensive of its type within the transportation and logistics industry. The honors were determined by several criteria, including on-time performance, value, information technology, customer service, and equipment and operations.