Averitt Express recently promoted Gina Billings to Vice President of Marketing & Communications.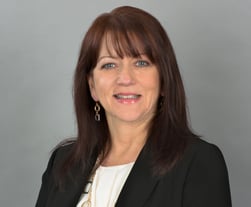 Billings has experienced career growth throughout her 35 years with Averitt. After starting as a transportation sales specialist, she moved into a corporate role in 1991, helping establish Averitt's centralized customer service team. In 1993, she was promoted to Director of Marketing & Communications and served in that role until her most recent promotion.
"This promotion is a well-deserved honor, and it's an achievement that says a great deal about Gina's impressive career with Averitt," said Executive Vice President of Sales & Marketing Kent Williams.
In her leadership role, Billings guides a team that is responsible for all facets of marketing and communications, including customer, associate and recruitment communications, as well as social media, training, associate recognition and engagement, community relations, and a wide variety of other initiatives.
"We're proud of everything Gina has been able to accomplish," Williams said, "and we're thankful for the expertise her team brings to Averitt. We're even more excited about the future as Marketing & Communications continues to find innovative and creative ways to connect with customers, current associates and potential associates."
About Averitt Express
Serving shippers for over 50 years, Averitt is a leading provider of freight transportation and supply chain management solutions with an international reach to 100+ countries. Averitt's LTL, Truckload, Dedicated, Distribution & Fulfillment, and Integrated services provide shippers access to a wide array of services and customized solutions that cover every link in the supply chain. Together, these services and technology offerings provide "The Power of One" to shippers, allowing them access to multiple transportation solutions from a single provider. Averitt's 9,000+ associates are dedicated to delivering the most reliable services within the industry, and to promoting a company culture that is centered around people, communities and giving back. For more information, call 1-800-AVERITT (283-7488) or visit Averitt.com.