COOKEVILLE, Tenn (December 2, 2013) — Averitt Express is proud to announce driver Matthew McMillan was recently was recently named to the 2014 Tennessee Trucking Association "Tennessee Road Team."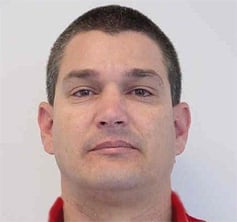 Tennessee's Road Team is a statewide highway safety program sponsored by the Tennessee Trucking Foundation with major funding from Bridgestone Commercial Solutions. The Road Team is composed of a small group of professional truck drivers with superior driving records and a desire to spread the word about safety on the highway.
McMillan, who is based in Knoxville, Tennessee, is the latest in a long line of Averitt drivers to be named a Road Team Captain. Gary Craighead (Cookeville, Tenn.), Terry Jones (Kingsport, Tenn.), Randy Freels (Knoxville, Tenn.) and David Butler (Jackson, Tenn.) have also been honored with the distinction in recent years.