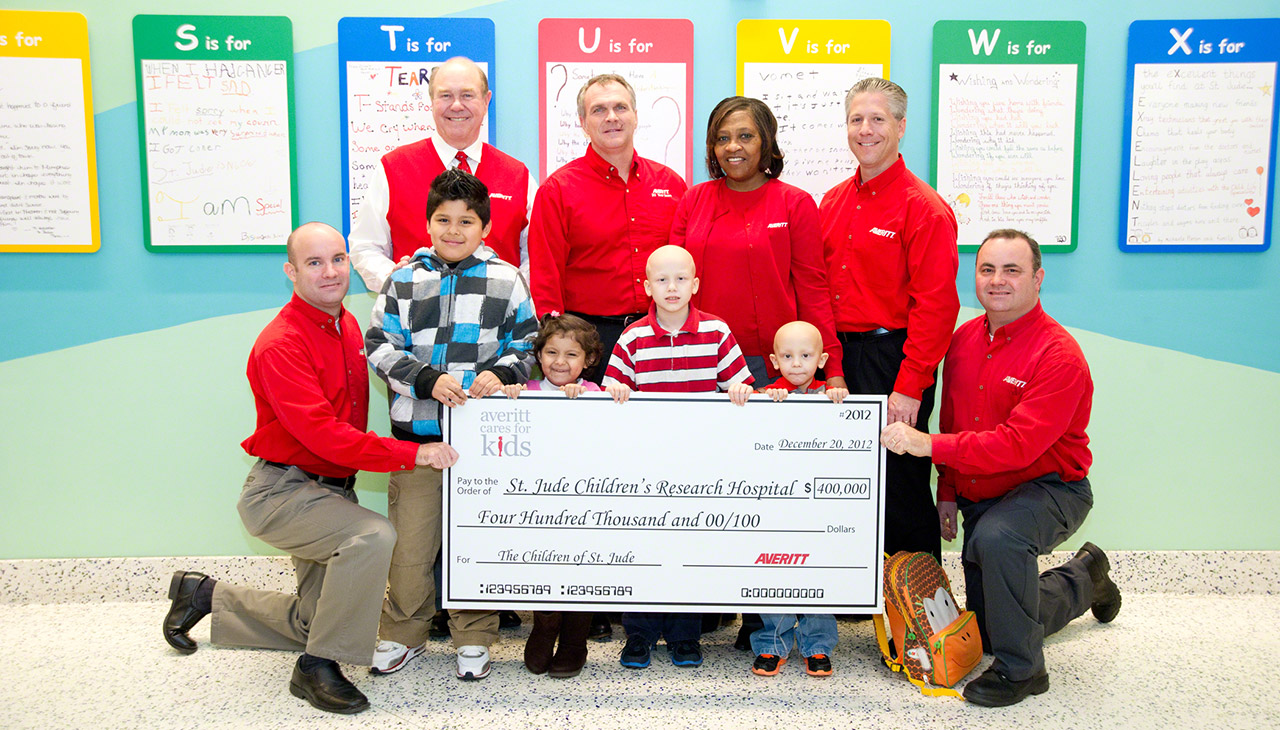 COOKEVILLE, Tenn. (Feb. 21, 2013) — Since 1986, Averitt Express associates have raised nearly $7 million for various charities and causes. More than $2.6 million of that has gone to St. Jude Children's Research Hospital, including a recent donation of $400,000 to the Memphis hospital.
"Every week, nearly all of our associates make a difference to St. Jude Children's Research Hospital patients and their families with just a $1 payroll contribution," said Gary Sasser, president and CEO of Averitt. "We take a lot of pride in teamwork, and this level of commitment to St. Jude is a great example of what can happen when we all come together for a worthy cause."
Averitt Cares For Kids, the charitable giving arm of the full-service transportation and logistics provider, also raises funds through several other associate functions throughout the year.
The annual Averitt Cares For Kids contribution to St. Jude helps support the hospital's mission to advance cures – and means of prevention – for pediatric catastrophic diseases through research and treatment. Consistent with the vision of St. Jude founder Danny Thomas, no child is denied treatment based on race, religion or a family's ability to pay.
In September 2007, Averitt Cares for Kids completed a $1.5 million endowment to help fund the initial construction of the Averitt Express Leukemia and Lymphoma Clinic, through which the majority of St. Jude patients are treated.
Averitt Cares for Kids was one of the first associate-supported charities of its kind when it was launched in 1986. It is 100 percent funded by voluntary contributions from Averitt associates and has made a difference in the lives of thousands of children.
More information about Averitt Cares for Kids can be found on Averitt's website.