Averitt Express has been named a 2023 Green Supply Chain Partner by Inbound Logistics, an industry trade publication. This marks the 13th year that the transportation and supply chain solutions provider has received the honor since the magazine started its recognition program in 2009.
The publication's annual "G75" list recognizes 75 logistics and transportation companies that have gone above and beyond to prioritize green initiatives to reduce the impact of their operations, and that of their customers, on the environment.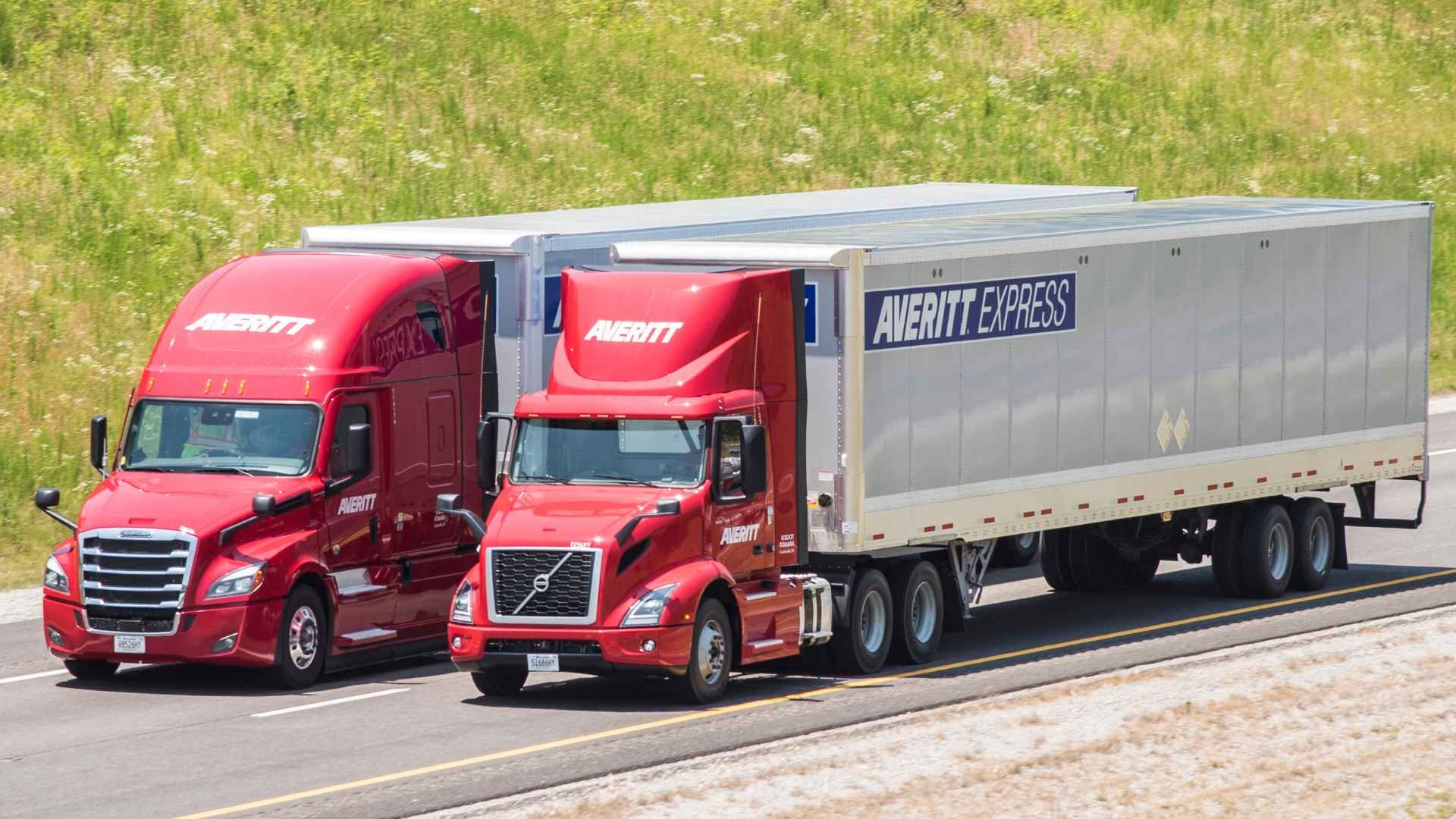 "Receiving this distinction for our sustainability efforts is an honor," said Barry Blakely, Averitt's president and chief operating officer. "Improving the environmental efficiency of our operations and minimizing the impact of our customers' supply chains is critically important to our organization."
Averitt uses a wide variety of eco-focused technology within its fleet and facilities, promotes environmental efficiency and recycling best practices with its associates, and strives for smarter fuel and energy use to help reduce its carbon footprint.
Equipped with one of the most modern fleets in North America, Averitt achieved significant improvements within its transportation operations in 2022, including:
Eliminating 8,134 tons of carbon dioxide (CO2) emissions by improving trailer aerodynamics

Reducing CO2 emissions by 679,550 pounds with the adoption of electric forklifts at several locations

Saving 9,285,100 pages of paper by streamlining or eliminating paperwork involved in LTL shipments
Averitt is also a proud founding member of the Environmental Protection Agency's SmartWay® program and a member of the Solar Energy Industries Association. Since joining SmartWay® in 2004, Averitt has:
Reduced its CO2 emissions by 38%

Reduced its nitrogen oxide emissions by 96%

Saved over 6.2 million gallons of diesel fuel
"At every level of our company, we are committed to minimizing our impact on the environment," said Blakely. "We call it the Averitt Road to Sustainability because it is our ongoing journey to create a cleaner, greener future for the people we serve and the planet we live on."
Recent sustainability awards Averitt has received include:
2022 Clean Diesel Award (Tennessee Trucking Association)

2021 Top Green Provider (Food Logistics)

2021 Top Green Fleet (Heavy Duty Trucking)
About Averitt Express
Serving shippers for over 50 years, Averitt is a leading provider of freight transportation and supply chain management solutions with an international reach of over 100 countries. Averitt's LTL, Truckload, Dedicated, Distribution & Fulfillment, and Integrated services provide shippers access to a wide array of services and customized solutions that cover every link in the supply chain. Together, these services and technology offerings provide "The Power of One" to shippers, allowing them access to multiple transportation solutions from a single provider. Averitt's 9,000+ associates are dedicated to delivering the most reliable services within the industry and promoting a company culture centered around people, communities, and giving back. For more information, call 1-800-AVERITT (283-7488) or visit Averitt.com.