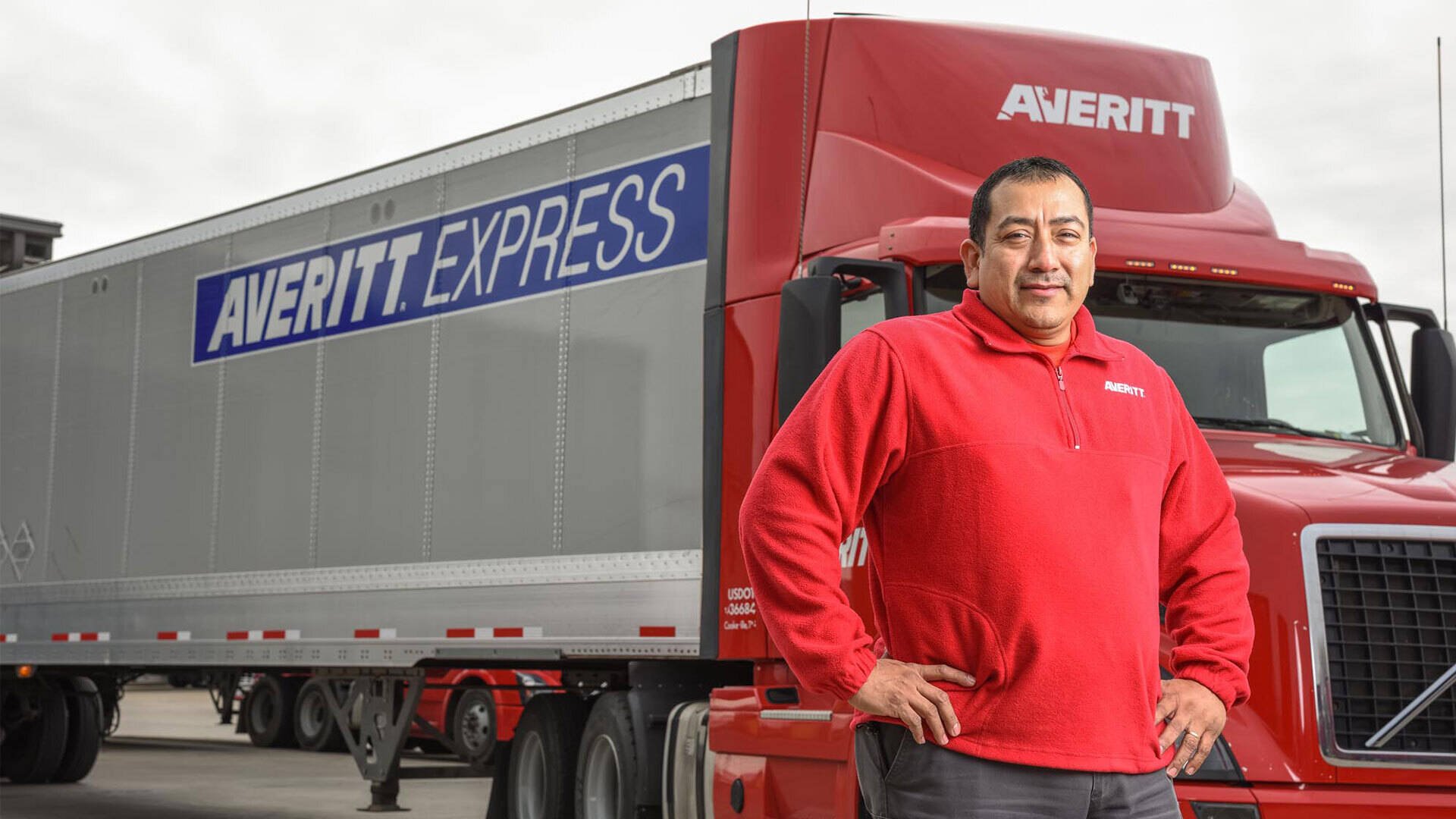 Averitt has been honored by the Tennessee Trucking Association (TTA) with First Place Safety Awards for the company's less-than-truckload (LTL) and truckload fleets. The two awards were presented at the TTA 90th Annual Convention in September 2020.
The Fleet Safety Awards recognize an organization's safe driving record. The TTA measures a carrier's safety performance by the number of accidents within a specific mileage category. Averitt's LTL fleet took first place in the 15,000,001 miles and over category while its truckload fleet took top honors in the 7,000,001 miles and over category.
"Our team is honored to be recognized for our ongoing commitment to safe driving," said Wayne Spain, Averitt's president and chief operating officer. "We are dedicated to promoting safe driving practices and adopting technologies that help safeguard our drivers and the general public."
New Averitt drivers are required to complete several days of orientation, which include protective driving techniques, operational technology training and accident reporting. All Averitt drives are required to complete annual OSHA training programs and updated online safety courses. Additionally, the company conducts monthly education campaigns to highlight important components of safe driving.
At the same time, Averitt utilizes the latest trucks and trailers that come equipped with safe driving technology, including collision-avoidance, forward-facing event recorders, anti-jacknife, rollover stability systems and lane-departure systems.
In 2020, Averitt reduced its rear-end accidents by 60.3 percent and leaving of roadway accidents by 64.1 percent — in comparison to 2019.