Over the past several years, two important challenges have developed for supply chains. First, the growth of online shopping has increased shipping volumes and demand for quick deliveries to consumers. Secondly, the driver shortage has strained freight capacity across multiple areas of the supply chain process.
Together, these challenges have forced shippers to rethink their warehousing and distribution services strategy. This is especially true for shippers that move mid to high volumes of freight across multiple markets.
To that point, look at Amazon's warehousing and distribution services model. Marketplace shippers (and increasingly Amazon's own line of products) sell to customers throughout North America and around the globe. To keep customer prices under control, Amazon understands the value in local and regional warehousing and distribution services.
With approximately 75 fulfillment centers and 25 sortation centers in the U.S. alone, the company's supply chain is structured to reduce final mile transit times and costs. This structure allows sellers to stage inventory across multiple key markets rather than having to ship individual orders hundreds or even thousands of miles.
Well, that warehousing and distribution services strategy is great for Amazon's sellers, but what about B2B and B2C shippers that sell and move products independently? It goes without saying that most businesses lack the capital to build a supply chain infrastructure on the scale of Amazon. Nonetheless, local and regional fulfillment solutions are increasingly becoming available to shippers to meet the growing demands of today's supply chain.
Position Products For Speed To Market
The foremost key to building a cost-efficient supply chain tailored to end consumers is to reduce the length of transit. The further a shipment travels increases the cost of transportation, which eats into the shipper's bottom line. Of course, they have the option to pass on those additional costs to their customers, but with the risk of potentially encouraging them to seek out lower-cost alternatives.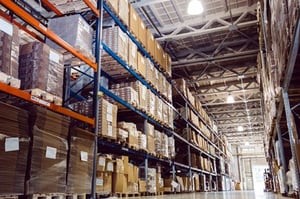 To overcome this challenge without having to lease and manage multiple facilities, shippers can utilize established warehousing and distribution services networks. Companies that offer these services generally have multiple facilities available in key markets. They may specialize in LTL freight management, small order pick and pack, or both. Operating as a 3PL extension, many of these service providers, such as Averitt, also maintain their own trucking fleets to handle delivery and distribution.
By staging inventory with a regional or local market strategy, or using a pool distribution model, shippers can reduce the overall miles within their supply chain. Not only can this reduce transportation costs, it can improve the ability to offer customers next-day, two-day and potentially same-day shipments without an expedited price attached.


Gain Inventory Insight With Visibility & Tracking
While utilizing third-party warehousing and distribution services can help improve speed-to-market and operational costs, technology is also crucial. When a shipper places their inventory in the hands of a service provider, they still need to have first-hand visibility and control.
Whether the shipper uses one regional facility or multiple market facilities (i.e., Nashville, Cincinnati and Charlotte) to stage inventory, a warehouse management system (WMS) brings many benefits to a business. Aside from showing standard inventory stock levels, a WMS gathers and analyzes a wealth of data that can help shippers:
Know when to replenish products
Know when to schedule a pickup
Understand which products are moving or not
Determine when sales peaks occur and how to order and ship accordingly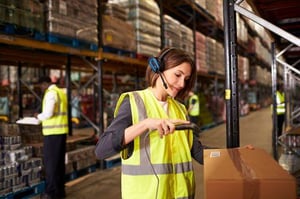 In addition to WMS technology, a transportation management system (TMS) is another great tool that be integrated with warehousing and distribution services. A TMS will help the shipper determine the best method to move freight in and out of a facility by analyzing transport options, transit times and rates.
Over time and with use, these technologies become smarter as they gather and study data from the past to the present. If a shipper already has such systems in place within their supply chain management strategy, a reliable service provider will be able to seamlessly integrate them into their warehouse or fulfillment center operations.


Find Flexible Outbound Shipping Solutions
The third area shippers need to think about when exploring warehousing and distribution services is the transportation beyond the facility. Many warehousing companies only provide freight storage and inventory management (pick and pack, consolidation, deconsolidation etc.). Some service providers, however, may own trucks or provide access to a pool of transportation companies.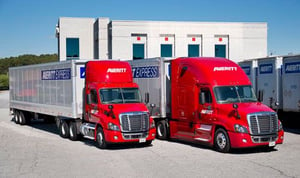 Still, every business is as unique as the freight and products they are moving. For that reason, it can be difficult to find a warehousing and distribution services provider that can provide customized delivery capabilities for both large freight and small parcels if the need exists. Nonetheless, there are plenty of companies that can offer end-to-end logistics services and management to meet a shipper's specific transportation needs.
With thorough research, shippers can find the right partners that can help them build a supply chain strategy to reach their customers without the need for additional facilities and hands.
Averitt Distribution and Fulfillment, for example, can provide shippers of all sizes with access to inventory staging space across the Central and Southern U.S. In addition to its North America less-than-truckload and truckload services, the company can also provide a wide range of delivery solutions from its fulfillment centers, including residential and white glove delivery.