The person driving your product from point A to point B provides more than safe, reliable transportation. For every hour they are associated with your logo and brand, they represent your business to drivers on the road, people at restaurants and truck stops, and ultimately, to your customer. Drivers are an often-overlooked piece of the customer experience puzzle, but they present a valuable opportunity to represent your company well.
It's often said that your brand is "what people say about you when you're not in the room," meaning that your customers are constantly refining their opinion of your business even when you're not there to present your image personally. Every touch point with your name (on the loading dock, for example) affects your future relationship with that customer, from their perception of your value to their likelihood to recommend your business to others.
How can you ensure that the person entrusted with carrying your product handles your brand with care, too?
Hiring Matters
Maintaining a highly professional driving staff begins with the initial hiring decision. Just as you take great care in hiring the employees that will carry your company forward toward your goals, your carrier's hiring process should be focused on attracting and maintaining drivers who work well with others, are driven to succeed, are confident in their abilities and who ultimately understand the importance of their role in our customers' businesses as well.
Training Matters
It goes without saying that every driver should be well-versed in the technical skills required for their job, but what about the interactions that happen outside of the cab? How will they greet your customers? How helpful will they be to your customer's team? These "softer" skills carry a lot of value when it comes to the way your customers perceive your company and your brand. At Averitt, for example, drivers must go through an extensive training process before they are trusted to represent us or our customers.
Professionalism Matters
Even in our modern transportation industry, drivers are constantly fighting the long-held stereotypes associated with their line of work. Today's highly skilled professionals work diligently to overcome inaccurate and outdated notions.
One way that Averitt is helping drivers beat these stereotypes is by insisting on a very specific dress code from every person in our organization: clean, neat uniforms, short haircuts for men (hair pulled back for women), trimmed beards and mustaches, black shoes and more. Consistent guidelines create a clear expectation of professional appearance for drivers and send a positive message to your customers, too.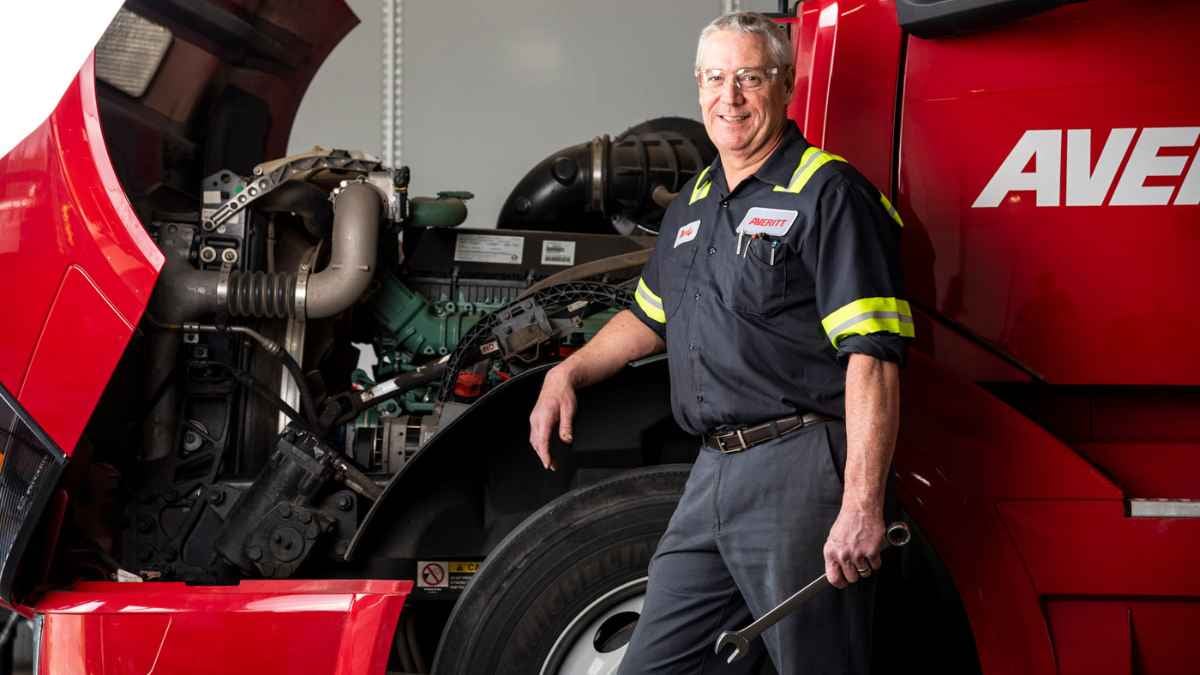 Equipment Matters
Just as the driver's image and behavior make an indelible impression on your customer, so does the vehicle that gets the product to their door. The condition of the truck and trailer - whether it's passing drivers on the interstate or parked outside of your customer's business - is also a direct reflection of your brand. A grimy trailer in poor repair will color the perception of the carrier as well as the business that hired them; a clean, well-maintained truck makes a professional impression every time.
Additionally, keeping a truck and trailer clean helps to minimize equipment degradation and accidents, and also helps fleets avoid potential problems during roadside inspections.
At Averitt, we are honored to represent hundreds of companies and brands as we move cargo across the country. We encourage our customers to consider our drivers an extension of their workforce, and we expect every driver to be a positive reflection on two companies when they're on the road: yours and ours.