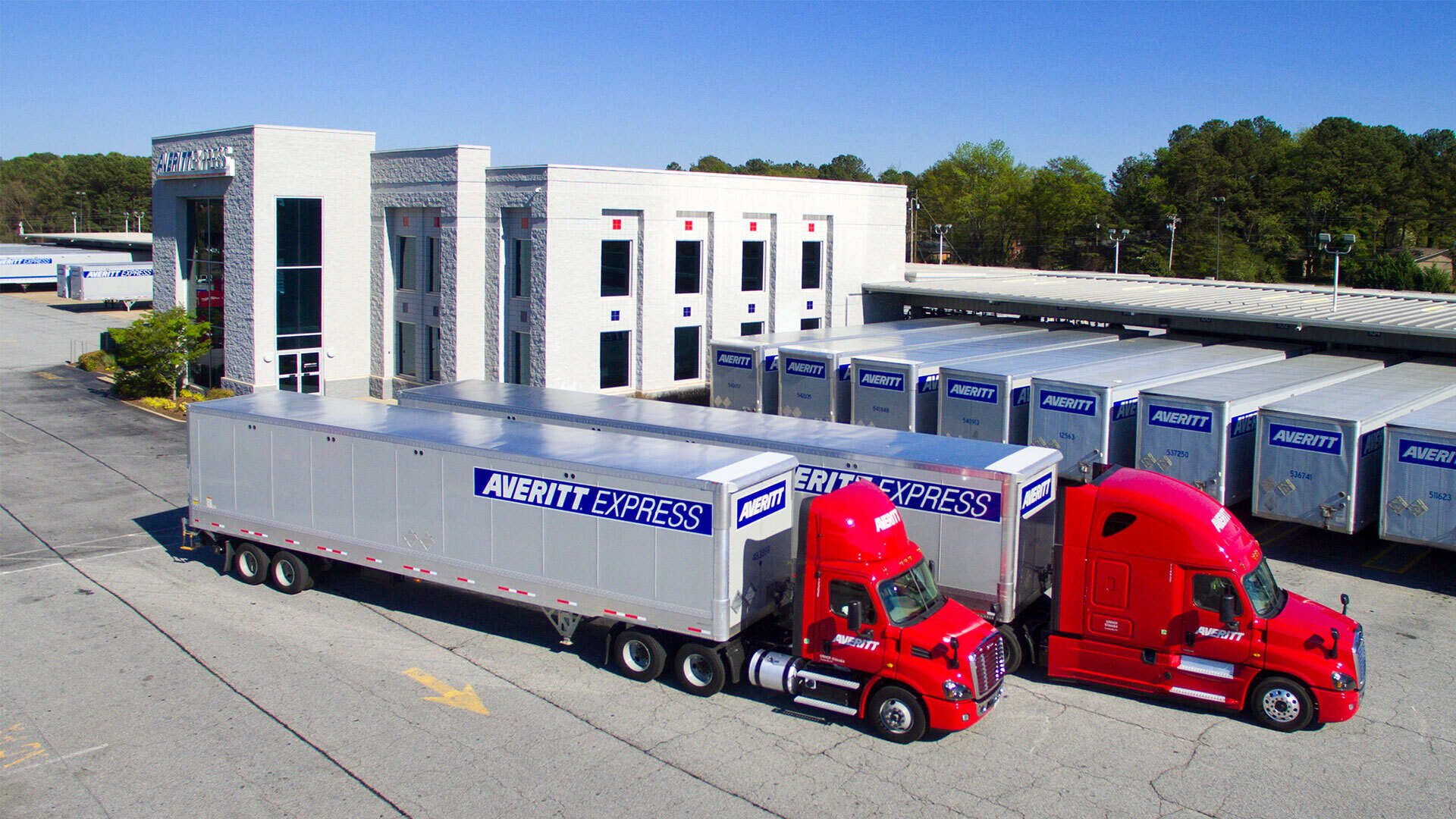 Uline, a major distributor of shipping, industrial and packaging materials to businesses throughout North America, recently honored Averitt with multiple "Exceptional Performance Awards" for services provided in Georgia, Texas, and Wisconsin. The awards were presented in recognition of Averitt's ability to meet and exceed the company's operational needs within the three distribution markets in 2020.
The COVID-19 pandemic created many different challenges for businesses in 2020 that rely heavily on supply chain and transportation services. From a nationwide shortage of truck drivers and tightened freight capacity to delays on imported products and materials from abroad, many shippers struggled with a variety of disruptions to their business.
"We are honored to be recognized by Uline for the exemplary work that our drivers and associates performed throughout 2020," said Wayne Spain, Averitt's president and chief operating officer. "Even through the challenges we all faced last year, the dedication of our team and the commitment to our shippers remained strong."
To help meet the high-volume shipping needs of Uline and reduce the potential for delays and missed delivery targets, Averitt developed a unique support system. Through a combination of data analysis used to help identify problems before they occur, direct lines of communication between associates in the field and leadership at both companies, and continuous training, Averitt's "Champion" system helps Uline meet the distribution needs of its customers with minimal disruption.
"Uline's products support the day-to-day operations of countless businesses across the U.S. and throughout North America," said Spain. "We're proud to be able to deliver an innovative solution that has helped them keep the businesses of their customers moving forward throughout the pandemic."
"People are, and will always be, our greatest asset. Averitt Express' abilities and contributions are an important key to the success of our entire operation," said Angelo Ventrone, Uline's vice president of logistics. "Thanks to Averitt's leadership and dedication combined with its staff's teamwork and energy, we fulfilled our promise of superior service to our customers."
# # #
Caption: Averitt trucks in front of the company's service center in Norcross, GA.