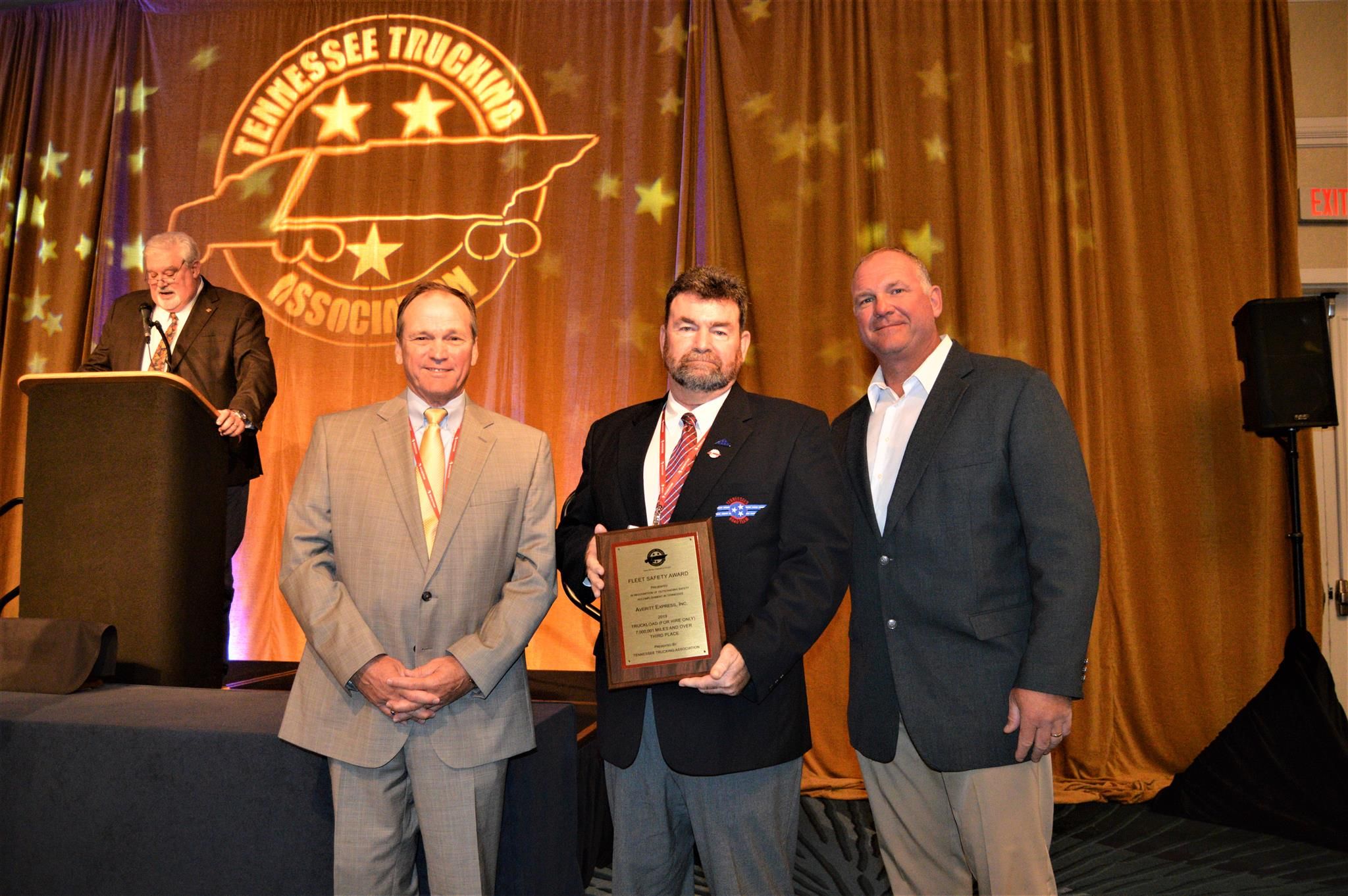 Averitt has been awarded the First Place LTL Fleet Safety Award from the Tennessee Trucking Association (TTA). Presented at the TTA 89th Annual Convention, Averitt was also honored with the Third Place Truckload Fleet Safety Award.
The Fleet Safety Awards recognize an organization's safe driving record. The TTA measures a carrier's safety performance by the number of accidents within a specific mileage category.
"It is an honor to be recognized by the Tennessee Trucking Association," said Wayne Spain, Averitt's president and chief operating officer. "Our team is dedicated to promoting safe driving practices throughout our fleet, and we are continually striving to improve our performance."
New Averitt drivers complete several days of orientation at the company's campus in Cookeville, TN. This training focuses on protective driving techniques, operational technology training, accident reporting, equipment and maintenance information, hours of service compliance and seat belt usage.
Additionally, new drivers attend Averitt's Finishing School during the last week of their training. This is an extensive backing and turning program that ensures they're well prepared for the road. This unique training allows drivers to learn as a team, develop trust and learn self-confidence.
All Averitt drivers are also required to complete annual OSHA training programs, and it conducts monthly education campaigns to highlight important components of safe driving. To keep safe driving practices at the forefront, Averitt also provides periodic on-site classroom training programs and encourages drivers to take a variety of online safety courses.
Additionally, Averitt utilizes the latest trucks and trailers equipped with safe driving technology such as collision-avoidance, forward-facing event recorders, anti-jackknife, rollover stability systems and lane-departure systems.
Photo: From left to right: John Walton (Director of Safety and Compliance, Averitt), Devin Rackley (Driver, Averitt) and Major Brandon Douglas (Tennessee Highway Patrol).