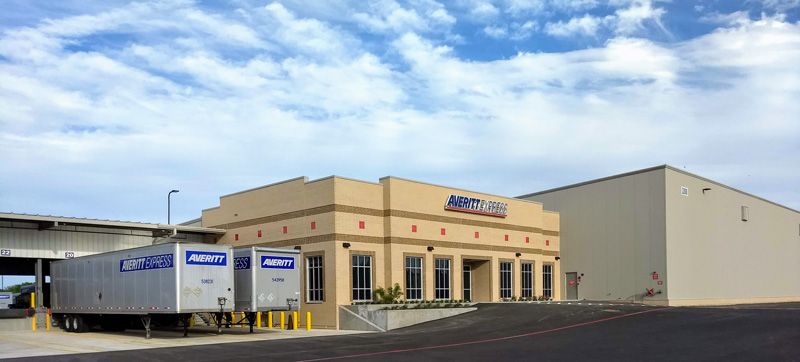 COOKEVILLE, Tenn. — Averitt Express has opened a new service center near Austin, TX. Located in the nearby city of Round Rock, the facility encompasses more than 75,000 sq. ft on 12.98 acres of land.
"Averitt has been proud to service the businesses and communities in and around Austin for more than 20 years," says Wayne Spain, Averitt's president and chief operating officer. "Our new facility greatly increases our ability to serve the area's growing transportation needs and provides ample space to offer an even wider range of logistics solutions than before."
The total size of Averitt's previous service center was approximately 7,500 sq. ft. The new location includes 21,000 sq. ft of dock space and 39 doors. In addition to performing less-than-truckload and full load services out of the new location, the facility features 50,000 sq. ft of warehousing space.
The additional space is part of Averitt's branded distribution and fulfillment network that consists of nearly 1,000,000 sq. ft of freight and inventory staging space across more than 20 locations in the Central and Southern U.S.
"There is a growing demand from businesses that want to boost their speed-to-market and reduce the overall footprint of their supply chain," says Eddie Adkins, director of Averitt Distribution and Fulfillment. "Austin is a key market that can be leveraged for a variety of logistical needs, including just-in-time delivery and cross-border pool distribution between Mexico and the U.S."