Have you ever wondered what goes on behind the scenes at Averitt? Watch the video below to take a quick tour of our corporate campus in Cookeville, TN and learn what drives us to help our customers succeed every day!
What The Power of One Means To Us
Since Averitt was founded back in 1971 as a company with just two associates, three trucks, and five trailers, our focus has been people. From our drivers to our customers, our motivation always centers around the notion that people are the most important investment a company can have.
More than 45 years later, we now have thousands of associates and over 100 facilities throughout the U.S. providing a wide array of global transportation and logistics solutions.
Because we can provide end-to-end supply chain and logistics solutions for shippers, we brand our offerings as "The Power of One." However, The Power of One carries a much deeper meaning behind the scenes at Averitt.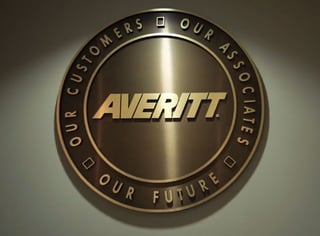 To us, The Power of One is a philosophy that guides our day-to-day operations and decision-making, both in the field and at our corporate office. Our growth and success have been made possible by the collective efforts of all of our associates and our ability to work closely with our customers.
Building a corporate culture that encompasses this philosophy, however, requires more than just saying we believe in it. There are three building blocks that make what we call our Winners' Circle: Our Associates. Our Customers. Our Future.


Our Associates
We take great pride in our workforce at all levels. To that effect, we are always challenging each other to do our best. At the same time, we strive to build an internal environment that begins with taking care of each other and our communities.
From investments in wellness and fitness centers at our corporate campus and throughout our system, we have been able to provide easy access to amenities that can make the lives of our associates better. Giving back to our communities is also an important part of the Averitt culture. Through Averitt Cares for Kids, our non-profit charitable giving organization funded entirely by associate contributions, our team has donated over $9 million to charities since 1986, one dollar at a time!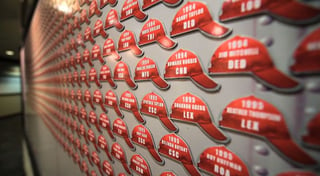 The culture at Averitt can be felt throughout our company, but it is remarkably evident in what we call our Over 20 Team Wall at the corporate office. This wall lists the associates that have been with Averitt for 20 or more years. Over 1,000 associates make up this prestigious list, and we are honored by their dedication!


Our Customers
Shippers also play a critical role in our Power of One philosophy. As much as they are our customers, they are also our teammates. We take numerous steps to make our relationship with customers the best that it can be. Our national call center, for example, features geographic routing technology that helps to ensure that customers speak with a small team of associates that are dedicated to their area. This helps build a relationship of trust, knowing that the customer will speak with an associate that is familiar with their business and needs.
Additionally, we build on our customer relationships through the professionalism. We believe that our associates and equipment are an extension of our customers' businesses. For that reason, we ensure that our trucks are always in good condition and clean, and that our associates uphold a professional standard when it comes to their uniforms and their appearance.


Our Future
Together, our associates and customers ultimately decide our future. We know that in order to succeed together, we have to work together towards a common goal. And that common goal is to provide a superior experience that is built upon a partnership.
That partnership is at the core of The Power of One. Through that partnership and the desire to work together, from our corporate campus to our customer's loading dock, the Power of One — and our future — is getting stronger every day.