COOKEVILLE, Tenn. (August 19, 2015) — Averitt Express recently promoted Elise Leeson to vice president of human resources.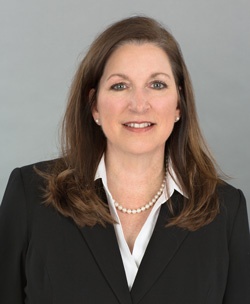 As part of her role, Leeson will continue to work hand-in-hand with various Averitt teams to boost recruitment and retention efforts, while also overseeing benefits administration and working to ensure compliance of Averitt policies and procedures.
"During her Averitt career, Elise has been instrumental in building our team and establishing processes, policies and programs that bring value to our associates," said Wayne Spain, executive vice president and chief operating officer. "Her efforts have helped ensure we continue to do things 'The Averitt Way.'"
Leeson - a graduate of Tennessee Tech University - is a member of Averitt's exclusive Over 20 Team, which is made up of more than 800 active associates who have been with Averitt for at least 20 years.
She began her Averitt career in 1987 and has served in various human resources roles since that time, most recently as human resources director.