COOKEVILLE, Tenn. – Averitt Express recently earned Transplace's 2021 Regional Truckload Carrier of the Year award at the company's 2022 Carrier Symposium in Dallas, Texas.
Based on companywide quantitative data, as well as survey feedback from Transplace account teams, the award recognizes Averitt for its on-time performance, customer service and responsiveness.
Through its Third Party Logistics team, Averitt provides truckload, less-than-truckload and cross-border services for numerous Transplace customers.
"We are extremely honored to receive this award," said Kent Williams, Averitt's executive vice president of sales and marketing. "We are very proud of our relationship with Transplace. It is a long-standing and successful partnership because we take great pride in delivering on our performance promises."
This is Averitt's second Transplace Carrier of the Year honor. In 2019, Averitt earned the title of Regional LTL Carrier of the Year.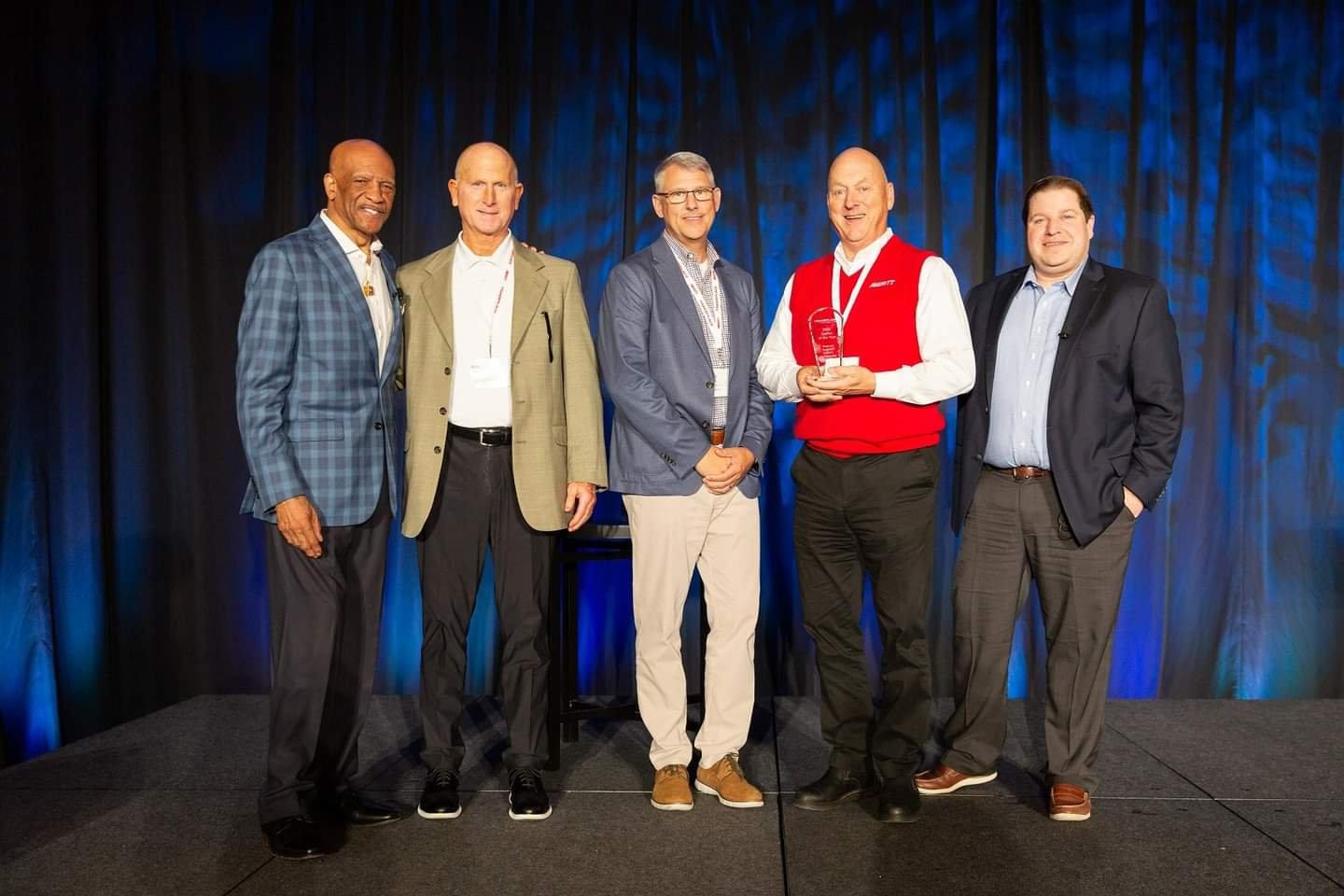 Left to right: Keynote speaker Drew Pearson, Mike Wise, Transplace's Tracy Rosser, Mark French and Transplace's Nathan Adams.
About Averitt Express
Serving shippers for over 50 years, Averitt is a leading provider of freight transportation and supply chain management solutions with an international reach to 100+ countries. Averitt's LTL, Truckload, Dedicated, Distribution & Fulfillment, and Integrated services provide shippers access to a wide array of services and customized solutions that cover every link in the supply chain. Together, these services and technology offerings provide "The Power of One" to shippers, allowing them access to multiple transportation solutions from a single provider. Averitt's 9,000+ associates are dedicated to delivering the most reliable services within the industry, and to promoting a company culture that is centered around people, communities and giving back. For more information, call 1-800-AVERITT (283-7488) or visit Averitt.com.