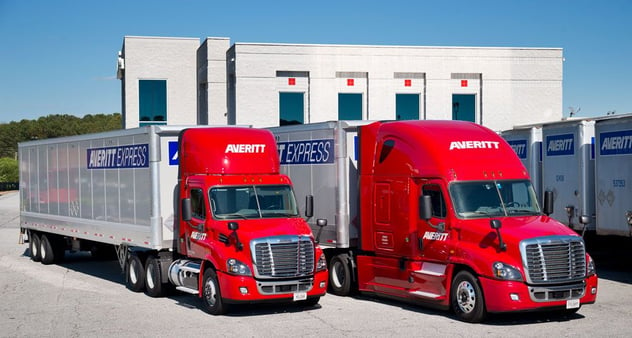 COOKEVILLE, Tenn. — BASF, the world's largest chemical producer, recently honored Averitt Express as a Transportation Carrier of the Year for Innovation.
Averitt was recognized with the award as a result of its ability to provide customized full truckload solutions for BASF's Huntsville, Ala., facility that helped BASF better serve its local customers.
"When I reached out to Averitt, their team visited our plant to learn what our needs were and to help us develop a plan," said Tom Gause, BASF's North America full truckload procurement manager. "By using their nearby LTL facility and drivers, we had a customized truckload strategy up and running within a couple weeks."
At the time, Averitt was already providing long haul truckload services to BASF. By being able to accommodate both BASF's local and long-distance truckload needs, Averitt was able to help the company to better meet its customers' different needs and increase efficiencies.
"When I have a need for short-haul truckload, Averitt has proven that they can really provide value by leveraging the flexibility of their LTL network," said Gause. "Most carriers aren't set up to operate in that manner."
"We're grateful for the opportunity to show what we call 'The Power of One' to BASF – that is, combining our service capabilities to deliver a customized solution that best fits our customers' needs," said Wayne Spain, Averitt's president and chief operating officer. "We're humbled by this honor, and thankful for the trust BASF has put in our team. We look forward to building on that strong relationship in the future."