SKYSCRAPER SUPPLY CHAIN: HOW LYNNCO KEEPS ITS PROJECTS MOVING SKY HIGH IN CHICAGO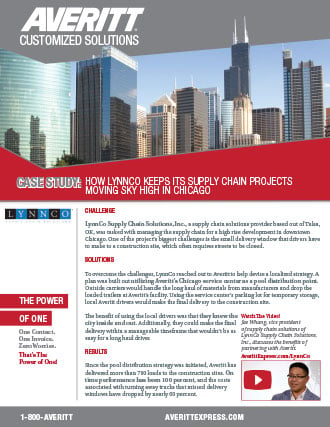 LynnCo Supply Chain Solutions, Inc., a supply chain solutions provider based out of Tulsa, OK, was tasked with managing the supply chain for a high rise development in downtown Chicago. One of the project's biggest challenges is the small delivery window that drivers have to make to a construction site, which often requires streets to be closed.
Download the case study to find out how they have moved hundreds of loads with 100 percent on time performance!