LEARN HOW FORTESSA STREAMLINES ITS CROSS-BORDER SUPPLY CHAIN TO CANADA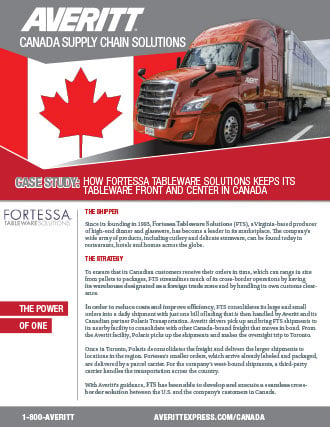 Fortessa Tableware Solutions, LLC (FTS) is a leading producer of tableware. Based out of Virginia, the company's products can be found in restaurants, hotels and homes across the globe.
When it comes to managing its cross-border supply chain to Canada, FTS streamlines its strategy to manage the delivery of large and small shipments across the country. Learn how FTS keeps its products moving across the border seamlessly by downloading the free case study.