Retail Supply Chain: Bargain Hunt's Hybrid Dedicated Fleet Strategy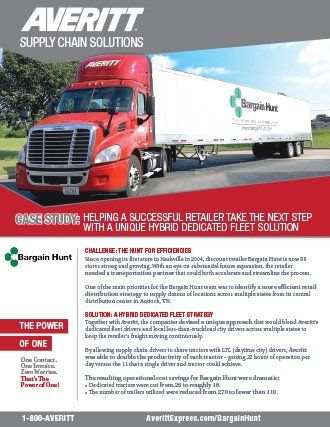 Bargain Hunt, a discount retailer with more than 90 stores across the Southeast, wanted to accelerate its ability to scale and streamline its supply chain. Partnering with Averitt, the companies devised a unique dedicated fleet strategy that helped the retailer reduce its miles driven by 20% and its trailer pool by 70%.
Download the case study to find out how they reduced their supply chain costs while improving their overall distribution strategy!