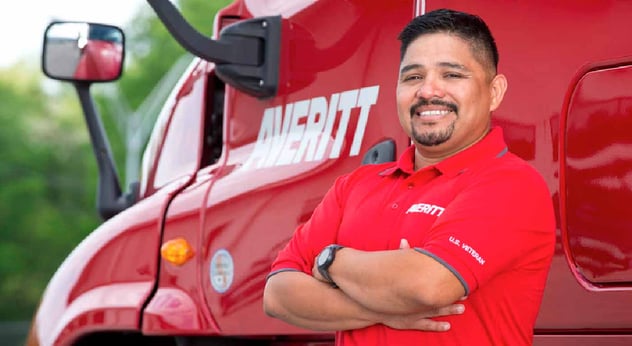 COOKEVILLE, Tenn. – Because of its growth of service to and out of the northeast, Averitt Express recently announced it has added new locations in Hagerstown, Md., and Saint Albans, W.V.
The new locations will provide flexibility for Averitt by allowing it to place more trucks in Maryland and West Virginia, which will help meet increasing demand for truckload services in both areas.
"We're committed to continuing on our path of growth, and these new locations are important strategic points that will help us do just that," said Elise Leeson, Averitt's vice president of human resources. "And we're excited about the opportunities we have to add talented professional drivers to our team as a result of this expansion."
Averitt is seeking regional drivers – solo and team – for both locations. And as an added incentive, there is a $5,000 sign-on bonus for qualified drivers.
The sign-on bonus is in addition to Averitt's strong overall benefits package, which includes health, dental and vision insurance, a company-funded profit sharing retirement plan, paid holidays, uniform allowances, and referral rewards. Averitt associates also have access to 100-plus facilities throughout its network, and they are recognized for their efforts through a comprehensive rewards program that encourages safety and other positive behaviors.
"All of these amenities have helped us foster a team-oriented atmosphere where Averitt associates are respected and appreciated for their contributions," Leeson said. "That atmosphere is a major reason we have nearly 1,000 associates who have been with our team for 20 years or longer."
For more information or to apply for open positions, visit AverittCareers.com.