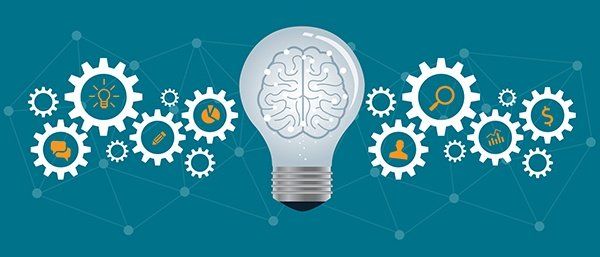 More than ever, shippers and supply chains exist in a state of what I like to call "local global complexity." Rapidly changing economies, customer culture and technology continually force us to re-evaluate supply chain practices.
Getting from point A to point B isn't always a straight line. Fortunately, we can take proactive measures to ensure supply chain sustainability.
Know The Landscape And Plan Ahead
If there's one lesson to be learned from the past few years, it's that shippers need to pay attention to what's happening both locally and abroad, and think about how the future may unfold.
The 2014-2015 West Coast labor issues have been resolved, but the new contract between dockworkers and terminal operators expires in 2019. Encouraged by a history of relative stability between ILA Labor and terminal operators, many supply chains have already permanently rerouted to the East Coast in favor of "dependability" over costs and transit time.
Additionally, the growing number of mega-ships poses new challenges. Even with the newly expanded Panama Canal, ports on both coasts are being forced to take great strides to ramp up their infrastructure to handle sudden swells in container volumes that these ships bring in.
Throw in the possibility of the passing of the Trans-Pacific Partnership and the growing costs of manufacturing in traditional Asian economies, and shippers must look at the larger picture over a larger amount of time. Where today's supply chain originates and the route it travels may be unsustainable in a few years.
Explore All Of Your Options
There's more than one way of doing things in the logistics industry. That's what makes it both challenging and exciting. Unfortunately, there's no single answer or plan that will work for every shipper.
Success depends on our ability to find the right balance of costs and time. In this Amazon-driven age where more customers expect next-day and even same-day delivery, time is increasingly the outweighing factor. On the other hand, that focus on "right now" can come with a bigger price tag.
Nonetheless, the best transportation and logistics providers will be flexible and creative in the services they offer. For example, bypassing traditional drayage near shore and instead sending containers directly to inland intermodal ports and designated container yards (CYs)—such as those in Greer, S.C., Cordele and Atlanta, Ga., and Memphis, Tenn.—can actually cut costs and transit times for many supply chains.
A "one-size-fits-all" approach to supply chain logistics is laziness disguised as ingenuity. Work with forward-thinkers that offer a partnership rather than lists of services.
Keep It All Together
One way to optimize national and international supply chains and minimize the complexity is to limit the number of parties involved.
By utilizing logistics partners that leverage their own capabilities, infrastructure and technology—rather than depending on countless third parties—supply chains will have better oversight and visibility. More importantly, they'll be more flexible to the ebb and flow of local and global tides.