More and more, supply chains seem to be in a constant state of flux – with rapid changes in both technology and customer expectations producing volatility for carriers and shippers alike. Because of its role at the forefront for the battle for customer loyalty, the supply chain has become a critical competitive weapon as companies strive to set themselves apart.
Advancing your supply chain capabilities has become more than a way to "stay ahead of the game." It has become a crucial component of doing business in a fast-moving and rapidly changing business environment. Companies that adapt to these changing factors will be rewarded with higher productivity, greater efficiency, and growing revenues – while companies that rely on increasingly outdated "legacy" methods of managing their supply chains will increasingly run the risk of being passed by.
Where the Old Ways Fall Short
The traditional supply chain model simply wasn't built to deliver on the kind of dynamic, demand-driven markets we see today. The old single-channel system served companies well in the days before Amazon. But now that customers have been conditioned to demand almost instant gratification, that structure no longer works. A company must not only provide a consistent experience across all points of contact, they need to be more responsive than ever before.
Visibility is also an issue, since modern buyers expect increasing amounts of data to be instantly available. And time-to-market creates a problem as well – because traditional linear systems weren't built to deliver on the promises that such differentiators as same-day delivery and customized products can make.
Adding to the challenge is the fact that customers aren't quick to forgive lapses – so companies that rely on these older methods find themselves at a distinct disadvantage.
What's Driving this Rapid Change?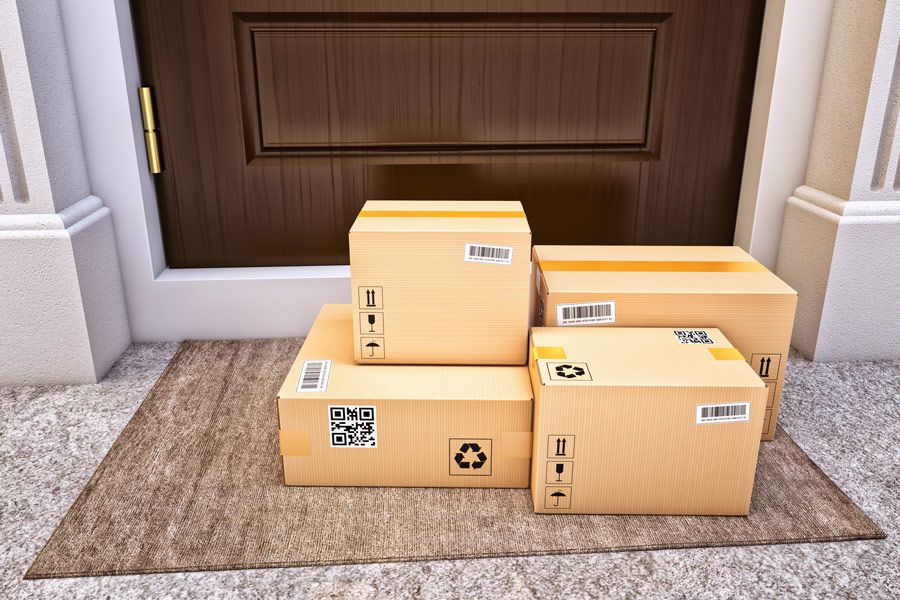 Customer expectations, first and foremost. Companies such as Amazon didn't simply change the landscape of their own industries. They fundamentally reshaped buyer expectations. Whether it's free delivery, real-time visibility, or a more personalized experience, there's now a host of value-added expectations that old SCM technology and practices weren't built to fulfill.
These customer-centric supply chains require more agility – and businesses from manufacturing, to retailing, to distribution and logistics service providers are identifying the capabilities that will allow them to best deliver on the customer experience.
This demand-driven market has been fueled by massive digital disruption – with companies using technology not only to differentiate themselves, but to actually change the traditional "order-to-deliver" business model. It's a trend that started with B2C, but quickly made its way to the B2B sector as well. And it's a factor that creates enormous opportunities for agile businesses to do everything from slashing order lead times to reducing inventory costs.
New Technologies Show the Way
From automation to artificial intelligence, supply chain management is being revolutionized across industries by advances in digital technology. These innovations are steadily replacing the more traditional approaches.
Kushal Nahata, CEO of FarEye says "In today's time where eCommerce is disrupting the landscape of online shopping, supply chain management can be a brand differentiator. In order to keep the customers hooked and loyal towards one brand, a lot of effort [should be put] into upgrading the technology."
At the forefront of these technologies is the Internet of Things (IoT). This rapidly growing phenomenon allows devices to transfer data between each other in real-time – an invaluable tool in the logistics industry overall, but particularly as it relates to tracking and tracing. Instead of time-consuming searches through websites, emails, or phone calls, tracking is updated – and visible – constantly.
This not only allows carriers and shippers to incorporate new procedures and devices (like tablets) to keep up with these updates, it allows customers to have a continuous eye on their freight. By increasing the speed of information delivery, decreasing waste in time and labor, and reducing overall costs by eliminating the ponderous methods of the past, "The future of IoT is predicted to lead to a 15 percent productivity increase in the delivery and supply chain industry, says Nahata. "Many logistics experts are using these new resources to enhance their supply networks, reduce costs and look for opportunities to generate revenues."
The Rise of the Machines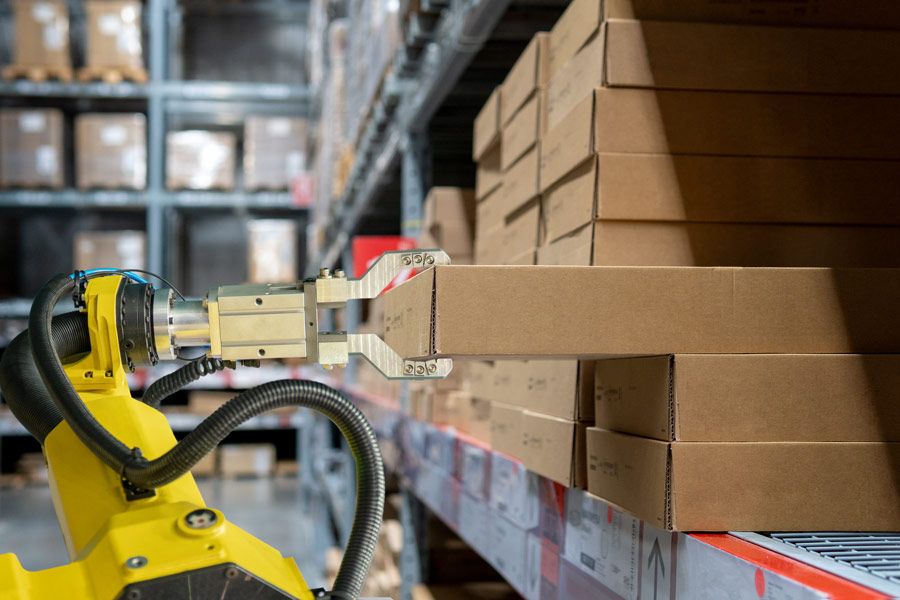 Another technology impacting supply chain management is the rise of robotics.
In response to ever-increasing expectations, companies have already invested billions of dollars in automation – utilizing robots for everything from sorting and packing to tracking and delivering. The advantages are obvious – many of the tasks that are vital to supply chains are also simple and monotonous, and robots can perform them faster, and with unerring accuracy. What's more, robots don't take breaks, or complain about working conditions.
While humans can't compete robots when it comes to either speed or accuracy, one area where we've retained a leg up is dexterity. Handling delicate or intricately-shaped objects has long been the Achilles heel for most robot designs. But that is rapidly changing. There's work currently underway at MIT, for example, that's directed at giving robots not only more precise control, but also a softer, more gentle touch. These advances in the sophistication and abilities of robotics will dramatically increase automaton in warehouses over the next few years.
Beyond manufacturing and warehousing, another area where robots are dramatically impacting the supply chain is in ground delivery – specifically, last mile delivery.
Yes, for years we've been hearing about Amazon's plans to deliver products by drone – a promise with no delivery date in sight. But other companies are steadily making progress toward autonomous road-worthy robots. Starship Technologies, for instance, has partnered with delivery companies around the world to test autonomous, six-wheeled robots – including one that's currently delivering pizzas in south London. On a larger scale, the US Postal Service has been testing self-driving trucks that could be deployed on designated routes in just a few years.
Meanwhile, innovations such as platooning – a technology in which digitally tethered convoys of two or more trucks travel closely together to reduce drag and increase fuel efficiency – are gaining traction with ongoing trials in Europe and the United States.
Keeping Pace
These are just a few examples of how supply chain management is rapidly evolving. In 2020 and beyond, supply chains will have to steer through a rapidly changing world – so companies should prepare their processes and infrastructure to embrace these new technologies. The successful businesses of the future will be those that are able to adapt to the rapid rate of change we're seeing across all facets of the supply chain.
What technologies are you currently using that weren't available five years ago? Which technologies do you think will be the biggest disrupters of "business-as-usual" in the years to come? Let us know your thoughts in the comments section below!